Ever said or heard: 'Where shall I put it?' 'Don't even need to look inside; I know already what's in there'; 'I'll just leave it here.' 'Where's the rubbish bin?' Are there good alternatives to giveaways?
Another event, another goodie bag. Companies are still reticent in trying to break free from this tradition, the tradition that dates back to the 19th century, when companies started handing out small business gifts, especially during the Christmas period, to partners and clients alike. However, it was not until the 1990s that the production and distribution of marketing materials became more aggressive.
Magnets, pens, notebooks are handed out, and they became the common company-branded products: even plastic water bottles are branded now. However, as eco-sustainability is gaining ground, isn't it hard to believe that there is still such an overproduction of goodie bags, swag bags, business gifts?
Just imagine how many plastic water bottles are produced for all the conferences taking place in the world right now while you are reading this blog!
EU member states recently have reached an agreement on gradually banning single-use plastic items by 2021, it is vital for companies to start thinking about the alternatives that would still be appreciated and would put your company on the forefront of this 'radical' change.
Here are 5 ideas for alternatives to goodie bags:
1. Go green!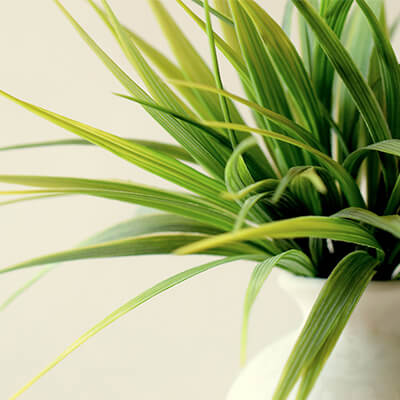 Ideas are always budget-related. If you need to give something, give something that can do some good. An idea? A purifying plant. In 1989, NASA discovered that certain houseplants could absorb harmful chemicals we breathe. Plants can be delivered to your client's office for everyone to take the next day. No need to carry them around, and you'll be doing something for the well-being of the attendees. Did you know? Plants can also increase productivity levels, as they enhance memory and concentration.
2. Give an enhanced spa experience
Continuing on the well-being theme, have you considered giving spa vouchers? Who doesn't want a free massage or facial? It will be a very much appreciated gift.

3. Some culture, perhaps?
People value cultural activities more than ever. There are cultural centres that offer a variety of classes, from piano to samba and everything in between. Or offer tickets to concerts, ballet or theatre performances, or movies. You choose, according to the budget.
4. Charity work
Most companies have social responsibility initiatives. Some have specific charity organisation they make donations to, and you can donate to that organisation, too! Or, let the participants choose their charity and tell them you'll make a donation in their name. Or join in one of their initiatives, because often, it relates to the company's value and culture, and by doing so, you show that you care too.
5. Last but not least: don't give. Use the budget for a surprise activity  

Organise an extra activity for your attendees. How about having a magician over? How about a comedian or a poet, reading some event-appropriate verses? Or organise a cocktail school? You should let participants know that there will not be a goodie bag, but that you are confident the other arrangement will be more memorable than the set of cheap cufflinks or pink hairbrush with your company logo on.
Be bold and wise. When planning your next event, get to know your attendees and what they would appreciate. It might require some extra work, but just try to remember how absurd it is to give or receive a bag full of things you are never going to use!