Five fun and must-try virtual icebreakers! Virtual and hybrid meetings are happening more than ever and they are likely to continue even after the pandemic. Your colleagues are no longer within arm's reach, and now you only see them over the screen. Your team might feel more worn out or even too tired to really focus during all the virtual meetings.  So, what to do? Here, now you have some ideas to try! 
Many have experienced how hybrid or virtual meetings can be awkward at times with technical difficulties and unnecessary hassle. One might feel extra nervous, especially if you are new to the team. Just like in a normal face to face meeting, getting everyone into the 'right mood' is crucial.  If people are not well engaged and focused, it often feels like a waste of time. 
In our previous blog, we shared tips on how to engage remote meeting participants. Last year, we also listed the 15 best icebreakers for meetings, but well, guess what, not all of them work in a hybrid or virtual meeting. So we have now compiled a new list of virtual icebreakers for you!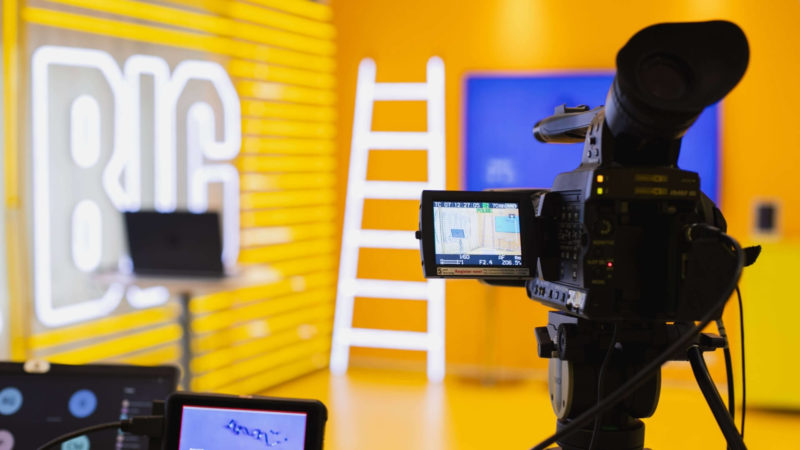 What is a virtual icebreaker?
A virtual meeting, also known as a remote meeting, is a real-time meeting where participants meet virtually. All are in different locations, and often be using a laptop or phone to participate. A hybrid meeting is a meeting where some participants are participating in a meeting in-person physically together, while some participants join a meeting virtually online. 
Most likely, you have participated in at least one ice breaker at some point in your career. A virtual icebreaker is a group activity or exercise conducted online at the very beginning of a meeting. Virtual icebreakers have the same primary goal as the traditional ones on-site: to build team spirit and get everyone in the right mood before the meeting starts.
Remember that every meeting is different and there is no 'one size fits all' solution in virtual icebreakers. You always need to consider your participants and the goal of the meeting. Think about what kind of mood you want to set for everyone with this icebreaker before the meeting. For example, if there are many new members in the team, you might want everyone to get more familiar with each other and relax? Then you want to choose an ice breaker to loosen all up a bit, nothing too embarrassing or complicated. 
Benefits of virtual icebreakers
Virtual Icebreaker has the power to turn an average basic meeting into a significant one. Get everyone comfortable! Participants are more engaged and focused after an icebreaker. You will have everyone's attention and more relaxed the atmosphere for the meeting. More discussion and participation are guaranteed and you might actually get some questions instead of the awkward silence.
With new team members, you are able to ease them as a part of the team and get them comfortable. Virtual icebreakers can build team spirit and help your team to strengthen their connection. For anyone feeling lonely and isolated in their virtual office, icebreakers can bring the much-needed feeling of being a part of a community. They are a great tool to strengthen company culture.
*Tip for the meeting facilitator:
You can use the icebreaker to check the attendance of the participants.
5 virtual icebreakers for your meeting!
First things first, having the camera on is highly recommended to make sure the following ice breakers to work better. Here are some ideas for your virtual icebreakers and try them out in your next hybrid or virtual meeting. 
1. Do you know your team?
This virtual ice breaker requires some work beforehand, but it is worth it. We have tried this one out with our own team in HUONE. Just ask every team member to tell one thing about themselves. Something none of the team members knows. In a meeting read out these interesting facts and let your team guess who is the colleague in question.
2. Virtual meeting bingo
Pick things that will most likely be present in your team's home offices. In the news, we have been seeing some funny scenarios in one's home office during a meeting or even during a live news broadcast. You can prepare and send the bingo cards in advance to get ppl interested and be efficient with the icebreaker in the beginning.
Here are some examples for you:
Baby crying

No socks on

No pants on

Laundry hanging in the background

Pet attending the meeting

Another person in the background

Someone forgets to turn on 'mute' button

Someone is wearing xxx
TIP: With a team where everyone already knows each other you can even save the icebreaker for the last and just make them curious beforehand. This will make sure they stay for the entire meeting and are alert.
3. A classic: two truths and one lie
This virtual ice breaker is a classic one. Everyone will tell two truths and a lie about themselves. The team will start guessing which one is the lie. Laughing is guaranteed with this one!
4. Virtual Pictionary
Cameras on for this virtual ice breaker. It is time to get your inner artist out! Have your team take a piece of paper and a pen/marker. In turns, everyone will draw and others will guess. A meeting facilitator can send in private chat the items to draw for everyone before their turn. You can even use the computer's own programs (eg. Paint) for this one and just share the screen on your own turn. 
If you are having a hybrid or virtual weekly/monthly meeting, these might do the trick
Regular meetings can get a bit dull. How about a short 5minute icebreaker for your next meeting? You will be surprised how that 5minute changes the mood quickly!
5. What did everyone have for breakfast?
Anything related to food works like magic. Some people will start showing off their beautiful breakfast toasts. For the next meetings, take turns and ask everyone in your team to start the meeting with a random question. It could be as simple as 'What is your favourite food?' or something silly like 'What is your most embarrassing memory?' It's nice and quick, and everyone gets to know a little more about each other.
Who's next? 
Ask your team members to prepare a virtual icebreaker for each meeting. You might be surprised when the team is involved!