The Story of HUONE
HUONE began with a love story. Once upon a time a guy from Rovaniemi called Jussi met the girl of his dreams, Evon, and proposed to her after only three months of dating. After their Finnish garden wedding they visited Evon's home country- Malaysia to host a traditional Chinese wedding. To introduce their families, Evon took them to a local Karaoke Box (KTV) where people celebrate in groups, with a private room singing, eating and drinking. In that fun evening, the spark of HUONE was born.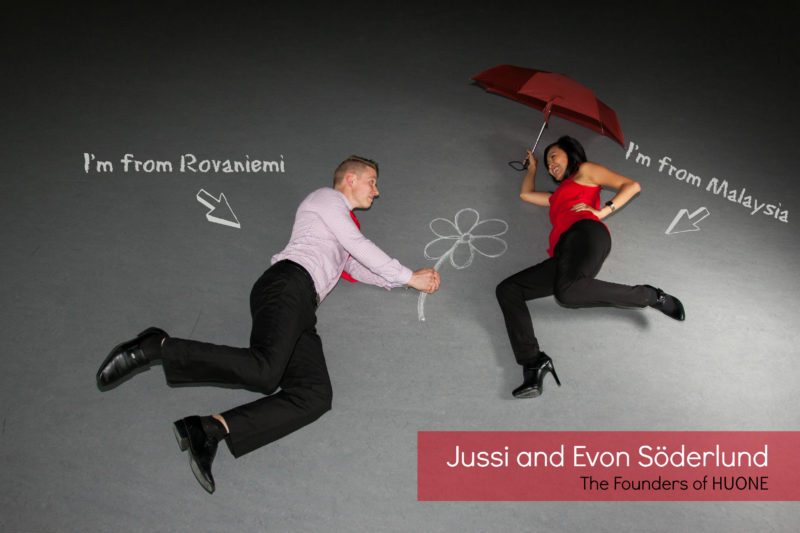 During her work as an Embassy Social Secretary, Evon planned and organized events. She learned that small events and meetings are hard to put together in Helsinki. It is time consuming and the good venue options are limited. The spark had created a small flame. With her determination, Evon went back to school to study Hospitality Management. Learning from her Finnish friends, she started to understand the Finnish culture. Evon really enjoyed her student years but in all lectures she had HUONE in mind. Jussi was developing as a young salesman and their lives were steady, peaceful and full of joy.
Nevertheless, the conversations at home always lingered somehow back to the idea of HUONE. They started to feel that if they would not give HUONE a try, they would regret it for the rest of their lives. The flame turned into a bonfire.
Throughout five years the pieces of HUONE came together. The couple started to look for funding. Together, they visited bank after bank, investors, business angels and anyone who would listen but they got nowhere. It was the time of the 'financial crisis' when everyone was careful with their wallets. Desperate for funding they sold their only asset, their apartment, to fund the start-up. Evon cried for two days over the sale of the only place she called home in Finland where many memories were born. Even that was not enough so they kept looking for doors that would open… and then one did.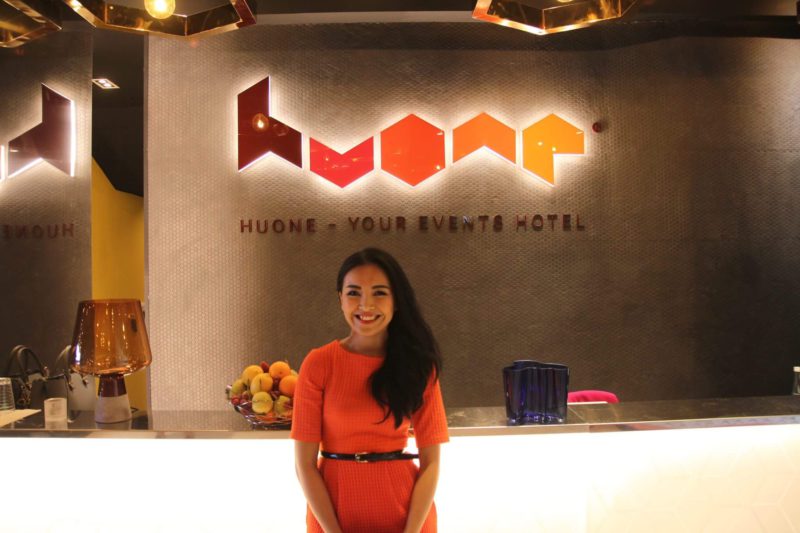 Today, you are looking at HUONE, the world's first events hotel. The starting years was tough, the delayed constructions, the construction cost almost doubled, the debt was accumulating before HUONE even opened its doors. Next thing you know, Evon got pregnant only three months after the opening, which did not help the stressed couple. During her pregnancy, Evon spent most of her time begging for payment times from the debtors. With no money to spent on marketing and sales, the couple did everything themselves with little success, nobody knew they existed.
Their fates as entrepreneurs started to change after the recognition of the Best Event venue in Finland in 2014 & 2016. When Evon's entrepreneur story was featured in the Taivas + Helvetti book late 2014, the contacts started to flow in. She later that year won the PwC award for Most Valuable Entrepreneur of the year 2014.
Today, HUONE has hosted over 5000 events in 5 years; the founders and the concept received 6 awards and expanded HUONE with another floor into 2200m2. In 2016, HUONE grew 4 times in revenue and began its internationalisation journey by starting from Singapore. HUONE received strong support from Team Finland for bringing this Finnish service innovation to the world. At the same time a crowd-funding campaign was launched in 2016 to gather the investment needed for the international growth. Today HUONE Singapore is locating at Clarke Quay with another team of 12 led of the local CEO, Joewin Tan.
HUONE Singapore opened in February 2017 in Clarke Quay.