As an Asian, I grew up in a hierarchy culture. I am used to taking orders as a child, I do what it is told to me, most of the time. 😉 I have high respect for seniors and those who are higher ranked. Needless to say, we don't call each other by the first names. That is considered rude. We use nice titles like grandma, auntie, Sir, Madam, Miss etc.
When I used to be a dance teacher, I was highly respected. Because I was THE teacher. No one talks back and they do as I say. No questions asked, no challenging my view.
Now this same person, a young CEO in the social society of Finland, I have been so lost. People don't do what I say because I said so. This is so frustrating!
Here in Finland, leadership style is very complicated. Respect is apparently earned, not assumed. So for me, a young, foreigner girl who speaks Finnish like a five year old, should lead a team of eight among other responsibilities I have… like keeping the business afloat and growing it. You have probably guessed, I am not the most natural to ask opinions and feedback of everyone of my team before I make a decision! So, I am sorry. 🙁
As you can imagine, I have been on a bumpy ride leading this small team of eight in the first months. However many lessons learned and I am nowadays, wiser. One of the philosophies I swore by is: Happy employees = happy guests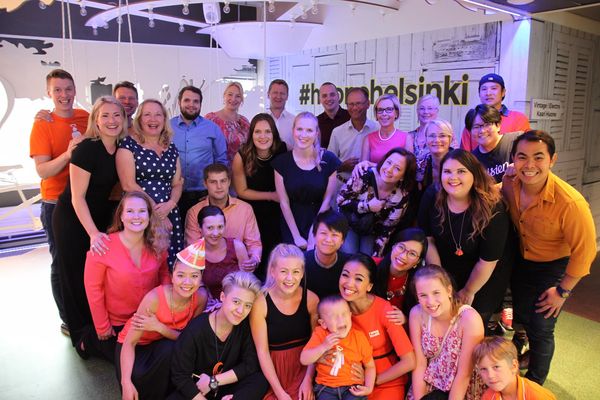 To put together a happy team is easier said than done in this industry of hospitality. Long working days, irregular hours, physical work, low appreciation from society, limited career advancement… The job itself doesn't sound like a dream.
My task as a leader: put together and retain a happy team. In these 3 years, I have come to a conclusion that the biggest motivation factors of my team members are: People (customers and colleagues) and Meaning.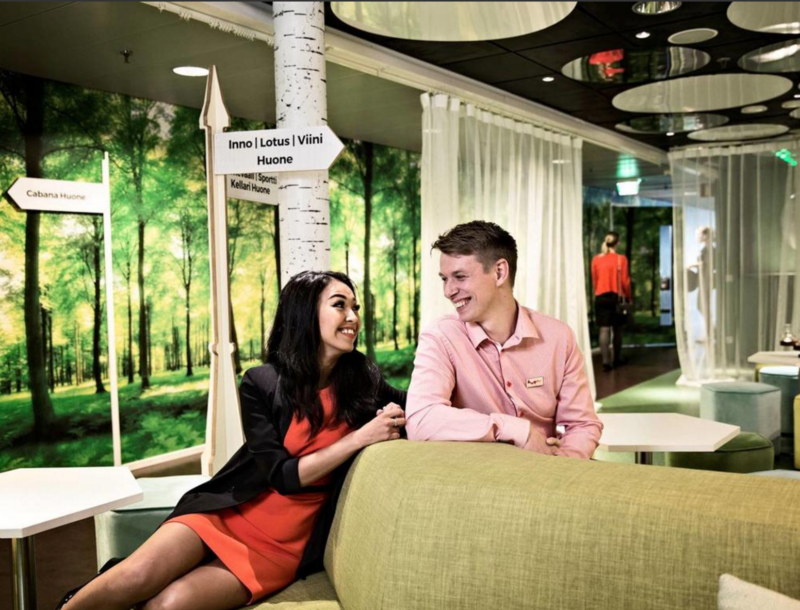 There are many things I am doing and trying to do in fulfilling these motivators:
Communication:
Development discussion quarterly.

One on one discussions of career development, performance, work/life wellness, goal setting.

Team meeting monthly.

Discuss company operations as a team. Updates on company performance and directions.

Wine evening occasionally.

Discuss company's matters in a casual setting allowing everyone to contribute in the decision-making process.
Team building:
Sparkling Friday weekly.

Every Friday we take a moment to gather the team and thank them for their good work of the week. Each member takes turn to address the team weekly. (Idea credit: Ida Hakola)

Take Your Team Out Day monthly.

Every month one member takes the whole team out to do the sport of his/her preference. (Idea credit: Laura Tomula)

Summer Party

A fun day out with the team with proper programme, food and drinks before everyone goes for summer holiday. E.g. last year we went to sail to Pihlajasaari for picnic, beer tasting and games.

Pikkujoulu

A fun trip with the team after the busy Pikkujoulu season in HUONE. E.g. last we flew to Rovaniemi for a 3days 2nights all-inclusive hunt of the northern lights.

Employee birthday ceremony

We take a moment with the birthday star, sing birthday song, eat cake and cherish the moment. HUONE has a present prepared also.
Meaning:
Plan Kummi

Every fulltime employee is given a choice to support a kummi. He/she can select the country and the sex of the child. HUONE pays for the monthly contribution for the

Plan Suomi

but the employee is responsible for the letter exchanging and engagement with the child.

Charity

Community give back

HUONE is planning elderly home visits where we bring some goodies and programme to spend time with the local elderlies.
Wellness and incentives:
Daily breakfast and lunch

HUONE's employees enjoy the daily breakfast and lunches in HUONE for free.

Birthday present

Christmas present

Other miscellaneous e.g. full insurance coverage, phones etc.
I welcome any good suggestions/input if you have any, I am trying my best to learn more. I also look forward to discussion regarding this topic, which interest me highly.
Baby steps of building a dream team…CHECK!