It is more than challenging to understand how HUONE is turning the huge space of former aeroplanes reparation hangar to an exciting venue with functional and cosy general areas. That's why we took some pictures from the construction site for you to better understand our general areas. Have a look!
We are currently constructing and finalizing the coolest meeting venue in Copenhagen, and have now confirmed that we open for customers on the 5th of August. Note that these pictures are from April and May 2019 – which means today it looks even cooler!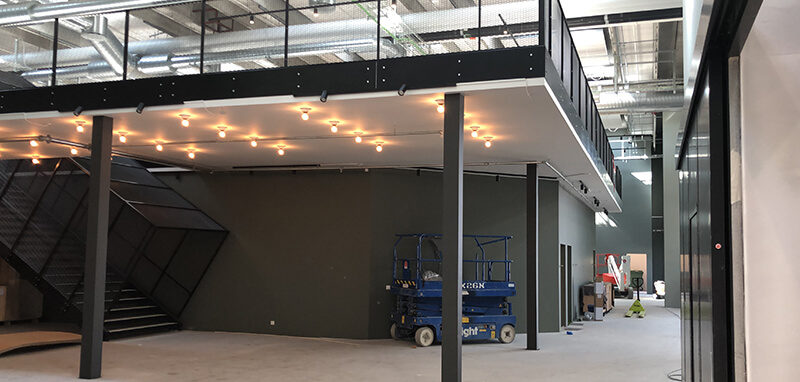 Above: The view from the reception towards the small meeting rooms on the first floor. The staircase takes you to Mezzanine Bar with an open view downstairs to three directions. This means from there you can admire the entire HUONE from the second floor!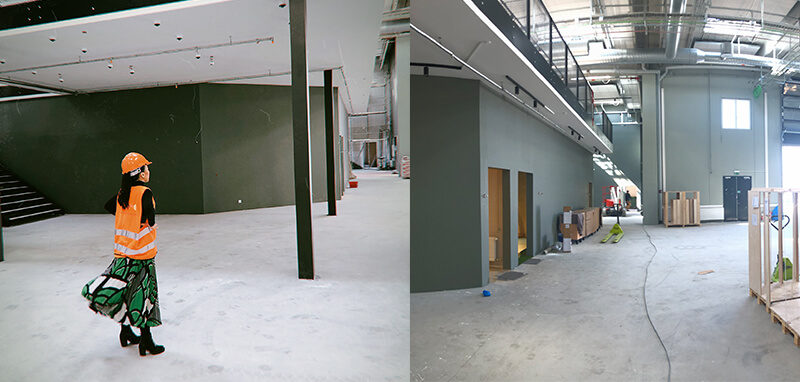 Above: When you walk further in from the reception, the restaurant area will be to your right.
Below: The Mezzanine Bar area on the second floor. The Mezzanine Bar can host casual events up to 100 people – such as closing your successful seminar day with cocktails.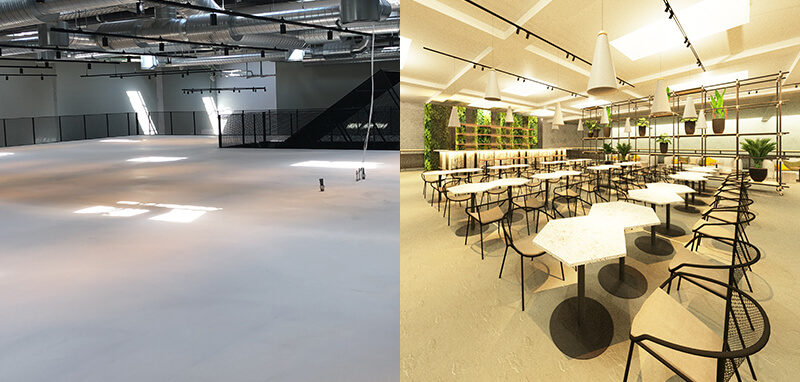 Below: The definitive photo spot to be – HUT! HUONE is situated in an old aeroplane reparations hall with an astonishing 9 meters height to the ceiling. We have played with this opportunity of space and divided it partially to two storeys, while in the general areas you can usually enjoy the high ceilings. In the middle of this amazing space, we have built HUONE's homage to Danish  – Hut is a small house inside the venue, and it is available for meetings up to 20 people! If you would like to amaze your attendees, this is your meeting space.