Latest update May 26, 2020.
At HUONE we work every day to ensure that our guests have a good and safe meeting experience. Both our guests' and our team members' safety are top priority. In order to secure just that we have set-up multiple initiatives in relation to COVID-19.
Safer Meetings 
The health and safety of our guests and staff are HUONE's first priority. HUONE is committed to maximise the safety of small meetings and to prevent the spread of the COVID-19 virus by offering a safer meeting space where we uphold a strict set of safety measures without compromises: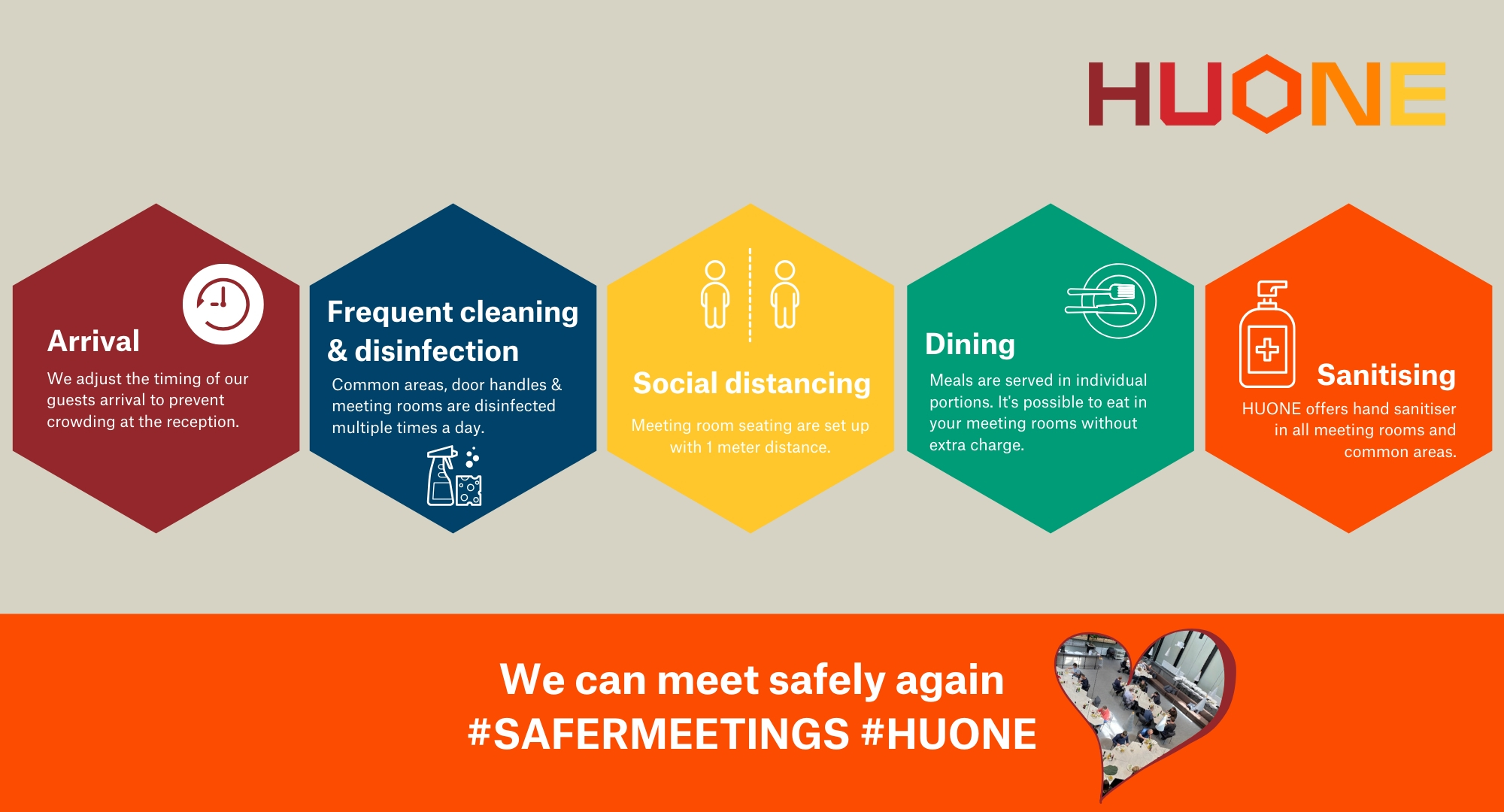 We follow the guidelines of local health authorities and monitor the development of COVID-19 and inform our team members.
For queries please contact info.dk@huone.events or call 88 618 390
Together, we can meet safely again.  🧡
Are you planning a meeting?
You should feel secure booking and hosting an event at HUONE. As a result of the coronavirus we have made temporary alterations to our cancellation policy for all new bookings in 2020.