Next creative entrepreneur in our People of HUONE series, is Charlotte Bliddal who is the Marketing Coordinator at HUONE Copenhagen! Since Charlotte started working for HUONE in Spring 2021, she has communicated everything from the small meeting moments to big conferences and events. Get to know Charlotte Bliddal better here!
What I do at HUONE is… promote our 20 creative lecture-, meeting-, conference- and event rooms. Alongside my colleagues, I communicate the creative DNA of HUONE and the meeting experiences of our guests on our blog, social media and in our newsletters.
The most unusual about HUONE is the creative atmosphere our guests experience here. The magic in their eyes when they realise they are going to spend their work day here, is simply priceless.
My favourite room at HUONE is Festival Room. The room reminds me of a festival Summer. Each year, I go to 2-3 of the amazing Danish festivals and exactly those festivals are what inspired this room. My music family means a lot to me and I meet them at e.g. Roskilde Festival. The room sends me on a journey back in time to all those memories.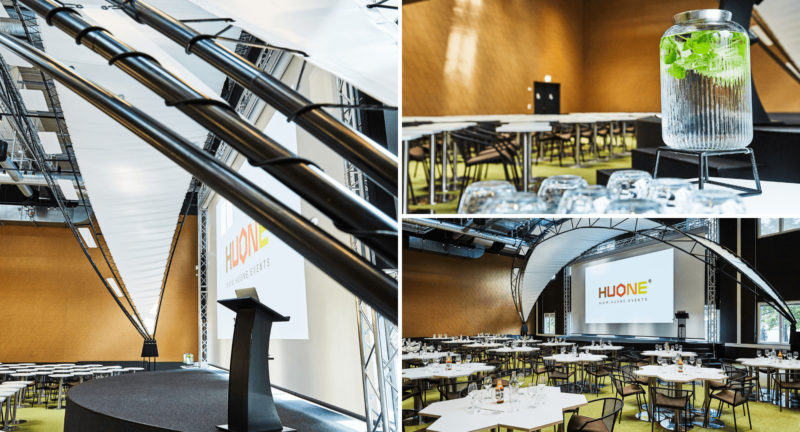 Festival Room is one of our most popular event rooms, being the ideal setting for both the big party and an all-day conference. It is suitable for up to 180 persons.
If I were to design a room for the next HUONE unit, it would be… it would be called Culture Room. There would be a stage for live music and talks, bookshelves, art on the walls and posters with the meeting programme like at a music venue. I believe that art in a room, creates a language for creative ideas otherwise hard to put into words.
Working at HUONE has taught me a behind-the-scenes understanding of the meeting and conference industry. HUONE har one of the most diverse and international teams I have been a part of. My colleagues teach me something every day, simply by being who they are.
My secret talent is to to find the interesting stories and build relations through communications. Everyone has something to tell. I enjoy creating a platform for those narratives, both in my professional and personal life.
Three words that make me smile are autenticity because it is cool when people stay true to themselves and what they do; community because we are stronger together; fællesskab; and last, but not least, all kinds of art.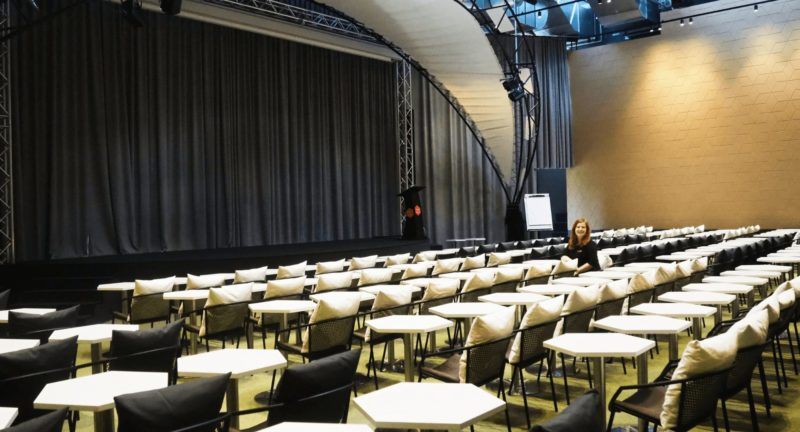 Charlotte is fascinated by the creative DNA of HUONE that inspires er særligt fascineret af HUONEs kreative DNA, som inspirerer hende i hendes arbejde med marketing. Festival Room har hendes øjne en helt særlig wow-faktor.
Based on my experience from HUONE Charlotte's best event tip is:
Ask our event team for advice. There's gold if you look for it by asking Super Sofie & Sofie, Michala and Michella, who combined have decades of experience in the industry. They know how to transform an event from good to unforgettable."