Next creative team member in our People of HUONE series, is Leonardo Shkurti, Conference Host at HUONE Copenhagen! Since Leonardo started at HUONE in the Summer of 2021, he has shared his extraordinary talent for hosting. He is also known for his sense of that little something 'extra' in the meeting experiences. Get to know Leonardo Shkurti better here!
What I do at HUONE is…  hosting our conferences. My work primarily entails to receive the guests and make sure that they have what they need whether that be coffee, water, snacks or other things.
The most unusual about HUONE is the variety of meeting and conference settings we have. There is a story behind each room which gives a different experience for the guests and makes them remember their event here.
My favourite room at HUONE is Strand Room. There is a good atmosphere of light and air and in general, I like when it is sunny and warm. That is what the room represents to me everytime I step into it.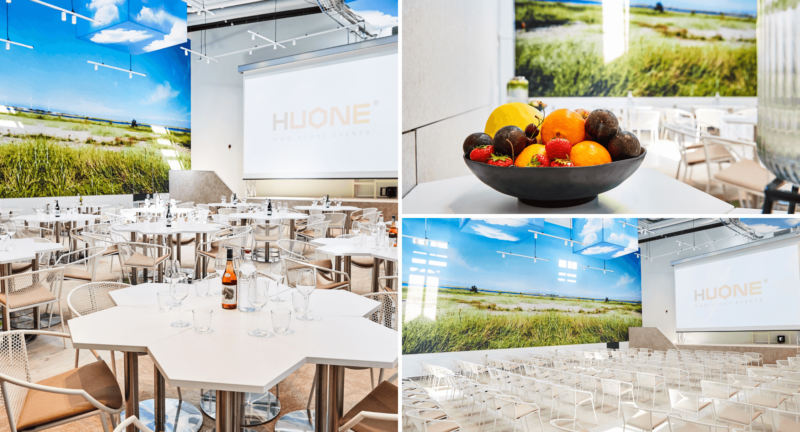 Strand Room with its light elements, are one of HUONE's most popular event rooms. It is suitable for up to 130 persons, and you can dream yourself away to a Summer beach without getting sand between your toes.
If I were to design a room for the next HUONE unit, it would be… a soccer field. There would be synthetic grass, spectator rows and two goals. That would all be put into play in your teambuilding activities, strategy meeting or creative event. You would also be able to play ball and include rituals of a match in your meeting.
Working at HUONE has taught me how much it means to work together with the whole team. We always help each other and I think that is reflected in our service. When we meet the guests, they can feel that we get along well. Our community is important and both the administration and operations help each other to create the best possible experiences.
My secret talent is to play soccer. Back in the day, I used to play every weekend and now, it is more of a hobby. I moved to Denmark back when I was 25, but before then I played in Greece. Besides this, I do photography. I am part of a photography club which is something I am really interested in.
Three words that make me smile are Magnus, my son, my private family, and my work family at HUONE. It is the best feeling to look forward to coming to work every day. That is how I feel coming here.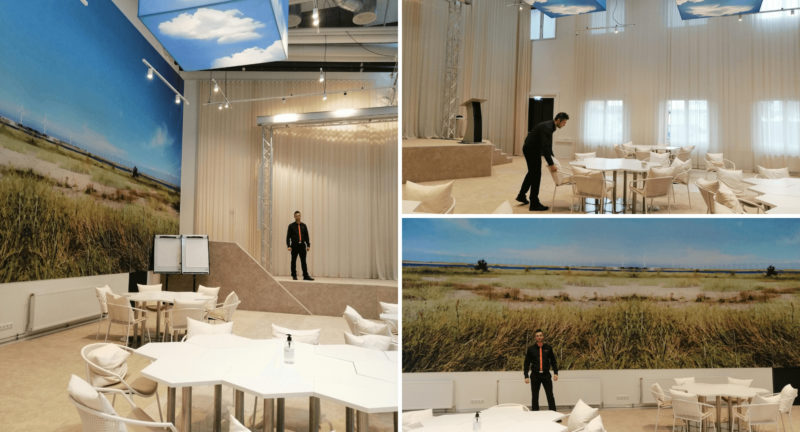 Leonardo Shkurti the face greeting our guests when they arrive at HUONE. He often hears that  Strand Room
gives that extra wow factor amongst our guests.
Based on my experience at HUONE, the best meeting tip from Leonardo Shkurti is:
First and foremost, find a room that fits the purpose of your event or meeting. Which experience will you create together? Which purpose does your meeting have? If you are looking for an experience that gives you more than boring four walls, then come out and see us."