Next creative entrepreneur in our People of HUONE series is Liezel Pauch, Event Coordinator at HUONE Copenhagen. Liezel was part of HUONE Copenhagen's first steps as a venue and is responsible for the welcoming of our guests and our reception. Liezel is known for her attention to high quality service and the customer experience. Get to know Liezel Pauch better here!
I work as an Event Coordinator, with a main focus on securing a good experience and arrival for the guests. If you have a good welcoming at a venue, it will lay the foundation for the rest of the meeting day. That is my focus. Besides that, I am responsible for our contact with neighbouring businesses.
The most unusual about HUONE is our community. We are all equals here and everyone helps out with different tasks if needed. The people are HUONE. Our work environment is quite special.

My favourite room at HUONE is HUT Room. It is very rare that you will find a meeting room with this relaxed and yet professional environment. I remember that there was this meeting in here where there were a lot of people in suits who were surprised it was this kind of room. All of a sudden, it became less formal and they even took off their shoes. HUT Room is always part of the tour when I show guests our rooms.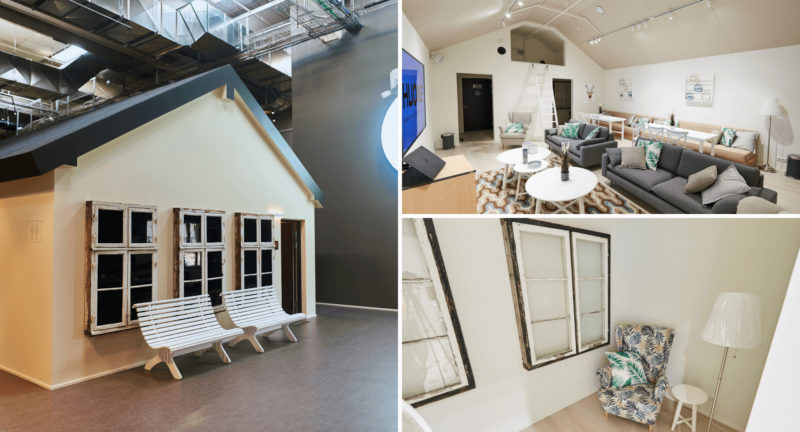 HUT Room is one of our most popular meeting rooms, because it creates a cosy and yet productive work atmosphere. It is suitable for up to 20 persons.
If I were to design a room for HUONE, it would be Sakura Room inspired by Japanese culture. You would sit on the floor on tailored lower-level seating areas according to tradition. The ceiling would be full of Sakura flowers or the ambience of Sakura. The walls would have a classic view of a canal or river and a temple. Simplicity and calm would be key.

Working for HUONE has taught me a special kind of trust. The level of trust that is given to you here, is enormous. That makes you want to strive to be better because all the different departments have faith in you. Our working culture is something special. We always help each other, and it is beautiful to see.

My secret talent is to be able to be anywhere and to talk anybody. You can put me into any circumstance and I will make people feel welcome. I used to be a touring singer in Singapore and Japan and went to a singing school so I know how to entertain.
Three words that make me smile are are my boys, my husbands and two sons with whom I find true happiness; positivity because I like when people are nice; food, especially from the Philippines, because it reminds me of my childhood, culture and community.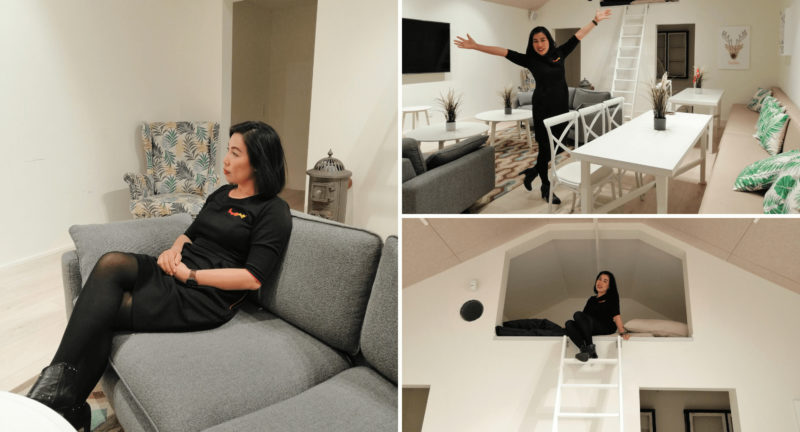 Liezel Pauch is responsible for welcoming our guests at the reception and giving them a great start of the day. Liezel is very attentive to the small details and that 'something extra' in the customer experience. 
Based on Liezel Pauch's experience from HUONE her event tip is:
To be one step ahead of the meeting participants. Then you know how to use the room, how to activate your guests and to plan the meeting day."