Take a relaxing walk along beachy views in HUONE Copenhagen's Strand Room – here you don't have to worry about the weather outside as the sun will always shine upon you.
Strand Room is one of the biggest rooms of HUONE Copenhagen and it's the perfect place for seminars, conferences, cocktail events, company dinners and anniversaries – possibilities are endless. Strand can fit up to 130 people in a cocktail setting and 100 people in a classroom setting, could it get much bigger than that?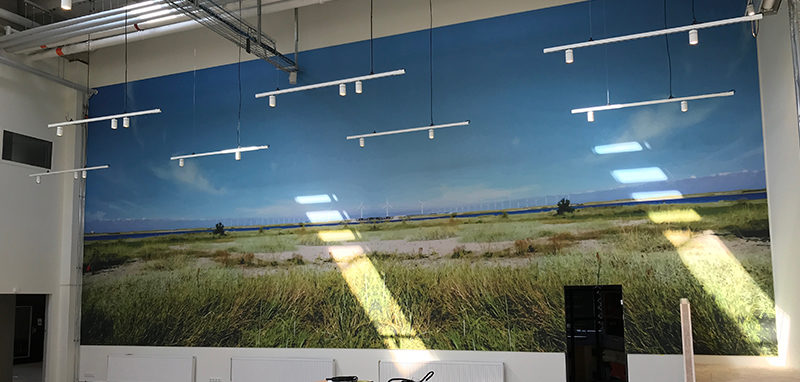 Inspiration for Strand Room was taken close by from the popular Amager Strandpark – the view on the wall is taken just from outside of HUONE Copenhagen with an overview of Øresund towards Sweden. Look at that blue sky and green grass – this is a perfect spot to let ideas flow in the creative atmosphere!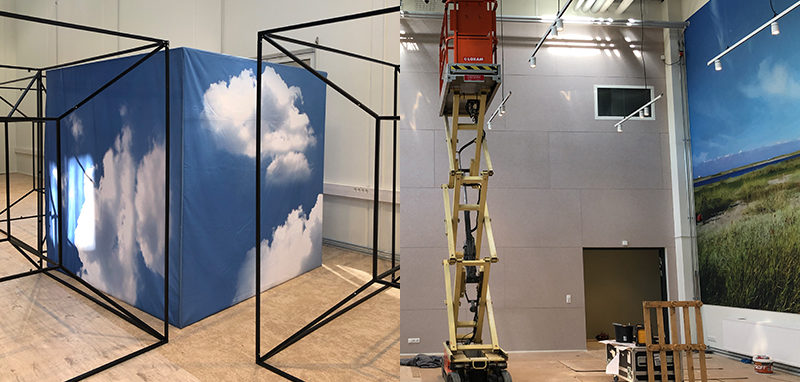 The lighting of the Strand Room is inspired, of course, nothing else than the sky! Turn your head up high and admire the view under the blue sky and clouds (and did you notice the size of those things – 2m x 2m – now that's what we call a lamp).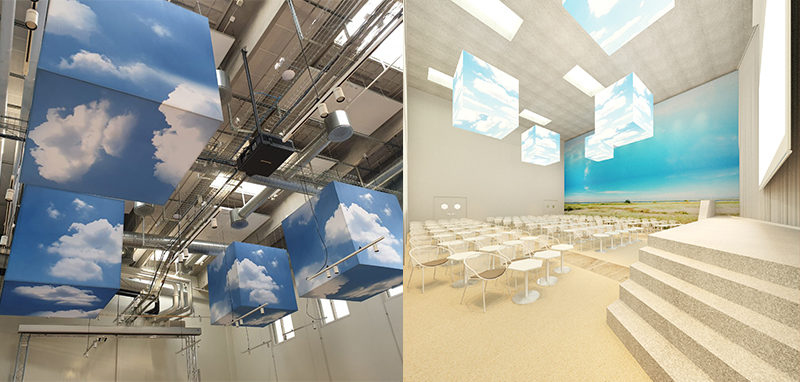 On the top, you can see the magnificent lamps hanging on the ceiling. Probably it's safe to say that this is going to be HUGE? 👀
Strand is getting closer and closer to welcome your group to the magnificent venue of HUONE Copenhagen! Click the link below to get additional inspiration of Strand Room!