A new spacious event space opens in HUONE Kamppi
We would like to inform you that we have closed the operation in HUONE Jätkäsaari as of April 1, 2023. Jätkäsaari has been closed for the past few months due to the noise from a nearby construction site. As the construction work is expected to continue for a longer period, we have decided to move our operations to other parts of the city.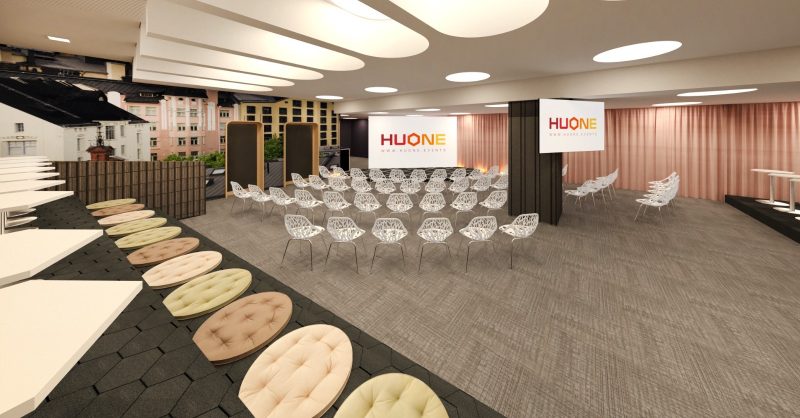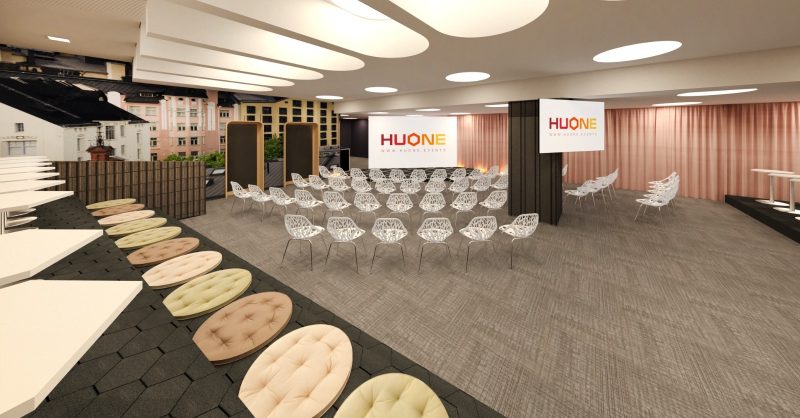 A new spacious space opens in HUONE Kamppi
A new event space for 100 people will open in HUONE Kamppi In April. Cityview Room, rooftop-inspired venue is perfect for bigger daytime events, such as seminars, trainings, and customer events, as well as for various company parties and evening events. It is located on the street level of HUONE Kamppi and the space is versatile, with two breakout rooms featuring wall-sized whiteboard walls that promote productive and collaborative discussions.
The renovation will be completed by mid-April, and the reservation system is therefore already open. Book the Cityview Room for your next event and enjoy the atmosphere of beautiful Helsinki!
It only takes two minutes to book a room via our online booking system 😉