"HUONE is a safe place to have meetings. They are professional."  This is what we aim for. Now, more than ever, as a pioneer in the meeting industry, we understand that we have to step up our game and provide safe solutions for our customers. During this pandemic, we need a little bit more space than before, which is what HUONE can offer. That is why we have decided to keep the HUONE door open all throughout summer. We have a safe space for you, your team, and your company.
July Opening
HUONE Helsinki will be open in July on request.  Please reach out to us at +358 (0) 20 78 51 440 or info.fi@huone.events. 
The venue has 2 separate entrances so we can avoid crowding and minimise social contact with other guests.
The location also has a 400m2 outdoor terrace allowing open-air seating and distancing.
HUONE's newly adjusted capacities and minimum rental continue for July 2020: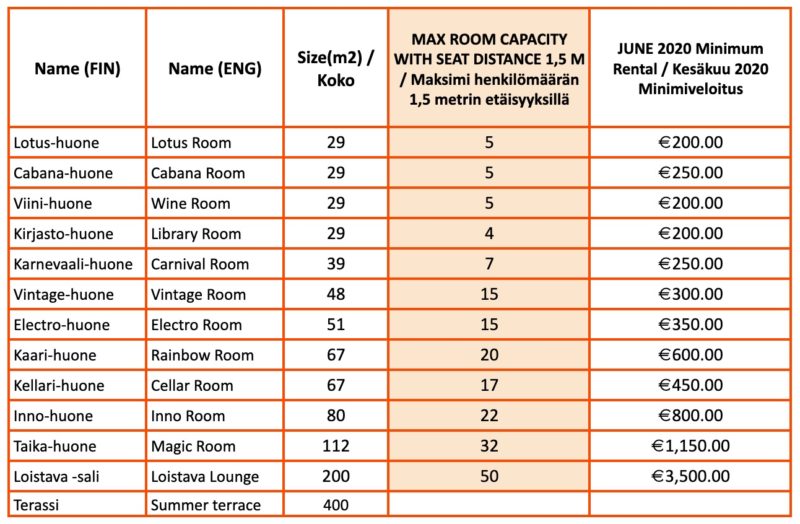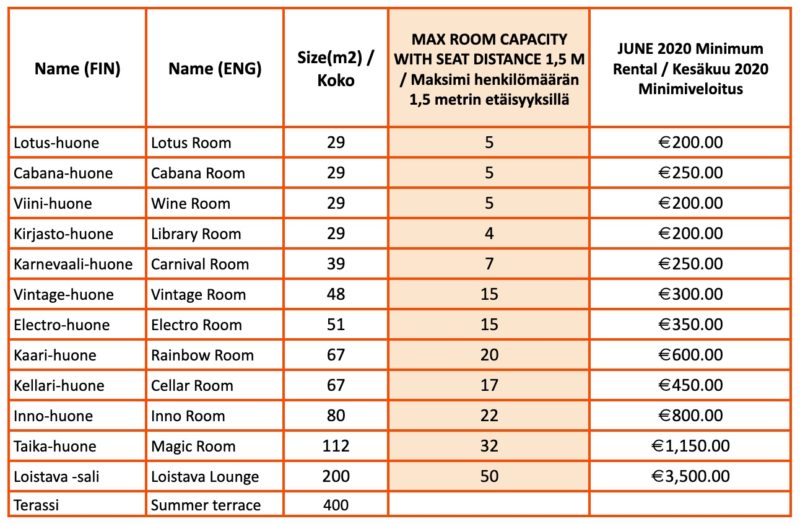 Our Terrace is Open for Your Meeting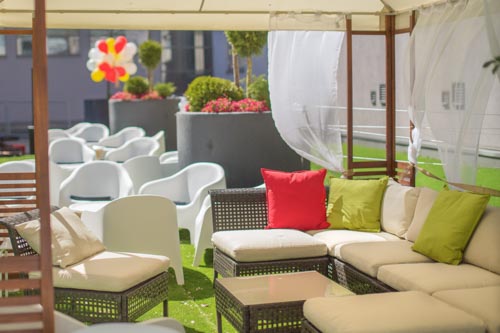 HUONE has a spacious terrace. You can have your meeting outside and enjoy the sunny summer day at the same time!
During this pandemic, many are looking for an alternative space away from a small office to have your team together. HUONE's terrace fits originally up 300 to people, however, the capacity is now limited to 50 for your safety.
No minimum number of attendees
Guaranteed safe space between your guests (400m2)
Individually portioned meals
Onsite HUONE staff available always on site
Your Safety Comes First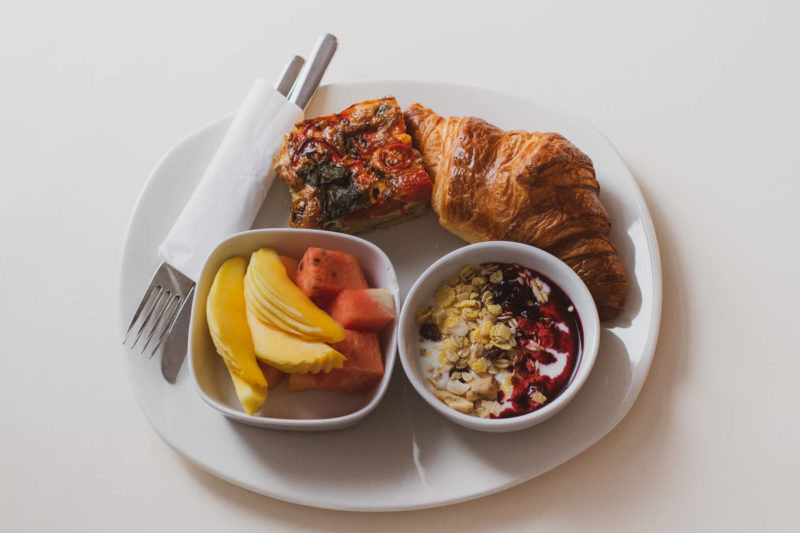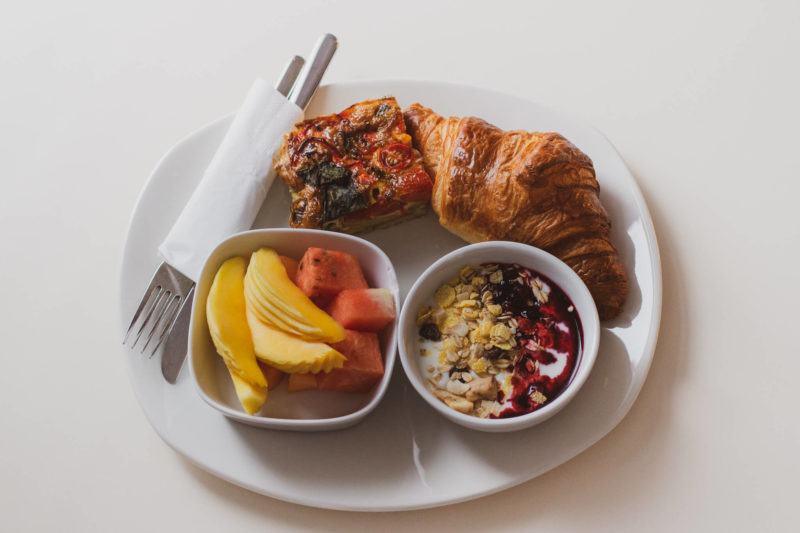 HUONE Helsinki now serves individually portioned meals. (Image: breakfast plate)
Quote from a customer,
Your safety is the first priority above all.
Seat distancing, minimum 1,5m apart
Individually portioned meals (breakfast, lunch, dessert etc.)
Separate coffee & tea station for your group
Arrival timing adjusted between different groups to avoid crowding
Disinfectant available throughout the venue
Voluntary temperature check at the entrance
Check more about our safety measures