Next in line for People of HUONE series is…Anne Närhi, Operations Manager in HUONE Helsinki Team! Since joining HUONE in the Spring of 2017, she has been holding to the fort through many ups and downs. Anne is known for her distinctive(louder..) voice, wearing many hats (a cleaner to interim unit head) and pulling long, extraordinary long hours (in the case of emergency). Get to know her more!
The reason I ended up in Finland/Helsinki is…
My roots are firmly in the Savo area and I have spent my childhood in Keski-Pohjanmaa. When I want to annoy my immigrant co-workers I use the old-fashioned Finnish dialect words like "kökkä" and "kissahtaa". How I ended up in Helsinki after spending ten years in Turku is still a mystery. Many HUONE Employees have a background in Hospitality studies at Haaga-Helia and that was also my route to HUONE.
What I do at HUONE is…pretty much everything that needs to be done. I started as an evening host and now find myself pretty much in charge of all Helsinki operations. Funny how things evolve. My most important role is to ensure our wonderful operations team can do their job and excel every day.
 Favourite part of my workday is … our breakfast buffet and can't function without it anymore. I also like weekly operational meetings where we go through our daily flow and check that everybody is up to date.
My favourite room in HUONE is ...Canvas room, because it has the bright lights (kirkasvalolamppu), we Finns so badly need – especially during the winter months. Canvas is also easily arranged to suit many different types of gatherings.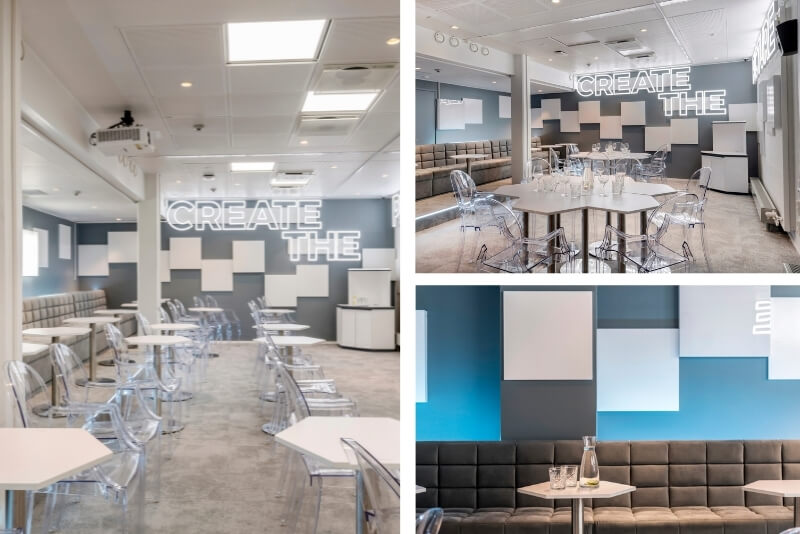 (Canvas room is a perfect, versatile room for both day & evening events)
If I were to design a room for the next HUONE unit, it would be … a meadow, "Niitty", with comfortable chairs but also a thick carpet that the customers could lie on with yoga mats. Gorgeous flower tapestries and yes, I´d add the bright lights that lift up everyone´s spirits.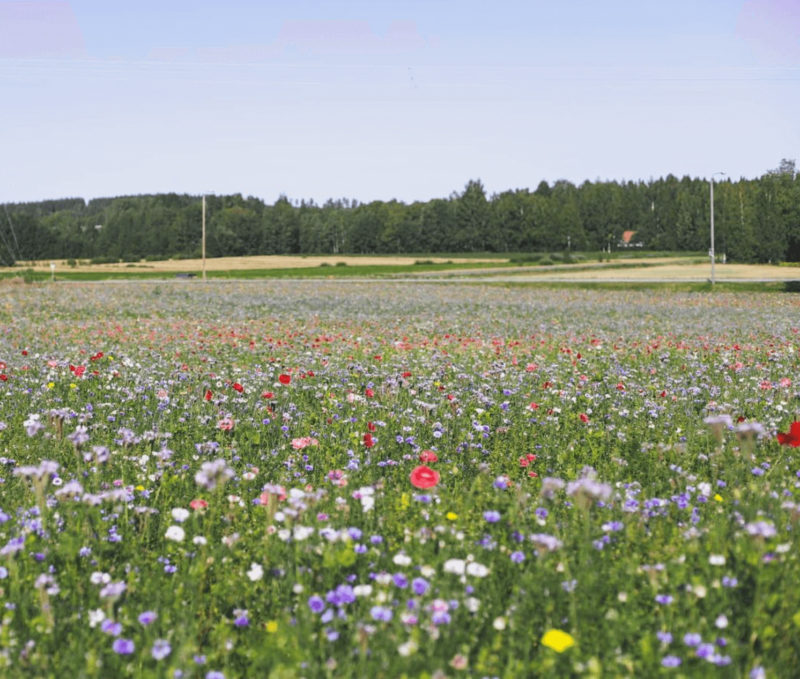 (Beautiful flower meadow of Finnish summer, image)
Working at HUONE has taught me…communicate, communicate, communicate. Don´t make mental notes, speak your thoughts out loud. Write everything down, don´t overestimate the capacity of your memory.
My secret talent or skill is…  Not a big secret but I'm a big history buff and my dream holiday is just going from cafe to museum to cafe to museum… So I have more or less interesting pieces of trivia for all occasions. The most recent one was about our new recommended dinner wines: the La Lande white wine we paired with our delicious creamy chermoula chicken comes from Gascogne, the same part of France where famous musketeer D'Artagnan (Alexandre Dumas' Three Musketeers) hailed from.
Three words that make me smile… are many of my colleagues are musically gifted so daily singalongs are a norm. Sometimes the perfect song hits our kitchen crew and then our customers can also enjoy an extempore concert of 70's soul or Prince. The unleashed energy and smiles always make me happy too.

Based on my experience working at HUONE Helsinki, a tip for a better meeting experience is … 
Don´t be afraid of having breaks during the day. Despite how it might feel, they don´t bring productivity down. On the contrary, they re-energise everyone to increase productivity. Five to ten minute breaks help people fight "meeting fatigue" and make them more engaged and motivated to tackle the topic at hand.   
Connect with Anne 😊