Next in line for the People of HUONE series is…Jay (Somkiet)Sooklud, a chef and one of the oldest members of HUONE Helsinki. Jay is famous for his delicious food(obviously!) and for his mood-booster kitchen Thai music. He is also known for not letting anyone leave HUONE hungry. Get to know him more 🙂
My role as a chef at HUONE means… that it's all about feeding our customers! It involves of course cooking, but there's a lot more to my day such as menu planning, price control, ordering, doing inventory, baking, carving…etc.  I always try to look for new things which I can include in our menus.
Food is not only the fuel for the body, but also for our minds.
The most interesting thing about HUONE is… that you feel like you're part of a family. It's a workplace, where I have people I can trust, who got my back if I need any help. It feels warm to be coming to work. It could be because I mainly had worked in a bigger kitchen that is a part of a hotel, before moving to Finland.


My faviorite room is… Cabana-huone because it's cozy and you feel at ease. Also, it works great for small, chill afterwork 🙂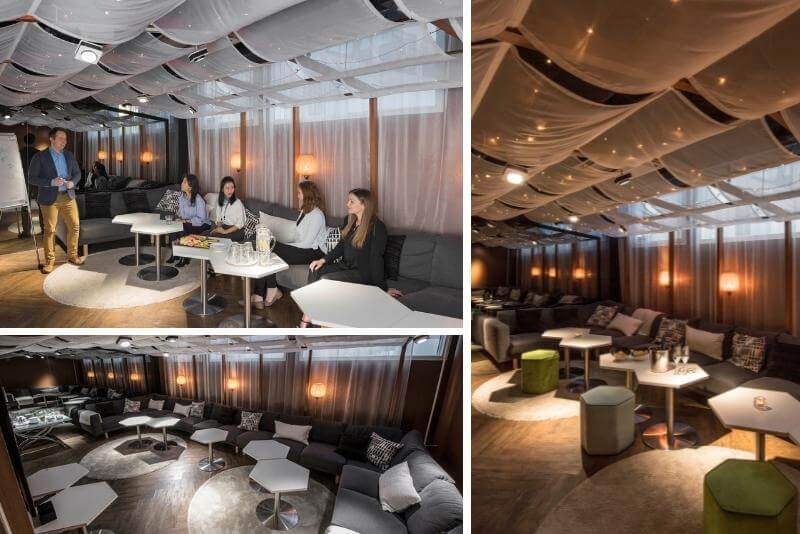 If I were to design a room for the next HUONE unit, it would be … a theatre or entertainment room. Sound and visuals are very important in my opinion in a meeting room. And imagine if you were to upgrade everything to very high-quality systems, which allow a more immersive experience like in a movie theatre. An entertainment system such as karaoke for company parties, can be also implemented perhaps?
Working at HUONE has taught me…. having great colleagues mean a lot to me,  and working at HUONE pushes me to be more creative. Also, I learned to plan and manage my work better, however, I also learned that there's so much one can plan. As a chef, I learned to seek solutions quickly rather than dwell on the challenges presented to me. Lastly, HUONE is never without a surprise.
My secret talent or skill is… singing 🙂
Three words that make me smile are … who made this?🤩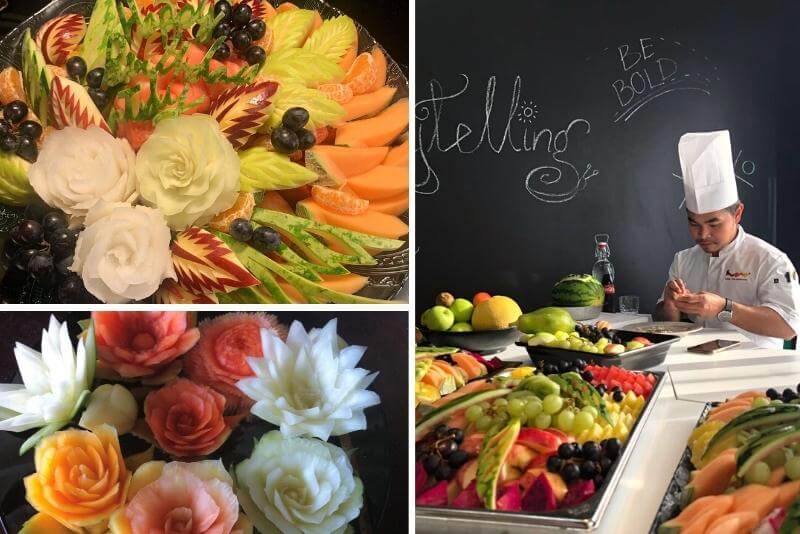 (Image: Jay's fruit carving art, contact us if you want a special treat for your group!😉)
Based on my experience working at HUONE Helsinki, a tip for a better meeting experience is …
to always allocate enough time for having a meal. Do value and make the best of the time you're having a meal together. I believe having a meal together is crucial for connecting with people better, for making the conversations flow better, which is what you always need.