The first one to present in the People of HUONE series is…Sanna Kuusela, one of the event coordinators of HUONE Helsinki Team! Since joining HUONE in the Autumn of 2018, she has coordinated 1143 events! and is famous for her attention to detail. Get to know her more!
What I do at HUONE is… to make sure our customer's day at HUONE is successful and fruitful. I'm a Sales & Event Coordinator at HUONE, which means I am the first & main contact person for an event. I started as an Event Coordinator and nowadays, I also do Sales work together with our team. I try to find out the goal and the focus for the day, so that we could offer the most suitable room and advise if needed during planning. During the day, I make sure all the guests are welcomed, and the day is running smoothly.
Favourite part of my workday is…having breakfast together with the team because we have an amazing breakfast! (check out our Open HOUSE date for free breakfast and a tour), and of course amazing colleagues 🙂
My favourite room in HUONE Helsinki is… Cabana-room. It's not only perfect for relaxed workshops or team meetings, but also for a cosy afterwork or evening with your colleagues. Just add a glass of red wine! 
(Evening set up in Cabana room in HUONE Jätkäsaari)
If I were to design a room for the next HUONE unit, it would be … a Fairytale Forest room. I will have swings hanging from the ceiling and nature-inspired furniture( Maybe there's a unicorn lurking behind the trees and bushes?). HUONE is about a great meeting experience as a whole, and we are proud that we are providing a space that inspires people. So the point is to bring nature inside. Personally, I find a lot of inspiration in nature and it relaxes me at the same time, which is important for having a good discussion or letting ideas flow.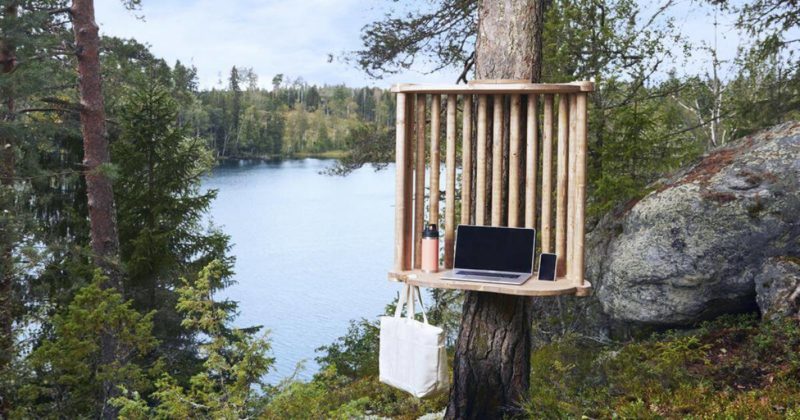 (Lapakisto Workstation, image from Green Lahti)
Working at HUONE has taught me… to trust myself in any situation.
My secret talent or skill is…  I'm very good at geography, for example, I can name all 50 states of the United States and mark them on a map 🌍
Three words that make me smile are… 'Our day was successful(Päivämme oli onnistunut in Finnish, opps it's four words in English) when I talk to our customers when they leave at the end of the day.
If I were to give a talk about something for 20 mins, it would be about … environmental issues and how we all can contribute and small things to help protect the earth, our HOME. I recommend all the nature documentary series from BBC Earth!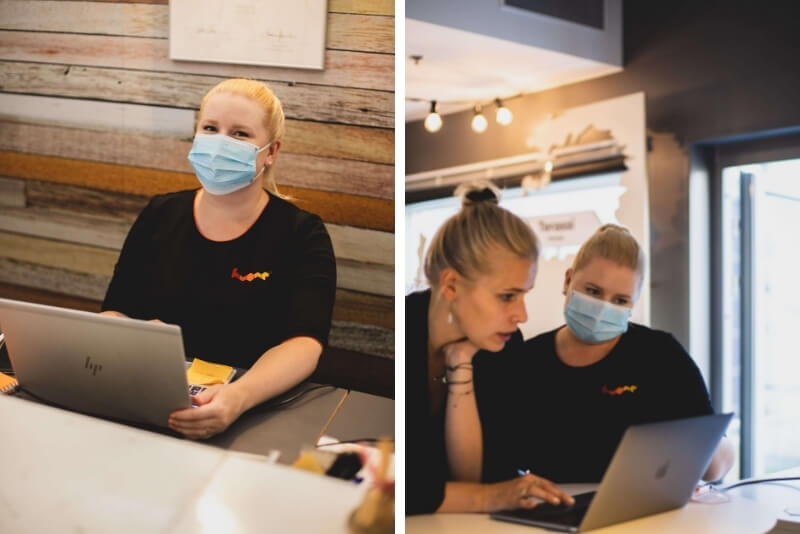 Based on my experience working at HUONE Helsinki, a tip for a better meeting experience is … 
Have the agenda ready for your day and share it IN ADVANCE. Also, assign one person from the group to be a timekeeper because when I talk to the customers at their day, very often they say they ran out of time. It's a simple thing, but will make a difference for sure!
Connect with Sanna