Latest update July 8, 2020
With the lifting of the Finnish government's meeting ban, we can finally organise meetings (under 50 persons) again from June 2020 onwards. After a round of surveys hearing the opinions of our customers, HUONE is delighted to announce that we will be re-opening our doors on 1st of June 2020 to welcome guests in HUONE Jätkäsaari and HUONE Kamppi will be welcoming guests from August 2020 onwards. We constantly monitor and follow THL's and government's orders and recommendations.
Safer Meetings 
The health and safety of our guests and staff are HUONE's first priority. HUONE is committed to maximise the safety of small meetings and to prevent the spread of the Covid-19 virus by offering a safer meeting space where we uphold a strict set of safety measures without compromises.
See the pic below. The text will continue after the pic.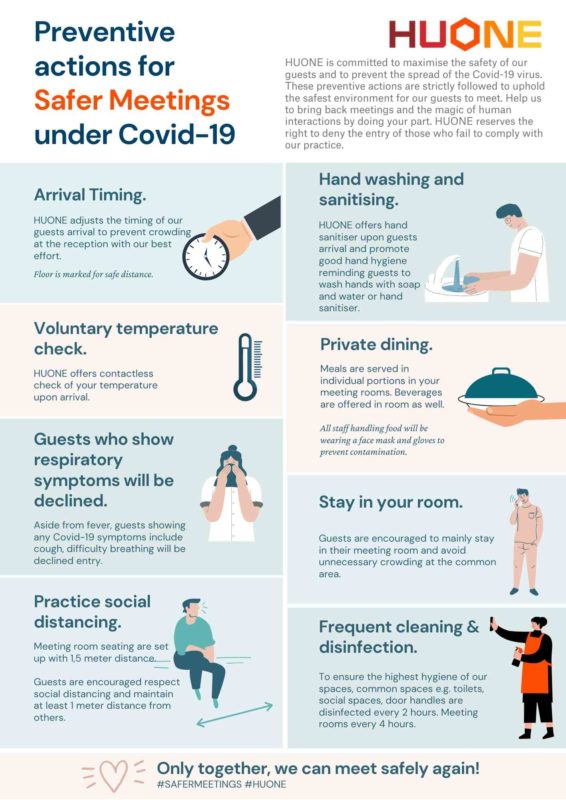 HUONE Jätkäsaari will be opened in June and HUONE Kamppi in August
After careful consideration with our guests' safety in mind, we decided that HUONE Jätkäsaari will gradually open first. Here we can best guarantee the safe distancing between guests.
The venue has 2 separate entrances so we can avoid crowding and minimise social contact with other guests.
The location also has a 400m2 outdoor terrace allowing open-air seating and distancing.
HUONE Jätkäsaari room capacities:
During the pandemic, with the new safety distance between seats, here are HUONE's new adjusted capacities and minimum rental for June 2020 onwards: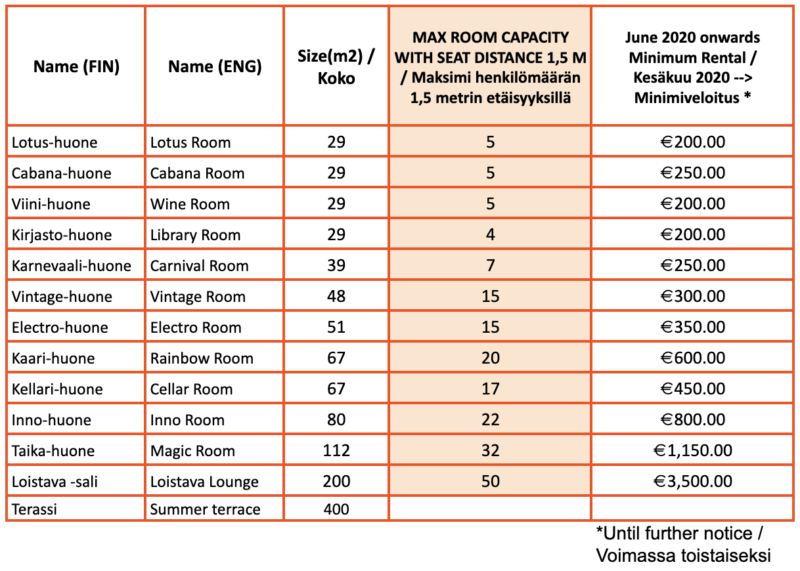 HUONE Kamppi room capacities: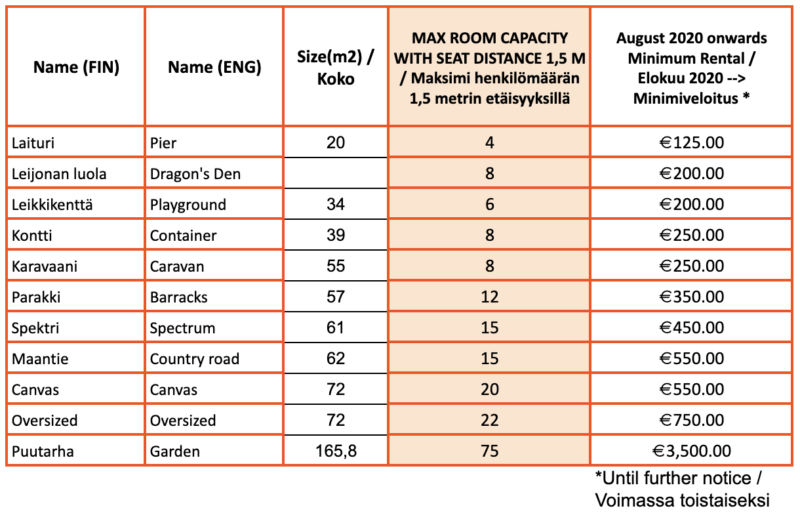 Finally – to all of our loyal guests – we have missed your presence and very much look forward to hosting you again.
Together, we can meet safely again!