Company Event and Party spaces
Planning a company event or a party in Helsinki? Whether you need space for a conference, company anniversary, a summer party, or a company Christmas party, HUONE provides the unique perfect solution! HUONE Kamppi offers space for events of up to 90 people, and HUONE Jätkäsaari (with a new Terrace for 2022!) can offer space for up to 250 people!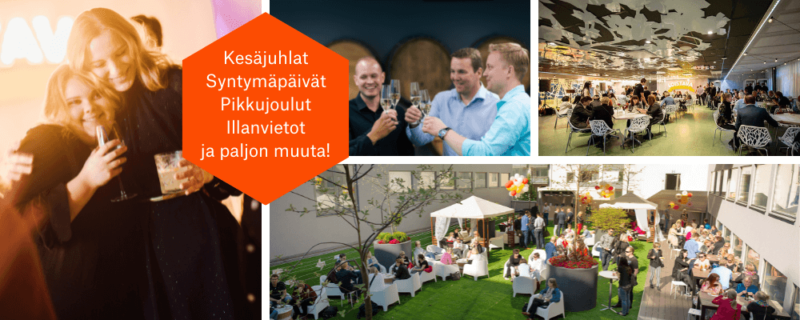 (HUONE also hosts private events such as birthdays and weddings )
In addition to the amazing space, you can get the full-service package for your event. Many of our customers choose HUONE for their events because you always get our comprehensive event service package. Organizing an event is hassle-free, and easy with HUONE, and a better participant experience is always guaranteed!
Check Availability Online 24/7 Book a Tour of the Space Ask for a Quote 
Conference rooms Helsinki, HUONE Jätkäsaari
Conference rooms Helsinki, HUONE Kamppi
The event went really well, people were happy, enjoyed the venue, a lot of people had never been to HUONE before, so it was a nice surprise. The staff was superb, warm atmosphere, and people felt that the whole experience had been really thought through. Thanks for the great arrangements, we will be happy to come again!  - 11.2021