Company Event and Party spaces
Planning a company event or a party in Helsinki? Whether you need space for a conference, company anniversary, summer party, or  Christmas party, HUONE provides unique and perfect solutions!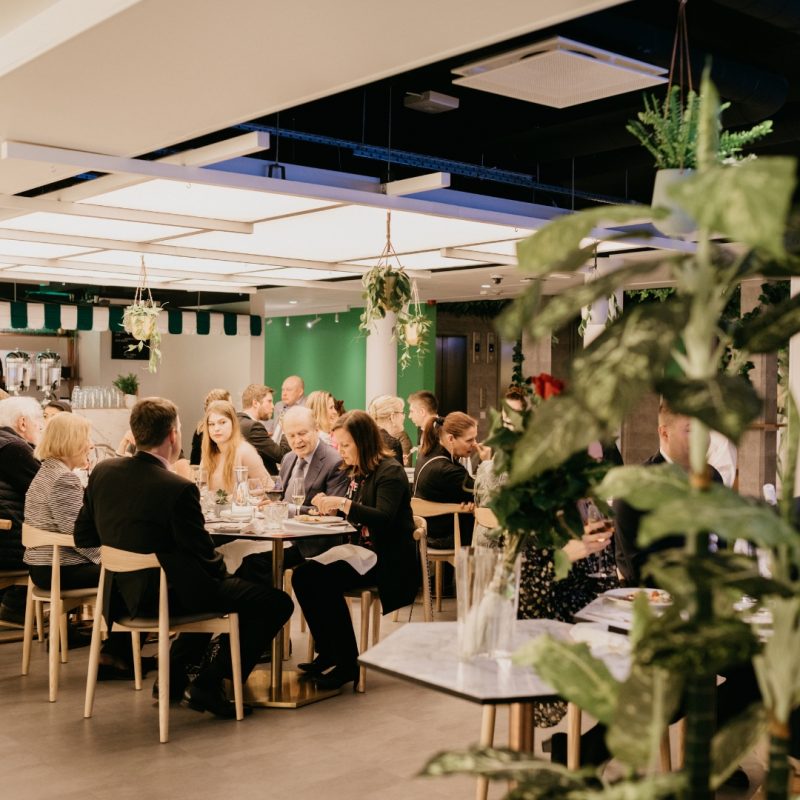 HUONE Kamppi
HUONE Kamppi offers space for events of up to 100 people. Its location in the heart of Helsinki (Malminkatu 30) ensures easy arrival for participants and the versatile facilities ensure a successful event. It's also eas to combine a meeting with a team activity; you will find both functional meeting solutions and a program to suit your group. Read more!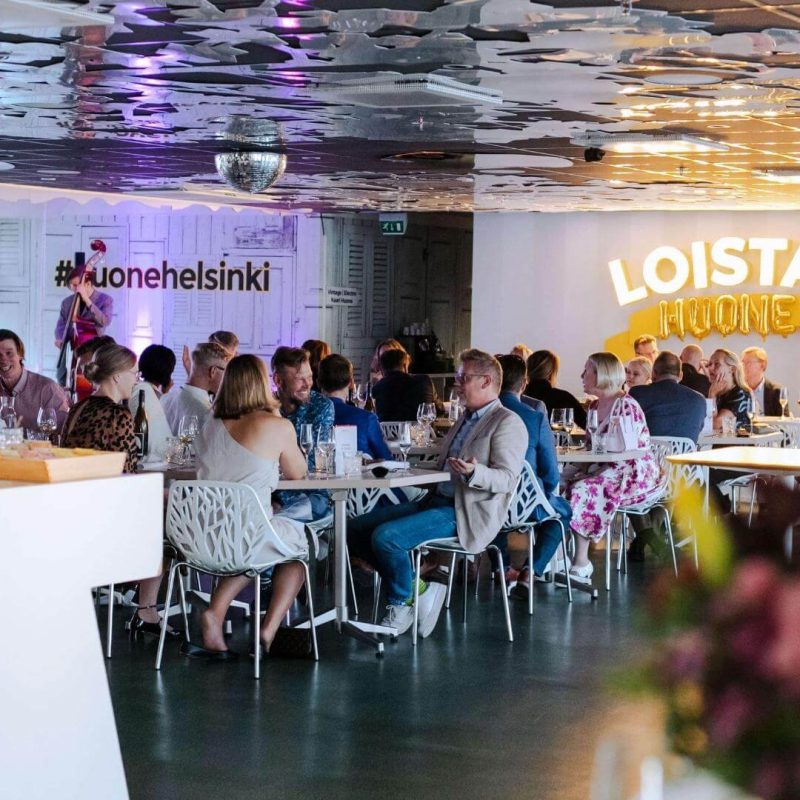 HUONE Jätkäsaari
HUONE Jätkäsaari with a brand new terrace can offer space for events of up to 250 people. You can choose between a spacious Loistava-hall or a more intimate party room. Whether it's a traditional company party, an anniversary celebration, or a seasonal celebration like a summer party or Christmas party, HUONE offers a tailor-made solution to suit your group!
We had a professional and fun business event! Special thanks to our Event coordinator Helmi, who was absolutely superb in what she does. Facilities 10, program 10, food 10, and staff 10. What else could you wish for from a company party? I highly recommend HUONE.
– Sari Lilja, 21.11.2022
Conference rooms Helsinki, HUONE Jätkäsaari
Conference rooms Helsinki, HUONE Kamppi
The event went really well, people were happy, enjoyed the venue, a lot of people had never been to HUONE before, so it was a nice surprise. The staff was superb, warm atmosphere, and people felt that the whole experience had been really thought through. Thanks for the great arrangements, we will be happy to come again!  - 11.2021