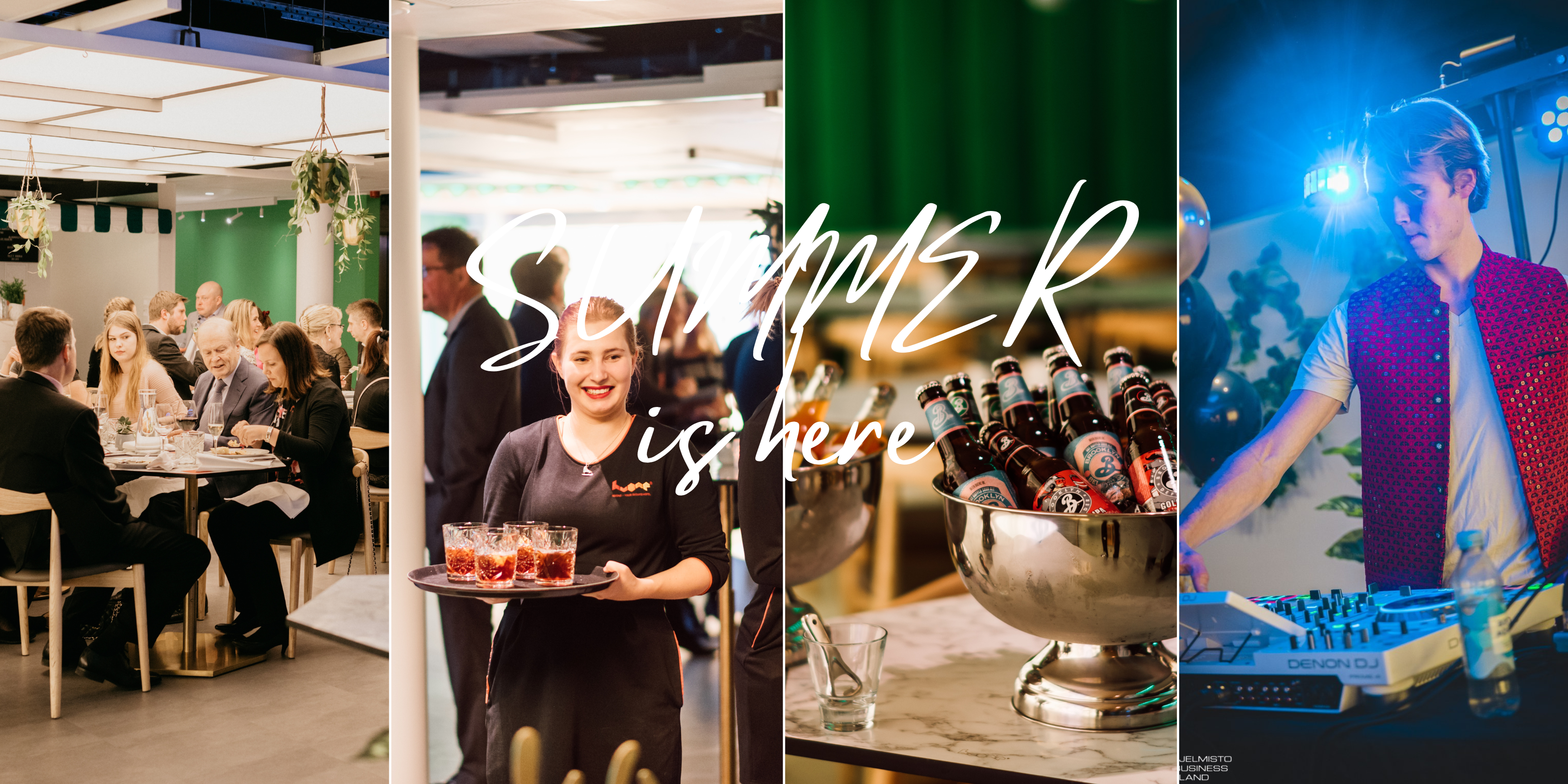 Company Summer Party
Basic Package includes
Private space 
Menu of your choice— from

home-made tapas menu, classic summer menu, to night snacks.

A welcoming drink 
Personal event coordinator —

HUONE's event coordinator will ensure all details are considered

HUONE 5-star on-site service 
*We are happy to suggest programs for your evening from our partner list! Drink packages can be catered to your need. You can add on any additional services or products you wish. (e.g. program, activities, evening snacks, drinks) can be added to the offer according to your wishes.
Starting from 50€/person (+vat)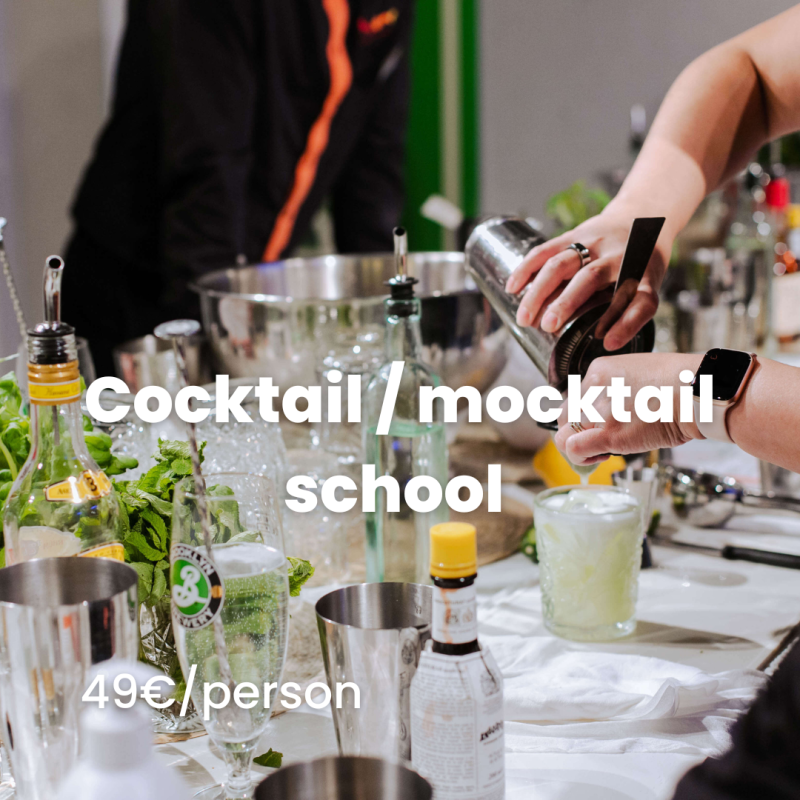 Looking for a fun and interactive way to spice up your company's summer party? Look no further than our Cocktail School! Classic cocktails and HUONE signature drink included.
49€/person 
Duration: 1,5h-2h
*Minimum spending 500€
**2 drinks / person included. Everything can be made non-alcoholic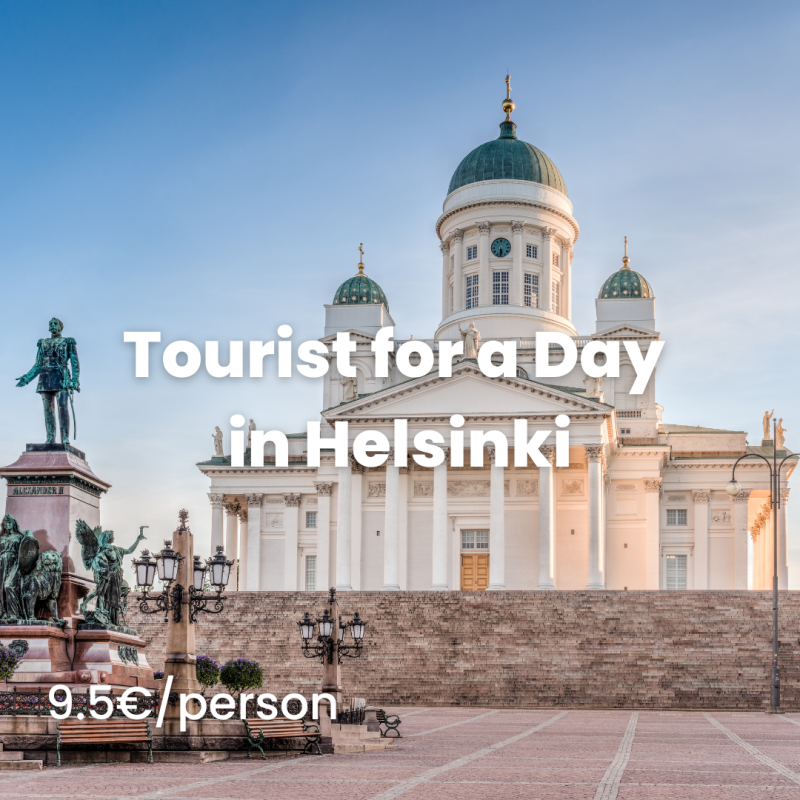 Become a tourist for a day! HUONE Kamppi is in the heart of Helsinki, the perfect opportunity to experience the city in a different light! Enjoy the wonderful scenery and sights from the double-decker open-top buses. Along the route, e.g. Temppeliaukio Church, Sibelius Park, Kaivo Park and Eira.
8.5-9.5€/person
*Minimum spending 690 €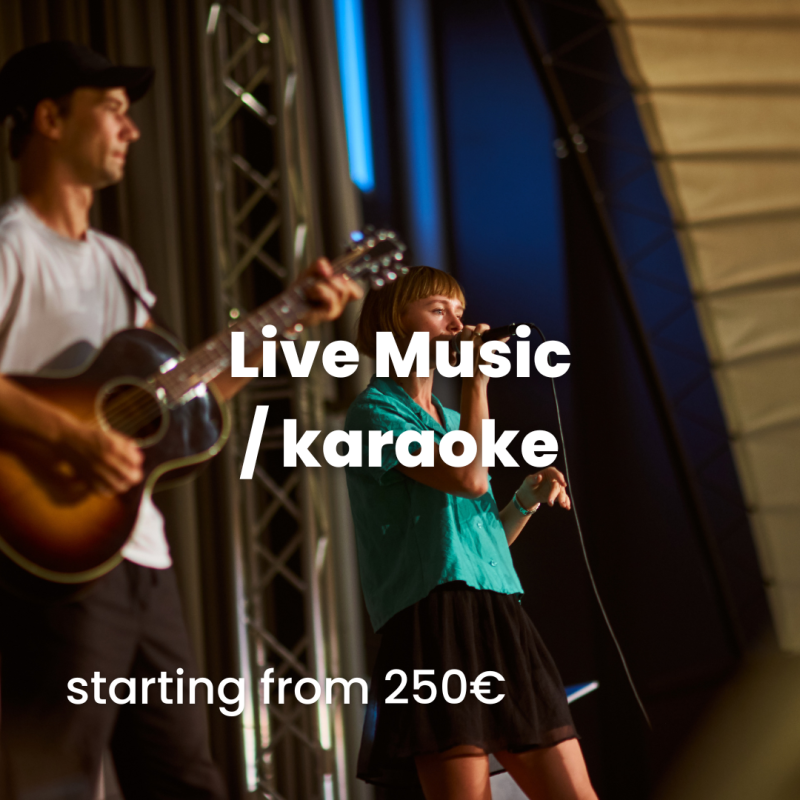 Spend the evening singing karaoke or enjoy acoustic music!
Karaoke from 250€ / Acoustic Duo Dawoud Brothers starting from 500€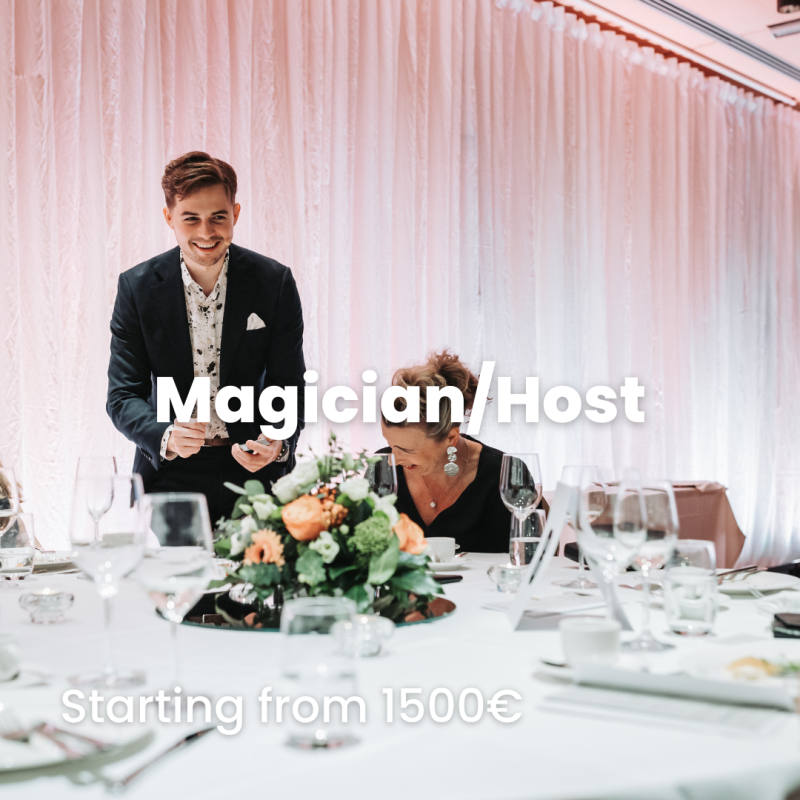 Johannes Malkamäki
is the perfect choice if you want a level up your evening! He can provide a unique
show that combines magic and mentalism comedically or you can choose a close-up magic for relaxed entertainment. 
Johannes is also an experienced host for corporate events.
Starting from 1500€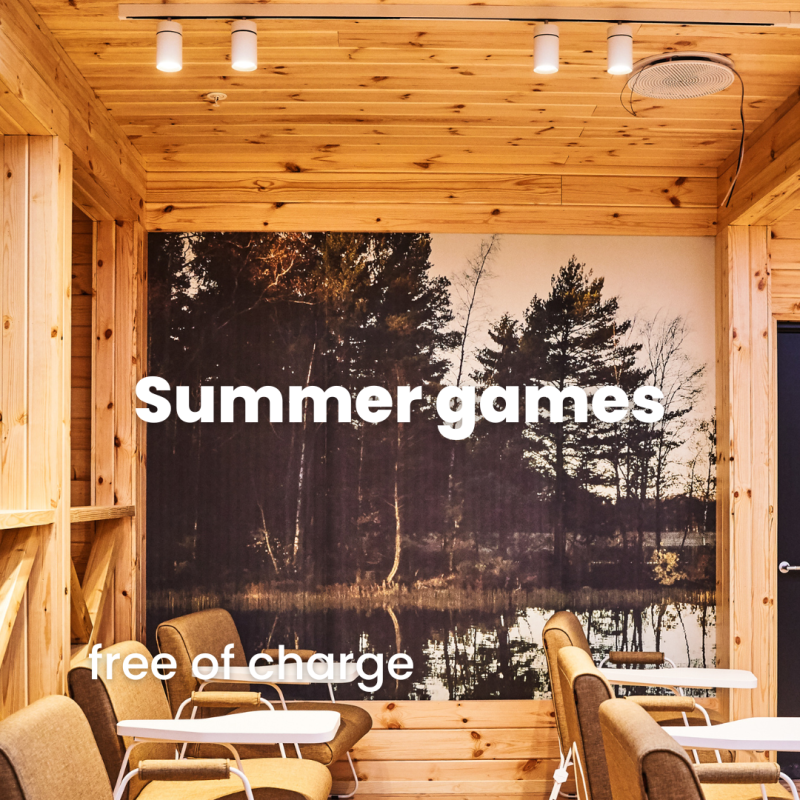 Looking to liven up your summer gatherings with some classic summer games? Mölkky, renkaanheittopeli, and jätti yatzy are just a few of the games we offer, providing hours of entertainment and friendly competition. 
Free of charge!
You can add our picnic basket! It includes a variety of healthy and delicious snacks, such as a selection of refreshing smoothies and crackers. So grab your basket, pick your favorite spot, and savor the flavors of summer! (13€/person)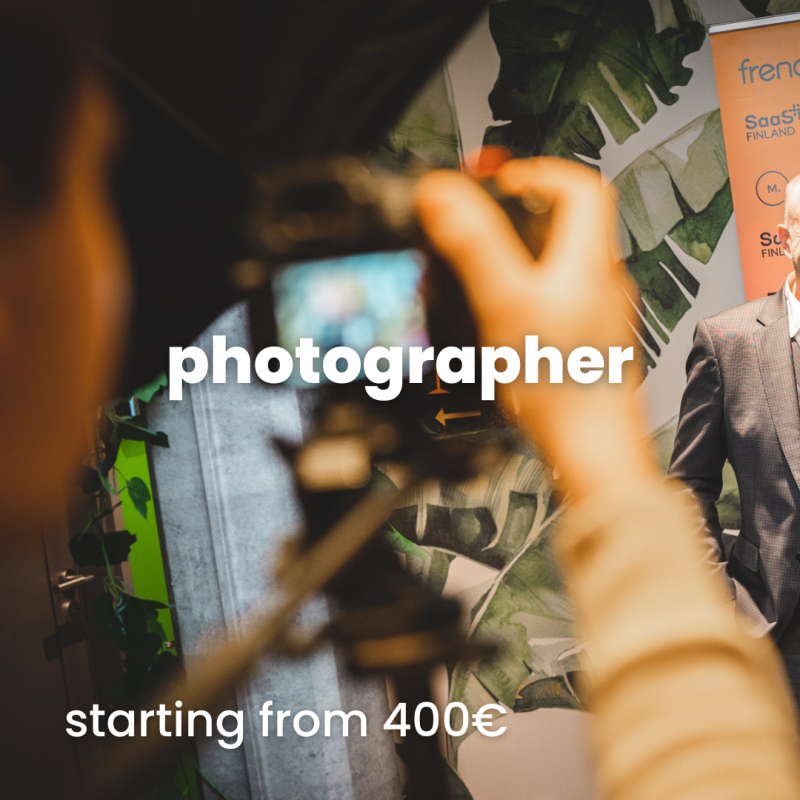 Make the memory together last longer! Documentary style photography of a corporate event including the shots from the main programs and speakers/ detail shots for branding/sponsors
Starting from €400 (3hrs or less)
Example Agenda for Summer Party at HUONE 
16.30

Afterwork  

17.30

Welcoming drinks & opening speech

18.00

Tapas 

19:30

Program of your choice (a variety of program options e.g. live music, magic show, DJ, glitter make-up, and much more!)

21:30

Night snack

22:00

The party continues with a DJ!

01:00

Party ends
Contact us!
Fill in the form below, or send an email to info.fi@huone.events  or call +358 (0) 20 785 1440. You can also book a free event consultation with us to explore options together!