The Finnish service innovation, HUONE, has received another hospitality industry award for its inspiring meeting and events venue concept. HUONE Singapore, the proof of concept for HUONE's internationalization, has won Silver Award for Best Venue for meetings and seminars category at the  Marketing Events Awards 2019 in Singapore.
HELSINKI, Finland (October 29th, 2019)
A panel of 25 expert senior, brand-side marketers elected the prestigious winners for the Marketing Events Awards 2019 by Marketing magazine. HUONE Singapore was Silver Award winner, for the Best Venue: Conferences / Meetings / Seminars.
"The HUONE Meeting and Event Venues family is proud to be ranked alongside industry giants such as Marina Bay Sands and Resorts World Sentosa; this clearly shows the unique added value HUONE brings for the companies with our full-service concept. HUONE makes organising meetings and events hassle-free and more impactful with its innovative space, which is purposefully designed for different kinds of meetings, combined with the personal service, full catering and the proprietary online tools" commented Evon Blomstedt, founder and group CEO of HUONE.
Marketing Events Awards have 29 categories that reflect the broadness and innovation of the events industry. The aim is to award excellence in event marketing across South Asia, Southeast Asia and ANZ regions. Independent panel of 25 expert senior, brand-side marketers exclusively perform as the judges for all the categories. The panel of 2019 included top names such as Angeline Leow – Head of Communications at Google Singapore and Robin Goh – Group Chief Brand & Communications Officer at Singapore Post.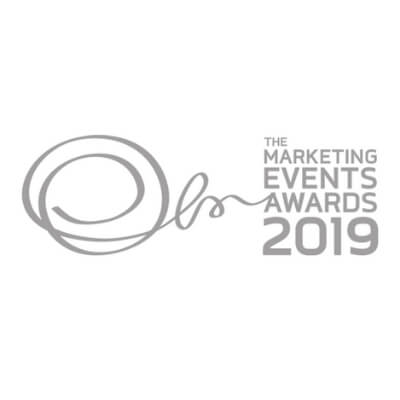 Outstanding facilities, catering options and venue's flexibility to respond to customer needs together with excellent customer service throughout the event (pre-event, during and post-event support) were all factors considered in the category nr. 27 "Best Venue: Conferences / Meetings / Seminars," where HUONE Singapore scooped the second-highest "Silver" position.
 "What an honour to be awarded next to big venues – we humbly thank all the judges and the team behind the scenes for making this win possible, and we promise to keep up the great work!" said Ian Wu, CEO of HUONE Singapore, receiving the award.  
HUONE concept has won a number of awards past years including PwC's Most Valuable Entrepreneur 2014 in Finland, Evento Awards 'Best Event Venue in Finland' twice (in 2014 and 2016, under 100 pax) and 'Most Successful Multicultural Company 2017. 
###
Further information HUONE Singapore: CEO, Ian Wu, ian.wu@huone.events
HUONE Singapore  – all rooms with capacity information can be seen on www.huone.events/sg.
Media kit with pictures
Further information HUONE International: Group CEO Evon Blomstedt, evon.blomstedt@huone.events
Media contacts HUONE International:  Marketing manager, Meri Mäkkylä, +358 (0) 40 675 4750, meri.makkyla@huone.events
HUONE provides full-service solutions for any off-site business meetings and events. Since 2012, HUONE's unique concept has combined creative meeting venue, consultative and friendly service and full catering. HUONE also offers free web service, which allows customers to book, plan, pay and manage their events and get help from their own event coordinator. HUONE venues are located in Jätkäsaari and Kamppi in Helsinki, in Clarke Quay in Singapore, and in Amager Strand in Copenhagen. For more information about HUONE International: www.huone.events/