HUONE International continues its expansion by opening a new 1,200 square meter 10 room unit in the heart of Helsinki
PRESS RELEASE: HELSINKI (MARCH 13th, 2018) – HUONE International continues to grow by opening a new unit in the region of Kamppi in Helsinki. Launching in the early autumn, this will be HUONE's third unit, with spaces already in the Jätkäsaari district of Helsinki and in Singapore.
Established in 2012, HUONE is expected to expand radically over the next few years, with the goal being to open ten new destinations worldwide by 2020. Given that HUONE's current facilities in Helsinki are usually booked well in advance, there is ample demand for the new Kamppi meeting spaces.
"Each unit seeks to further take into account the needs of its customers and make their experiences better. The themes of the new rooms have been considered carefully. Playfulness and inspiration are key, as well as the modularity of the spaces that enable solutions for different situations," describes Jaakko Eskola, HUONE's Market Entry Manager.
Behind the unique theme of each room is a carefully thought out story. The themes are designed to cater to the customer's needs, depending on the type of inspiration that group requires for the meeting. Among other rooms, HUONE Kamppi will have a nomad-life inspired Caravan Room with a private garden, and an intimate harbor inspired Pier Room. HUONE's aim with these spaces is to put customers in a journey state of mind.
"The Caravan room is designed to create a relaxed, cheerful ambiance – as if on vacation. Business is like a journey; we aim to move forward and experience new things along the way. My husband, sister, and I took a caravan trip around Europe, and the small, cramped space felt safe and exciting, which inspired us to develop numerous ideas," tells HUONE Group's CEO Evon Söderlund. "The Pier room follows the same idea as it's quite small, so it creates an idea of intimacy. It also creates an idea of the next adventure to be had – you start your journey at the pier by loading your boat, you get the map ready, and you're ready to explore!"
In the center of Helsinki, companies can arrange meetings and small-scale events in the creative working rooms, while guests from all around the capital area can easily access the premise via excellent transport networks. HUONE is also responsible for the restaurant, lobby, and security services, which takes customer service to a whole new level.
HUONE Kamppi's opening ceremony is to be held in the early autumn. For the customers, there will be a sneak peek of the plans for the new spaces held in May at HUONE Jätkäsaari.
HUONE International offers unique solutions for business meetings and events. HUONE's concept includes creative meeting rooms, restaurant services, and a web service developed by the company. This enables customers to book, design, pay, measure, and manage their events. HUONE spaces are located in Helsinki and Singapore. For further information, visit www.huone.events/fi/en
Media kit with pictures of the new Kamppi rooms
Karavaani room at HUONE Kamppi will take meeting participants together to a journey: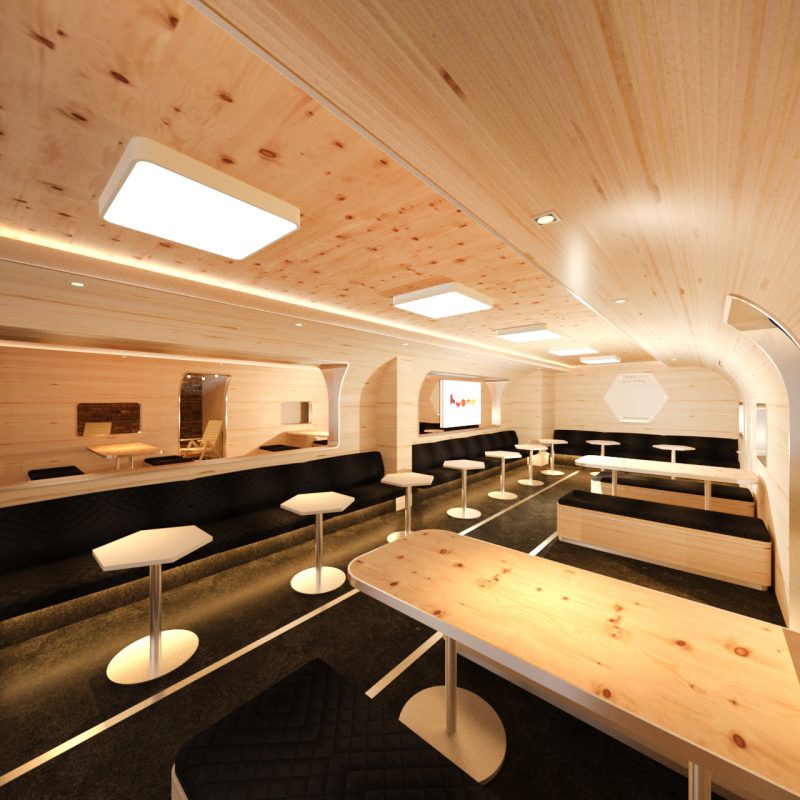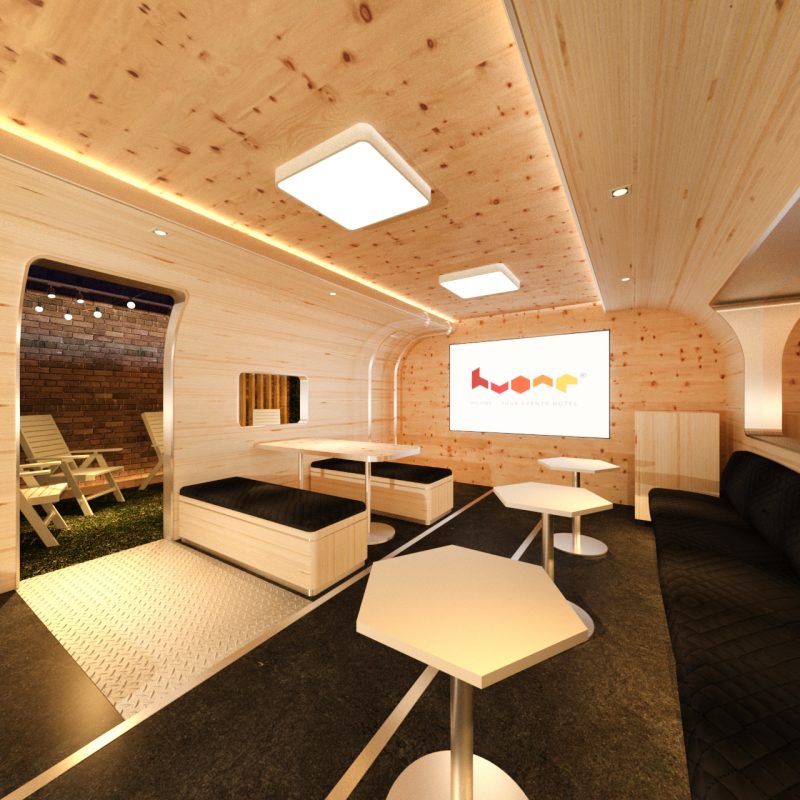 Download picture                                                                 Download picture
Events in Laituri room of HUONE Kamppi will enjoy a hint of port atmosphere.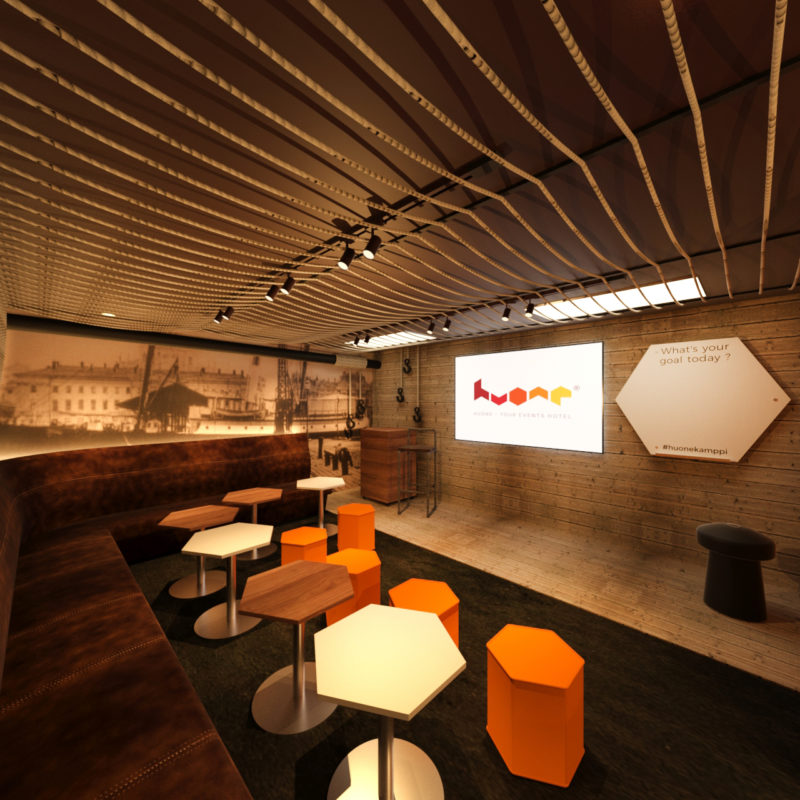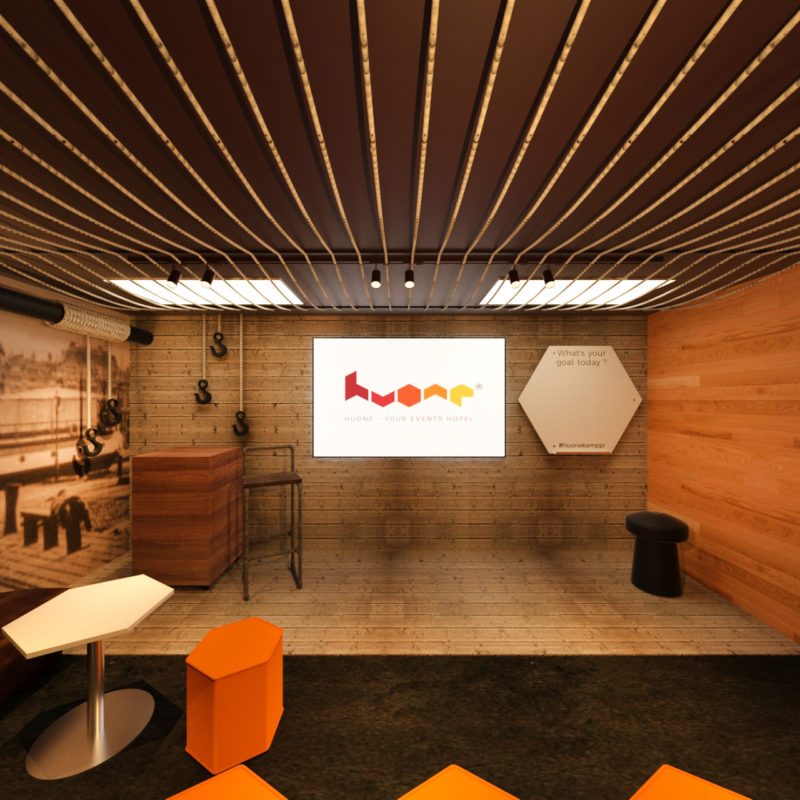 Download picture                                                                Download picture
HUONE International Oy
HUONE International offers unique solutions for business meetings and events. HUONE's concept includes creative meeting rooms, restaurant services, and a web service developed by the company. This enables customers to book, design, pay, measure, and manage their events. HUONE spaces are located in Helsinki and Singapore. For further information, visit www.huone.events/fi/en