Organize Your Business Events and Meetings in HUONE
HUONE is an event venue like you have never seen before – a unique events hotel without bedrooms! We are experts in providing creative spaces, event consultation, in-house dining, entertainment and our very own online event management system, Eventsome®.  Welcome to HUONE. We are at your service.
Read more
Arrival
HUONE Helsinki is located in Jätkäsaari with excellent transportation connections and is easily reachable by car, metro and tram. Below you will find the arrival guideline:
PARKING HUONE customer parking is located on the empty construction area situated right on the side of HUONE building. You can get there though "Messipojankuja". No previous registration is needed.

BY METRO HUONE is only five (5) minutes walk from the Ruoholahti Metro Station. Guests arriving by Metro are recommended to use tram number 8 which brings you directly to our entrance.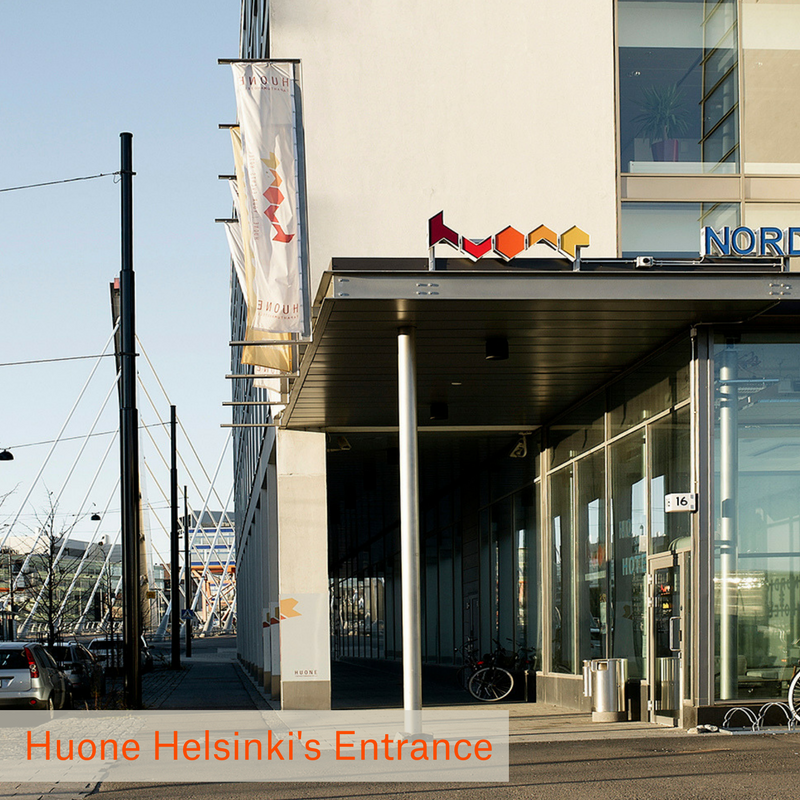 BY TRAM Tram number 8 takes you directly to HUONE. The tram stop named 'Crusellinsilta' is located right in front of HUONE.
The NAVIGATION Our address is Länsisatamankatu 16 but we recommend that you put the address to your navigation GPS as Tammasaarenaukio, Helsinki. This is due to the fact that Jätkäsaari is a new area. After this point, cross Crusell Bridge to the Jätkäsaari side, HUONE is the first building on the left after the bridge. GPS coordinates are +60°9′33.80″,+24°54′37.23″
Info
SALES
Book your events 24/7, via our online booking system EVENTSOME®, email to info.fi@huone.events or call us +358 (0)20 785 1440.  We are at your service on weekdays during 9-17.
Media

Media Kit
E: info.fi@huone.events
M: 020 785 1440
Invoicing details
HUONE prefers e-invoicing. Electronic invoices should be sent to info.fi@huone.events, HUONE Helsinki Oy, Nordea (NDEAFIHH), Address: FI2218003081601027, OVT: 003727800614. If e-invoicing is not possible, please send paper invoices to CMB Accounting / HUONE Helsinki Oy, Salomonkatu 17 a 5, 00100 Helsinki. If you have any questions concerning invoicing, you can directly send an e-mail to huone@cmbaccounting.fi.
If you have any other questions, please check our FAQ page.