To celebrate HUONE Kamppi's 2nd Anniversary (and Halloween), HUONE organised an interesting hybrid event with a special guest, Kim Väisänen. Kim Väisänen is a well-known business angel in Finland, serial failure, and also an acknowledged author. To many, Kim is known for appearing in 'Leijonan luola', the Finnish version of the popular TV show, Dragon's Den. Here we share some of the conversations: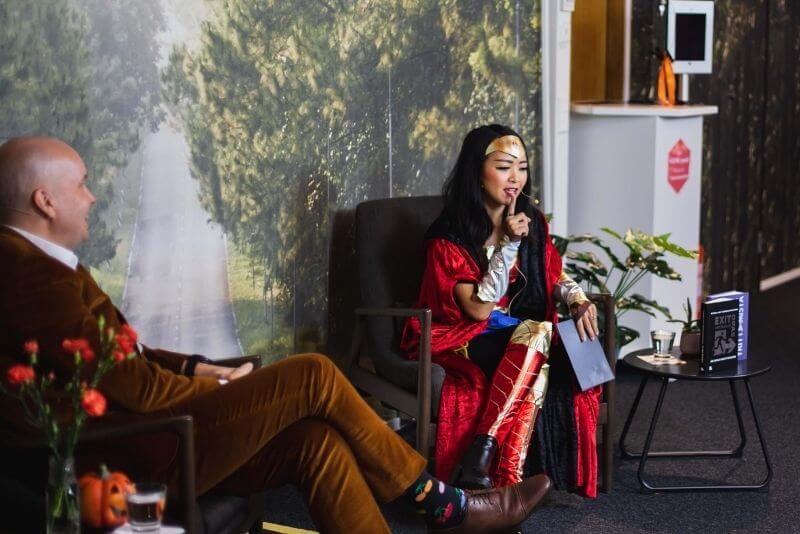 (Image: Kim Väisänen and Evon Blomstedt)
The event was a Hybrid Event, where some of the participants joined on-site at HUONE Kamppi, and some joined virtually. Evon is keeping the HUONE's Halloween tradition going by dressing up as a Wonder woman! 
About Gaining Wealth
Is there a taboo in Finland talking about being wealthy?
"In Finland, if you are happy or wealthy, you better to hide it. There's even a song about it. It's better not to show it because otherwise, it's going to fade away."
Wealth and Happiness, do they always come together? 
"No, absolutely. I am not saying the wealth brings happiness, or they correlate, but the money certainly does not take it away."
As someone who's not from a wealthy background, has something changed after your first exit, Blancco?
Kim Väsänen is the man behind the world's leading data erasure software company Blancco.
"Even before the exit, I was doing fairly well, because the company was doing well. And I tend to rely on my friends' feedback and they tell me that I was a difficult person before I gained wealth, so it seems I haven't changed too much. I was able to keep the same friends along the way, who keep me real. They keep things realistic. If you have the right friends, they will tell you what's right or wrong." 
Being on the TV show also made your wealth very public, has it bothered you?
"If I would have done something wrong, any publicity would be killing me. However, I don't consider that I gained my wealth by unfair means."
Finnish tax authority (Vero) publishes a list of the big earners annually and many are very interested.
Few days after the event, the Finnish tax authority (Vero) published the list of richest Finns on November 2nd. The annual list contains the tax and income information of people who earn 100,000 euros or more. It is a sign of transparency in Finland but for some, it's become a kind of a National Day of Envy   One can request the removal of their data from this public list, and this year, the names of more than 4000 people have been removed by request.
"I think most people would like to be on the list. I have invested in 26 start-ups so far, and some of them have complained about the tax. If you are making a profit, and you need to pay taxes. And that's a pleasurable thing to have. Many companies don't make any profit, meaning they don't have to pay any tax, and for them, that's a bigger burden."
If you have to worry about paying too much tax, that's a marvellous problem.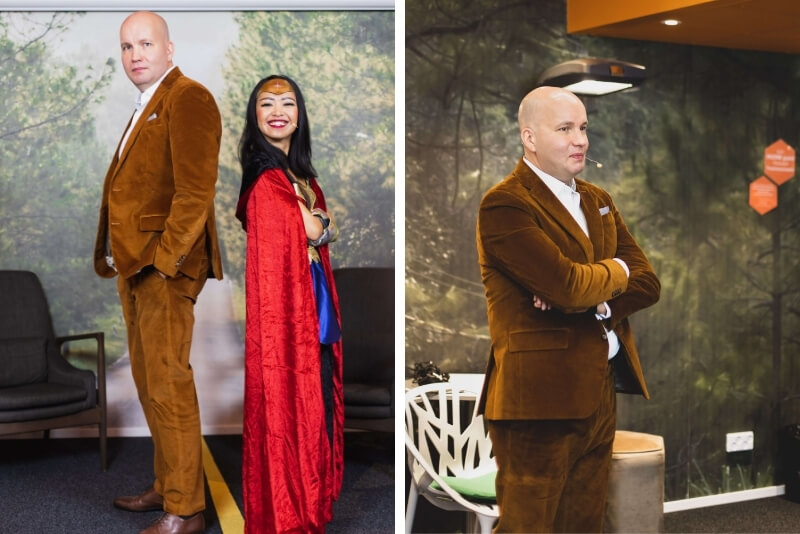 Entrepreneurs, Exit, Money – New Book
From 1% to 30%
Attitude towards entrepreneurship in Finland has definitely changed. "The change has been remarkable!" Kim shared. "In the 1970s, there was no such thing as an 'entrepreneur,' but now the same title 'yrittäjä' is among the top 10% most respected professions. It is great to be an entrepreneur today!  
Your new book, <Exit-Opas, Yrittäjälle>.  What's the key takeaway?
Kim recently came out with a new book  <Exit-opas yrittäjälle, Exit Guide for Entrepreneur> with two co-authors Janne K. Jääskeläinen and Katleena Kortesuo. What would be the key takeaway from the book?
 If you want to have a good exit, be the good company. That's the only advise I'd give. Nothing else.
"You don't live your life from the end. You don't say 'hey when I'm dead, something will happen.' Bad entrepreneurs say that 'when I have my exit,…' An exit will take care of itself. If you have a good company, good revenue streams, customers, employees who want to work with you, the exit will always take care of itself. Bad companies are difficult to sell. But if you have a good company, there's always a demand for it, even right now (during the pandemic). Even when the times are bad, you can still sell a company. Another important thing is to have good corporate governance. It means that you have all the papers in order.  All the other things will sort themselves out." 
Having invested in 26 startups, did you write the book to help other entrepreneurs or entrepreneur-to-be?
"The great thing about Finland is that we have such a flat hierarchy, you can approach basically anyone. Quite a few successful people are willing to help others. For example, mentoring is one of the ways. My legal adviser, who is also philosophical, once told me 'If you have gained a lot, you have to give a lot' and he is absolutely correct. I try to do it as much, maybe not always in a nice way, sometimes too straight forward, but still."
It is not compulsary, it is a privilige that you can help others.  
Can you be an entrepreneur and not want an exit?
"Of course. There are family companies that are centuries old in Finland. They never have exits. So yes, however, your motivation might change. At one point, you might think 'I don't want to be an entrepreneur in this particular industry, I want to have a family life, I want to do something else…etc. There are millions of reasons to sell a company, but there are also millions of reasons why not to sell a company." 
The exit is not the goal. Having a good company is the goal. It means, it's good for the customers, employees, and for the owners.
So the motivation for making an exit isn't always money?
"Well, I've just made an exit where I lost money. I'm grateful that it has ended (haha). Yes, there are different motivations."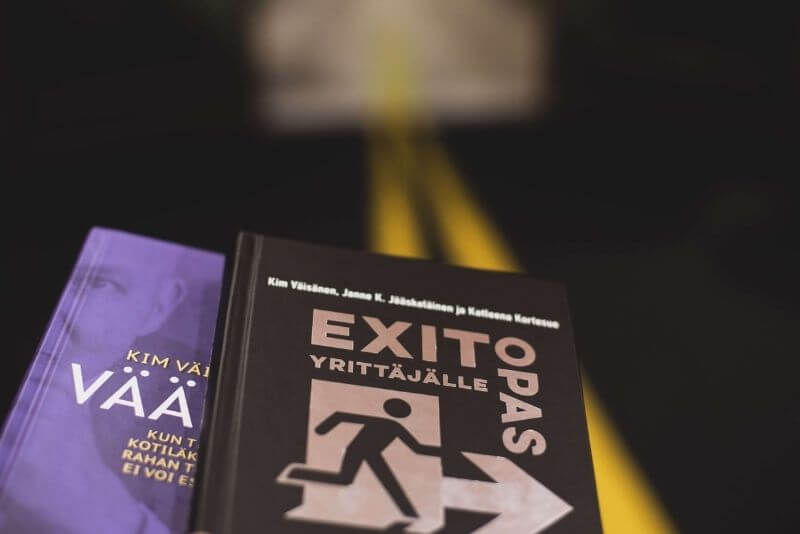 Your advice for the business owners during & post-pandemic?
"Reserve cash. That's the only thing you can do. When you have money in a til, you will be able to survive. Even when 9/11 happened, companies with a cash reserve survived. When you run out of the cash, that's the end of the line. Therefore, take good care of your cash, operational capital and so forth."
If you have known the pandemic coming 6 months ahead, what would you have done?
"Sold all of my shares to start with and I have bought others that have done great during the pandemic such as Google, Apple etc". 
What do you miss?
"I have to say, going around and travelling. Well, if you asked me 5 years from now, 'where were you in 2020?' I would know exactly what to say. I was home!"
Check out the teaser video of the hybrid event!