'We flourish when we live with a sense of meaning and purpose. We may flounder or get depressed when we lack meaning'. Victor Frankl, Austrian psychiatrist.
What is it with companies and events? Why do we, as employees, have to arrange them? Or even just attend them? Why do companies feel the need to show they value their colleagues, partners, shareholders and employees? After all, when you have a job, your goal should be to grow professionally, to share knowledge, to bring the company forward, to learn. Not to celebrate. That's not in the contract you signed! Then why all those Christmas or summer parties, the networking, incentive, shareholder or VIP events, or the award ceremonies and product launches? And do we want to spend a word on themed parties? Getting all stressed to find the right theme and then the right costume? What a strain on the organisers, dealing with complaints, last minute changes, questions, doubts! What a waste of resources and time that could have been actually used to… ehm… work?
If you have been organising an event, you surely know the amount of time it takes to get the whole thing set up: finding the right location, coming up with interesting activities, thinking about drinks and menu, making guest lists, arranging for logistics, foresee the unforeseen and then pray all goes well! Unfortunately the event itself, despite all the work, is hardly one we fondly remember.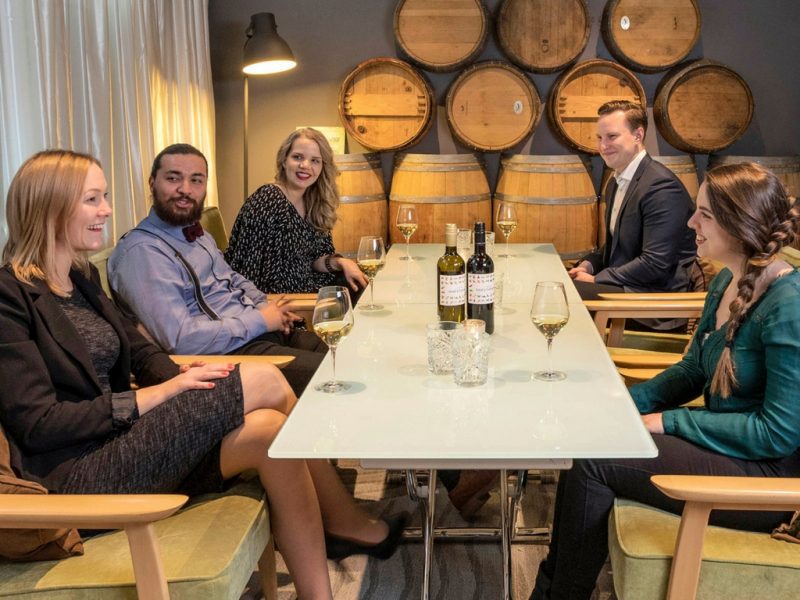 Showing appreciation towards co-workers is actually really important. People thrive on positive feedback from others because being valued helps reinforce a sense of self-worth. A corporate event is a gesture to complement the sentence 'you are doing an important job and I thank you for it'. Another reason for celebrating together with a corporate event outside the office environment is that it makes it easier for people to express themselves, to talk about dreams, motivation and needs.
Knowing that appreciation leads to great work, don't forget to organise an event for your team! Next time around, try and get some professionals on the job, leaving you or your staff able to focus on other things. HUONE has many years of experience in hospitality and their staff will listen to your needs and together you will be able to work out the perfect setting for your next event. Let HUONE take care of you and start making memories that count!
If you need help to organize or facilitate your event, contact us.