Experience all of Copenhagen in HUONE meeting rooms close to the city centre. Host your next strategy day on Amager Beach, go to the theatre for presenting your annual report or hang out at Queen Louise Bridge during your board meeting. Enjoy a team dinner in the former aeroplane hangar with 9 meters high ceiling! At our award-winning meeting and event rooms close to the city center, your team can combine an authentic Copenhagen experience with a meeting day for your team.
Within less than 15 minutes, from the centre of Copenhagen, you can get to HUONE Copenhagen where you can continue the authentic Copenhagen experience. In our 20 uniquely designed meeting and event rooms close to the city centre, you can create a meeting and event package suited for your needs and get an inspiring experience of Copenhagen city at the same time.
Innovative meeting rooms close to the city centre
'Nyhavn-room' – 12 minutes by metro from Kongens Nytorv and Nyhavn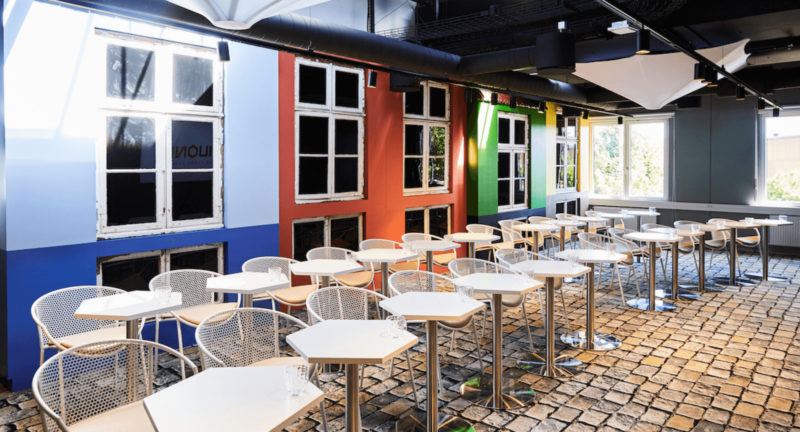 When visiting Copenhagen, Nyhavn is a must-see. In our authentic training and meeting room, Nyhavn, you never have to leave the Copenhagen classic and its unforgettable colours and atmosphere. The historic area of Copenhagen is one of the most popular sites for a reason – and is one of the origins of Copenhagen's name ('Havn' means harbour in Danish). The room can be designed and refurnished for your team's needs – and you never have to leave the Nyhavn spirit.
Read more about Nyhavn Room here
'Strand-room' – 5 minutes walk from Amager Beach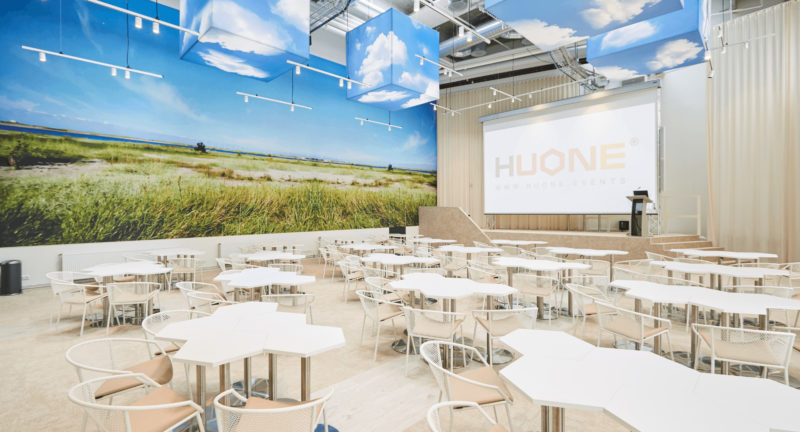 One of our most requested conference and meeting rooms is Strand. Sense the light of the ocean next door, and the warmth of beautiful light! The room is a tribute to Amager Beach without sand between your toes. It's a perfect place to launch your next product and design your upcoming strategy. The ultimate way to experience Copenhagen, a city of harbour, ocean and canals. Perhaps you would even like to take a walk on the beach after your meeting? 
Read more about Strand Room here
'Theater-room' – 15 minutes by metro from Copenhagen's theater area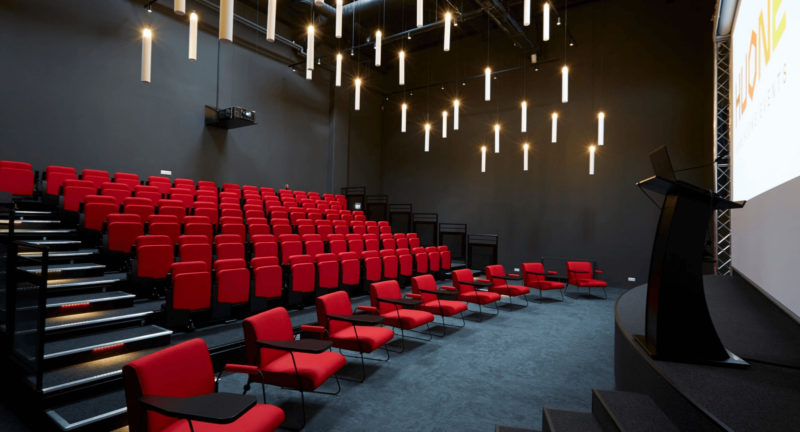 Denmark is known globally for its actors/actresses and the theatre industry. You may have heard about Mads Mikkelsen ("James Bond"), Sidse Babett ("Borgen") or Nikolaj Coster-Waldau ("Game of Thrones"). They are part of the cultural heritage we are proud of at HUONE. Therefore, we honour the theatre scene of Copenhagen in our popular room 'Theater' which is a room also popular for hosting hybrid meetings. Read about our services here and feel free to contact us to design a special event solution suited for your needs.
Read more about Theater Room here
'Bicycle-room' –  20 minutes by metro from Queen Louise Bridge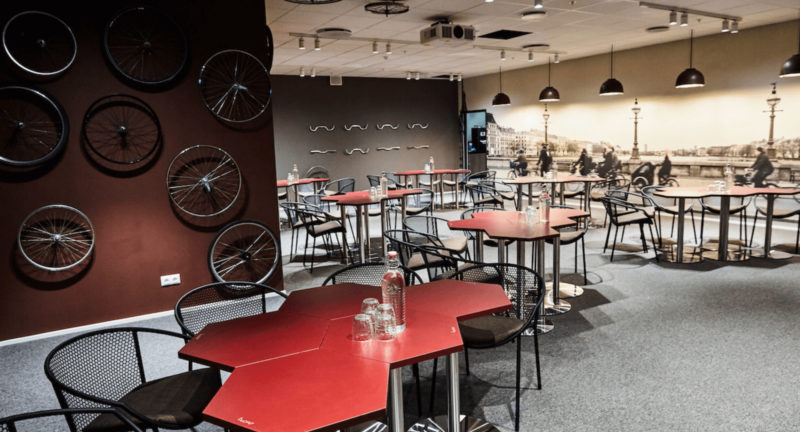 There is one must-have as a Copenhagener: a bicycle! If you want to experience authentic Copenhagen, there is no way around it. A Danish report from 2019 estimates that 1,44 million people bike through the city every year. One of the most iconic cycling routes goes through Queen Louise Bridge (as seen in the beautiful image on the wall). The room is designed alongside the interior design agency Vibeke_brinck and Studio Heima. The snapshot of Dronning Louises Bro is taken by photographer Mikkel Johnsen. As a tribute to the Copenhagen atmosphere, we also have authentic Copenhagen street lamps lighting up the room – in other words, the perfect way to experience the city during a board meeting, discussion or seminar.
Read more about Bicycle Room here
Need more inspiration to plan your next event or meeting? Please do not hesitate to reach out to our experienced event team here.