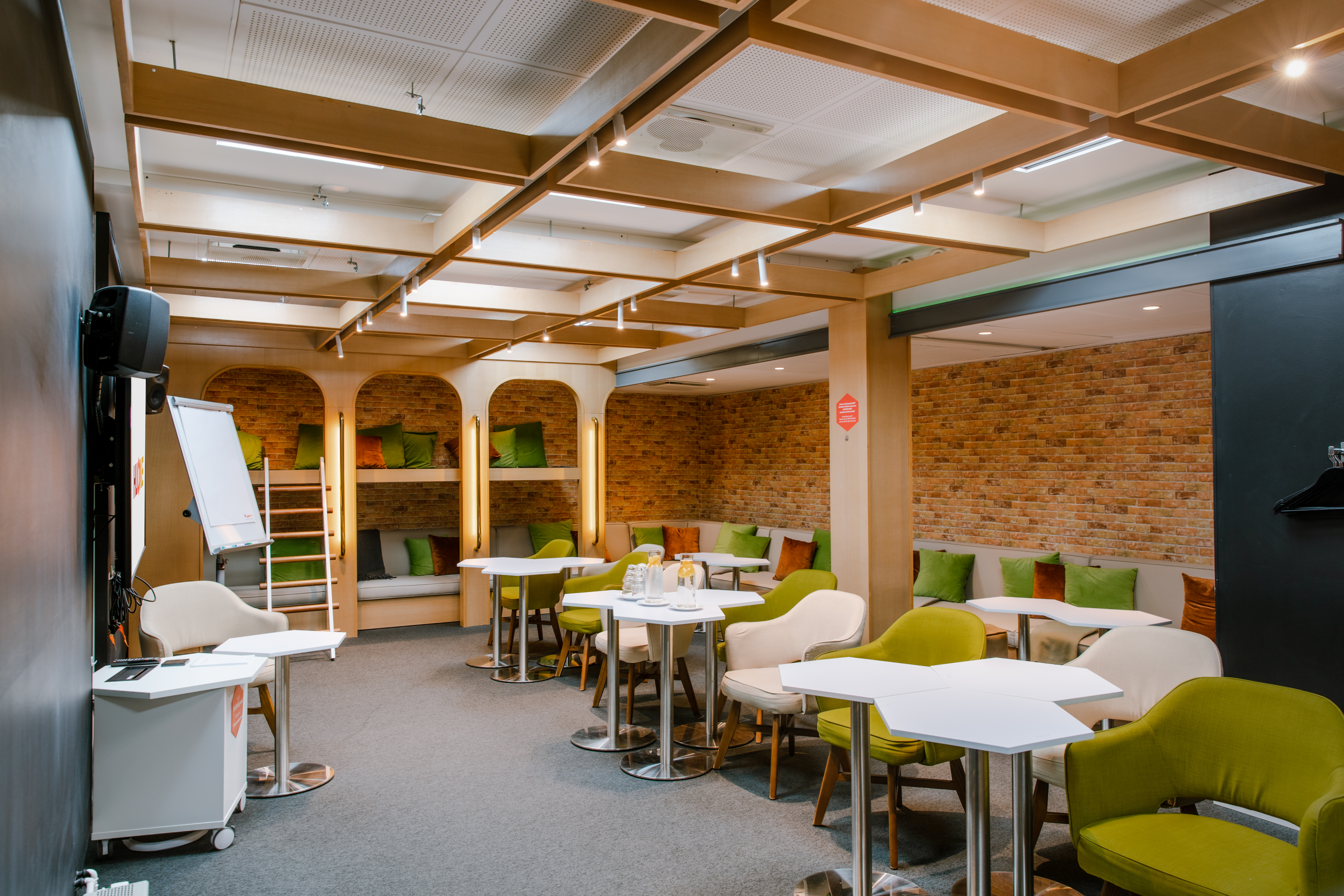 Barracks Room
Max. 25 persons
Barracks' red brick walls are reminiscent of 19th century Finland and the country's focus on utilitarian architecture. The soft wood furnishing are pure 21st century and create a timeless coziness. The bright atmosphere makes for an inspirational environment that eases any tension and lets the creativity grow. Wall-sized chalkboards make this meeting room a facilitator's fantasy, while also being suitable for external and internal trainings, workshops, or even private evening banquets or dinner parties.
Amenities
Screen, HDMI, VGA & Displayport cords
Audio system
Free Wi-Fi connection
Writing materials
Flip chart
Event Coordinator's support
Room size 57 m²
Barracks room is located underground.
Setup options
Classroom

(Max. 20 persons)

Group tables

(Max. 25 persons)

Theater

(Max. 25 persons)

Boardroom

(Max. 12 persons)

Banquet dining

(Max. 12 persons)

Dinner

(Max. 16 persons)