Celebrate the 10th Anniversary of HUONE with us! Now you can save 10% off all bookings until the end of the year, and participate in a special raffle for a night of your dreams! 
Be an early bird and save! -10% for all bookings
You will receive -10% on all reservations made for the rest of the year. You can enjoy a full-service meeting, training, workshop and much more at an exclusive price! The discount is valid for all our meeting and event packages as well as pre-booked catering excluding alcohol.*
How to proceed? – Ask for a quote! 
You can call us +358 (0) 20 78 51 440, or send email info.fi@huone.events. Remember to mention in the email the code HUONE10
You can book directly online via online reservation system or send us a chat message. If you are booking online please write the code HUONE10 to the 'Discount code'-field and the system will give you the discounted price.
Confirm your booking by 31.12.2022. The event must be organized by 23.6.2023.
*discount is offered to only products and services offered by HUONE Helsinki and does not apply to any third-party services.
*discount cannot be combined with other campaigns or discounts.
Ask for a quote and participate in a raffle!
All individuals who received an offer/request for an event at HUONE Helsinki during 4.10.2022-16.12.2022 will automatically be part of a raffle. The lucky winner will get to enjoy a night in Haltia Lake Lodge, a high-quality lodging experience. The package is for two people, and includes one night stay in the lodge with dinner and breakfast. It is valid for one year.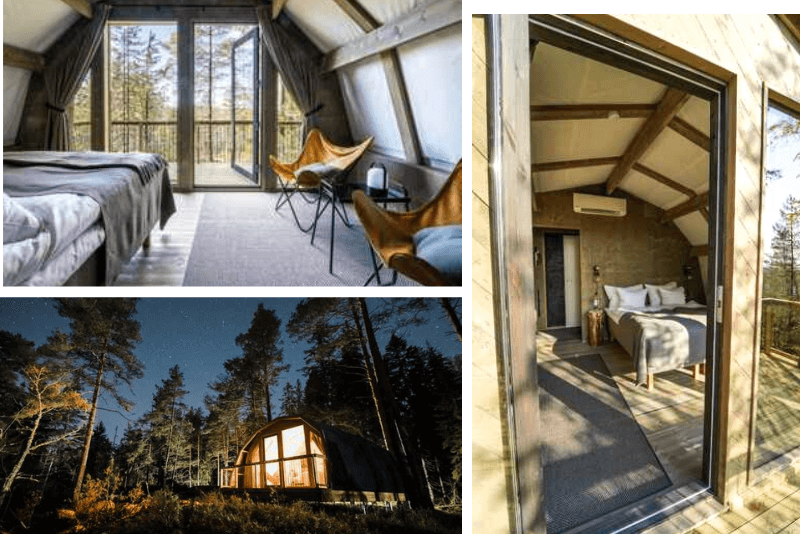 (At the heart of the Nuuksio National Park, Haltia Lake Lodge is the place to nest up in a nature boutique lodge
and enjoy the good life, right next to the Finnish Nature Center Haltia)
---
*Terms and conditions

The winner is Julia Suontamo, Sisters & Company Oy

The competition is organized by HUONE Helsinki (price 1 x overnight stay for two in Haltia Lake Lodge, with dinner and breakfast).

One can particpate in the raffle during 4.10.2022-16.12.2022. Late (or early) entries will not be considered.

The winner will be announced on 20.12.2022 on the HUONE official website. By participating, the participant understands that the announcement of the winner will be done publicly. The winner will be contacted and informed individually.

The price for the compeition cannot be redeemed in cash.

The difference in the actual package price value will not be compensated.

Personal data will be processed according to HUONE's

privacy policy

. LinkedIn, or any other social media platforms, are not sponsoring, nor part of this competition.

HUONE does not accept any liability for any damage, loss, injury, or disappointment suffered by any entrants as a result of participating in the prize draw. In all events, HUONE's entire liability is limited to the value of the prize.

HUONE shall be responsible for the lottery tax, if any, in accordance with local legislation.

Terms and conditions apply to all participants and by participating one agrees to all terms and conditions.

HUONE retains the right to amend these Terms and Conditions at any time.