Sanofi, one of the winners of HUONE Helsinki's 10th-year anniversary 'GIVE BACK' campaign, enjoyed their team day at HUONE on a sunny spring day! The day was organised with tailored team activities such as morning yoga, as well as a private meeting room for internal discussions. The day flowed naturally, and wide smiles were visible on everyone's faces!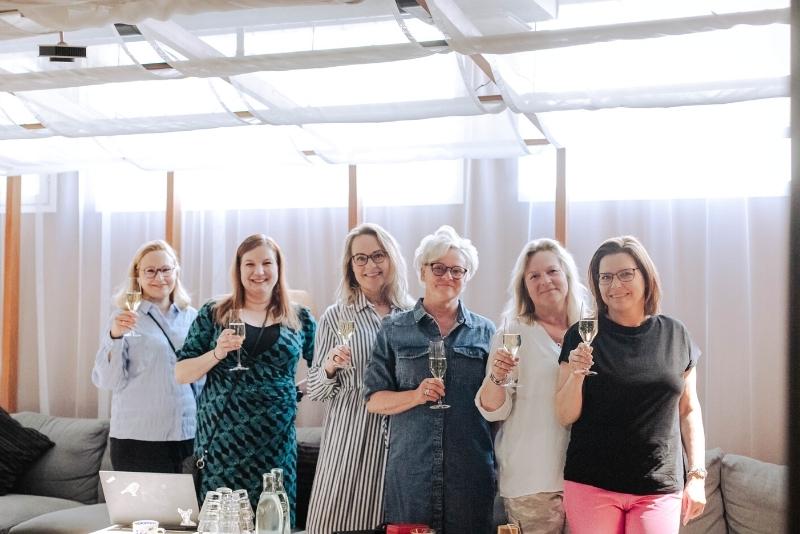 (Sanofi group for the team day!)
Why did Sanofi want a team day? 
Sanofi team wanted to get to know the team better by spending a day together, which was the main reason to take part in HUONE's campaign. With the busy daily work schedules and the remote working, it was important for them to really take time and also discuss other subjects in-person such as reforming the brand in this case.
People is an asset to any company and I am extremely happy to see team days happening face to face again. There is no better way to build trust and team spirit than taking the time together and making it count! – Laura Tomula HR Manager, HUONE Helsinki
Agenda for the team day 
Feedback from the guests of the day 
"Thank you for a well-organized day. Yoga was perfect for our coordinators. Lunch was nice and spicy!"
"Food was extremely good, inspiring spaces and nice atmosphere."
"This was an amazing day! Thank you again!"
Snapshots from Sanofi's day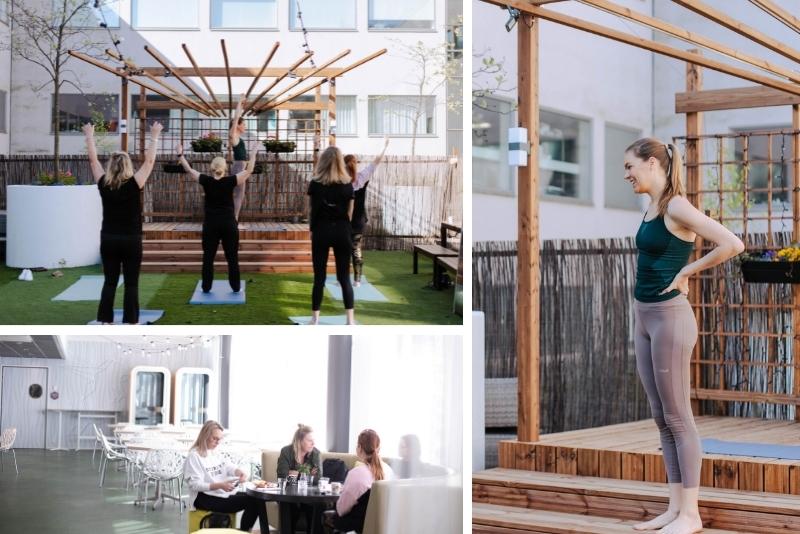 (The group enjoyed fresh and delicious breakfast, followed by an hour of refreshing yoga by VIRTA Well-Being)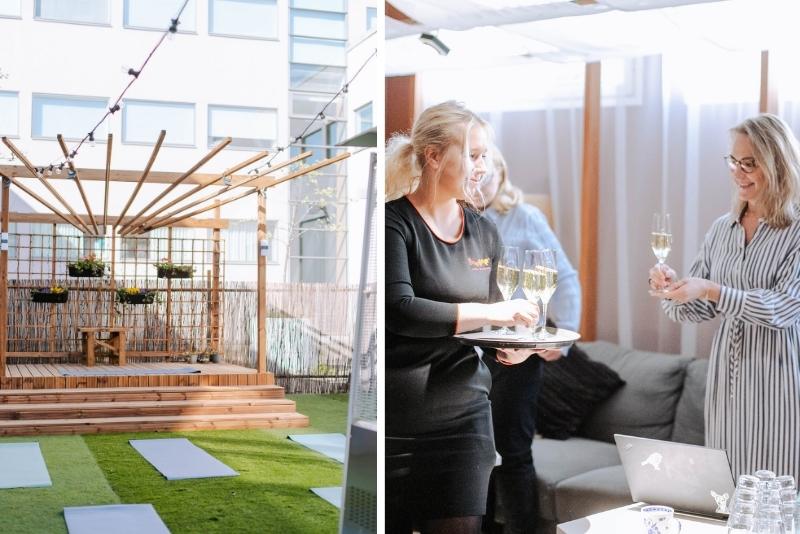 (The day kickstarted with breakfast, yoga, and a glass of bubbly to acknowledge everyone's hard work)
At HUONE, everything is organised under one roof, so you can enjoy the team day hassle-free. We plan the day with you from the start to make sure it flows seamlessly, and the goal of the day is achieved. We also have a wide range of program options from reliable HUONE partners. Contact us for more information! 😊