Next in line for People of HUONE series is…Sonny Dawoud, one of the Event Hosts at HUONE Helsinki! Sonny joined HUONE family last autumn when we saw the first glimpse of hope to the end of the long Covid-19 struggle. He's known for having his 'radar on & antenna up' for customers in-house, also for his sense of humor and musical talent! Get to know him 🙂
My role as an Event Host at HUONE basically means… I'm your "go-to" guy, in regards to making your experience at HUONE most enjoyable. I prepare the meeting rooms and brew the coffee in the morning and set up your lunch, I'll help you with your computer and I'll serve you your sparkling wines. My job is to make the experience as smooth as possible and to go that extra mile to make it happen. 
I'm your "go-to" guy 
My workday starts early and I open everything up. I read through the day's happenings and finalize the preparation of everything. I check with the chefs and the Event Coordinator that we are all on the same page about the day's events. The best part of my workday is … when I see the guests have settled in the house, start letting loose and chit-chatting, and just really taking in the HUONE experience.   
The most unusual thing about HUONE is… almost every aspect of it, I'd say. From the lively decor to the professional staff and the well-designed HUONE experience. Every possible step of every kind of business event has been thoroughly thought out. You can't really find anything like it. 
If I were to design a room for the next HUONE unit, it would be … a Music room. When you have a full-day meeting and many items to go through, it's very helpful to take a proper break and let your brain go somewhere else for a while. So I think a Music room would be cool; a couple of platinum albums on the wall, maybe a painting of Jimi Hendrix or Bob Dylan. Electronic drums and a piano in the corner so you can try them out for five minutes and then get some more coffee and maybe a snack and then get back to your agenda with a refreshed mind.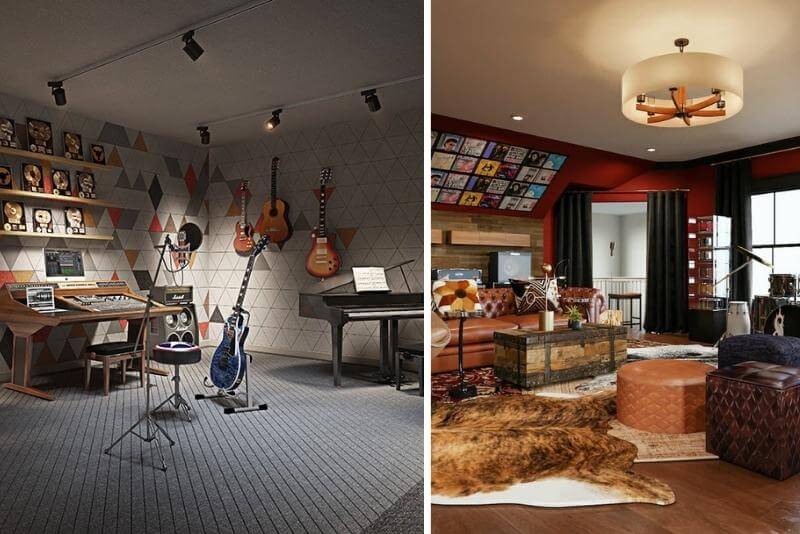 (ref. image: source*)
Working at HUONE has been…. something very different! Working together is way next level here than in any other places I've worked in. All the way from the higher-up management to the "footsoldiers" it's all a team thing, the comradery is really unmatched.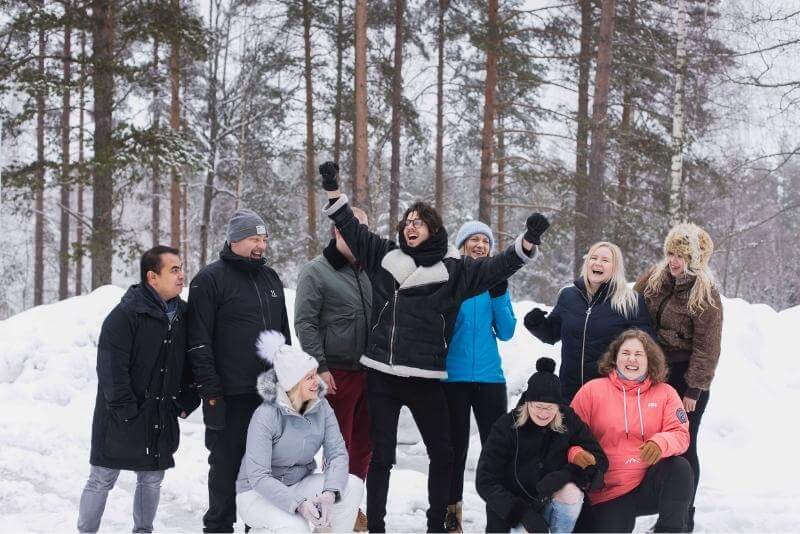 (HUONE Helsinki's team day Feb. 2022) 
My secret talent or skill is… Music. I've played guitar since I was about 11 years old. I have been in loads of bands and played live all over Finland. Recorded a bunch also.  
pssst…
(You might be able to hear Sonny in the summer of 2022 at HUONE 😎 Make sure to check our summer package out!) 
Based on my experience working at HUONE Helsinki, a tip for a better meeting experience is …
to include in-room servings. I understand that if you have a breakfast and lunch scheduled, it might seem excessive to have something again in the room, but for example having a cooler of smoothies in the room could really enhance the ability to focus on the meeting. Plus, then you wouldn't have to leave the meeting in the middle of it. And its better to have them there just in case, we naturally wouldnt charge if theyre untouched. 
Festival-Themed Company Summer Party 2022
* image source 1, source 2