Team day package
Organise a productive and memorable team day at HUONE hassle-free. Combine a basic package with an add-on program all in one place!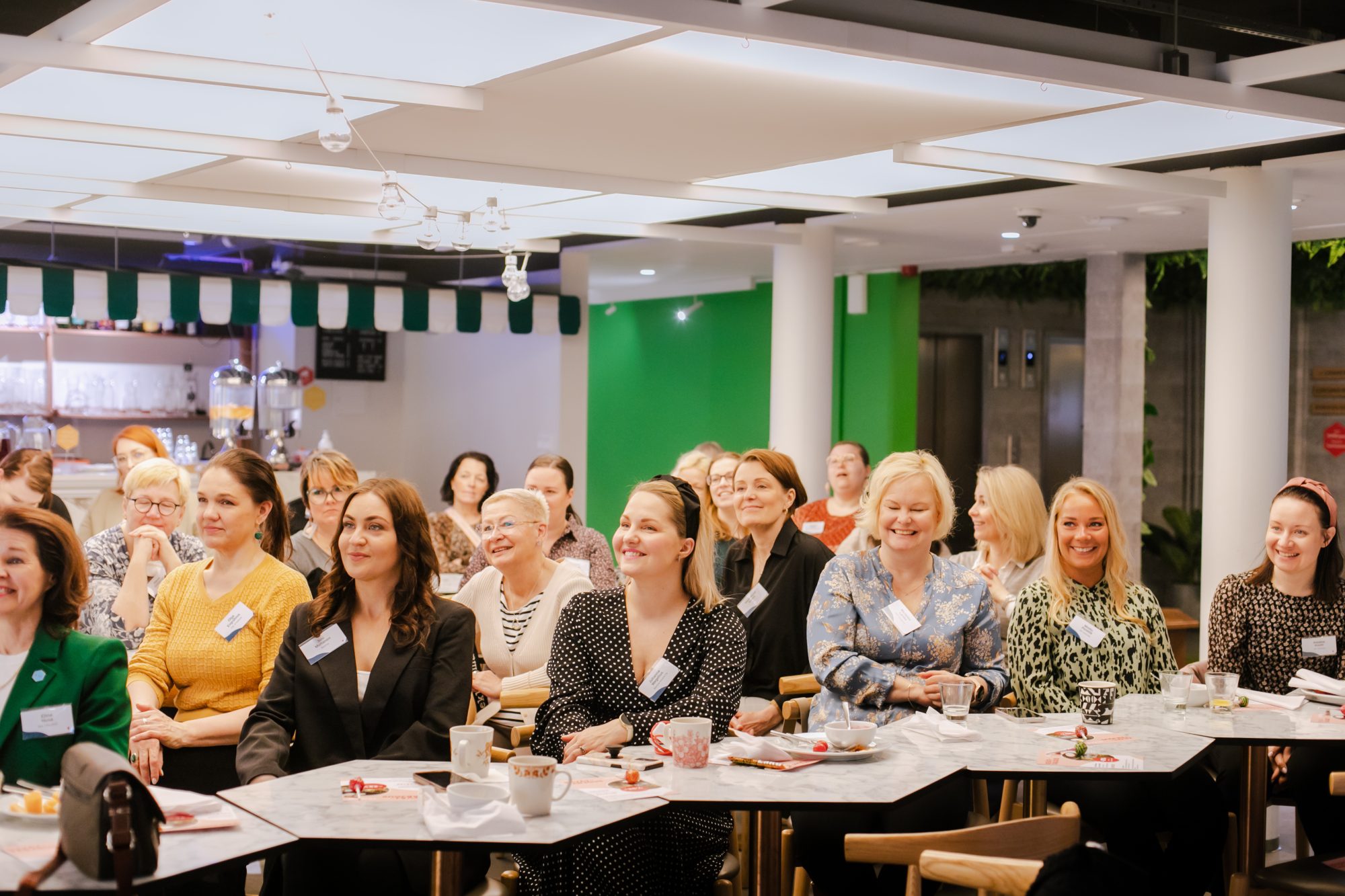 Basic Package includes
Private meeting room  for your group for a full day 
Delicious Lunch – all our servings are prepared freshly in-house
Personal event coordinator – HUONE's event coordinator will ensure all details are considered
HUONE 5-star on-site service 
*The Any additional services or products (e.g. tapas, afternoon snacks, program activities, etc) can be added to the offer according to your wishes.
Starting from 68€/person (+vat)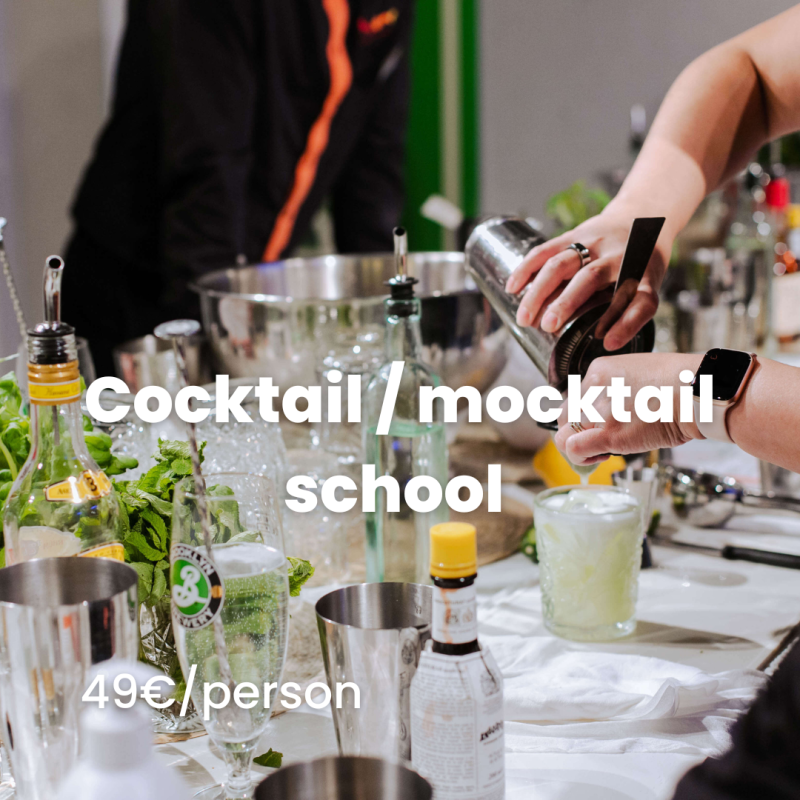 Looking for a fun and interactive way to spice up your team day? Look no further than our Cocktail School! Classic cocktails and HUONE signature drink included.
49€/person 
Duration: 1,5-2h
*Minimum spending 500€
**Including 2 drinks/person. Everything can be made non-alcoholic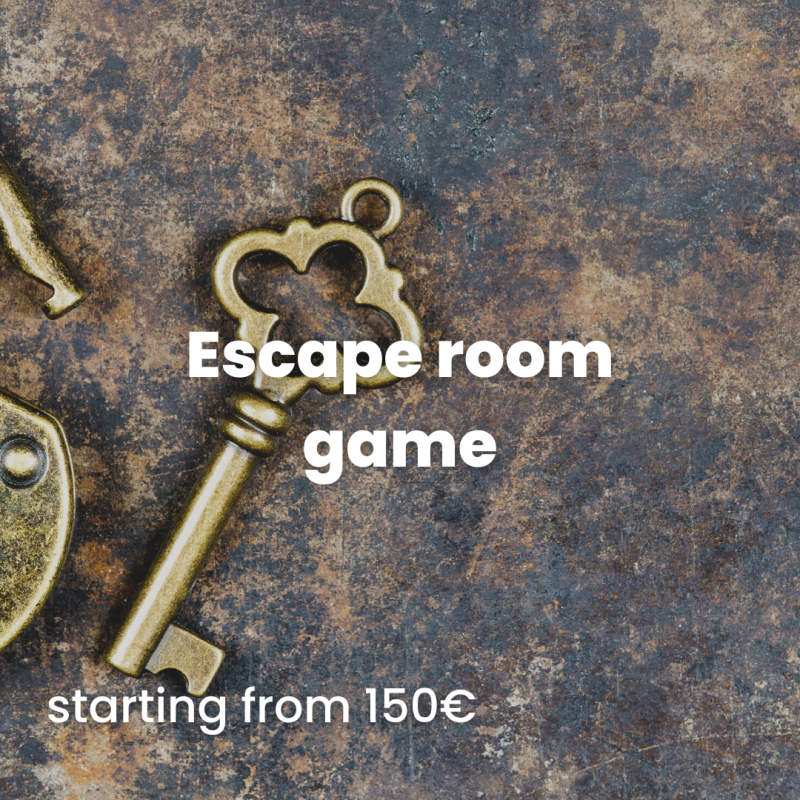 Enjoy an exciting escape room experience at HUONE.
This mobile escape room is a perfect addition as a team-building activity for your team day. The set up will create a captivating atmosphere with themed instructions & sounds, hints, and interactive missions. One game will take 60-90 minutes. Provided by Cryptic Cargo. HUONE will set up the game, and you we can also order an instructor from Cryptic Cargo to help!
A set starting at 150€ (for 2-7 persons, you can order several identical game sets up to 70 people)
Duration: 1,5h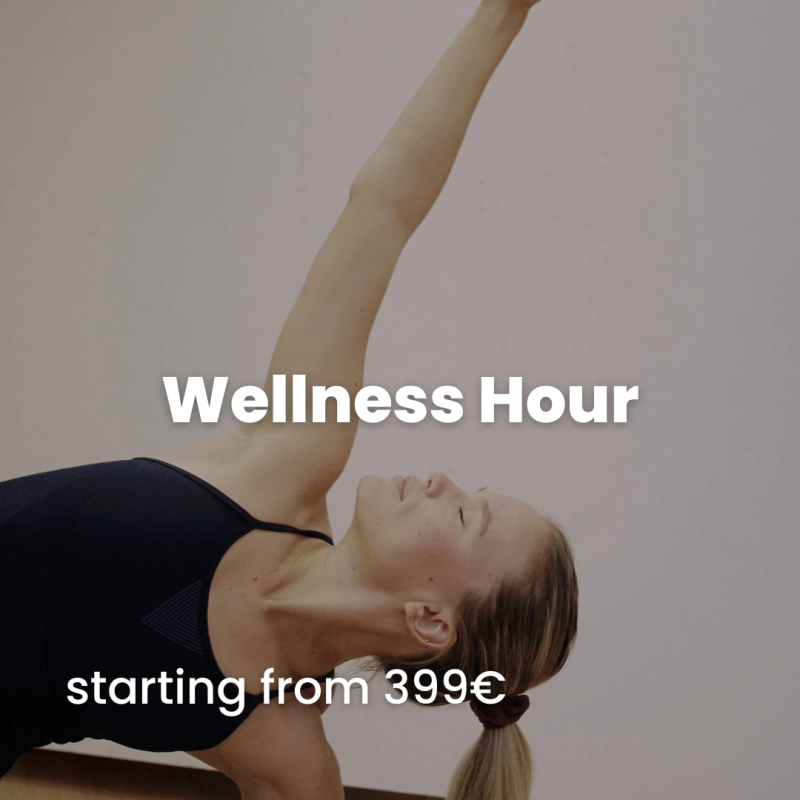 Guided yoga or pilates
Modern working demands a lot from the body and mind. Sitting work stiffens the body and causes numerous imbalances. Give the body the movement it needs and give the mind a break from the hustle. Calm your nervous system and balance your body with yoga. Or choose Pilates if you feel that back pain is bothering you or you need support for small muscles.
You could either start the day with gentle yoga & pilates or end the day with a session. The service provided by the partner
VIRTA Well-being.
Starting from 399€ 
Duration: 1h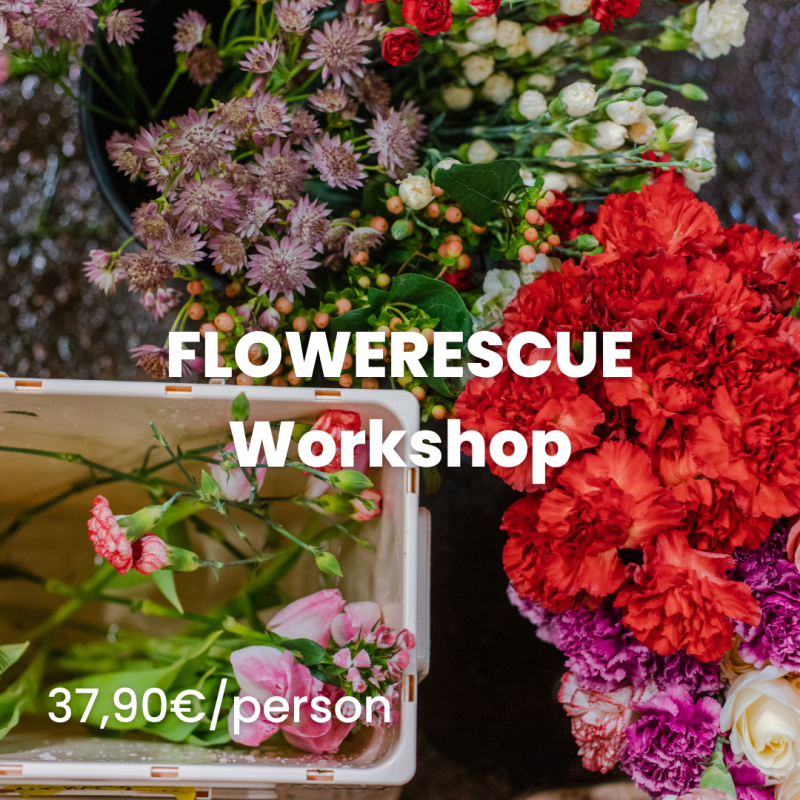 FLOWERESCUE Workshop
Spend quality time with colleagues/friends, surrounded by flowers
Dive into the rescue flowers – learn a bit about flower identification and care
Learn to make flower bouquets – each attendee will get to make 2-3 bouquets
Do good – each person gets to take one bouquet home, and the rest will be donated to residents at a local elder care home
Get enlightened about some of the sustainability challenges in the global floral industry.
The bouquets will go to one of 23 elder care homes or charity partners in the Helsinki capital region. Best for 5-10 people, suitable for up to 20. Provided by the partner Flowerescue.
37,90 €/Person
Duration: 1,5h
*Minimum spending 189,50 €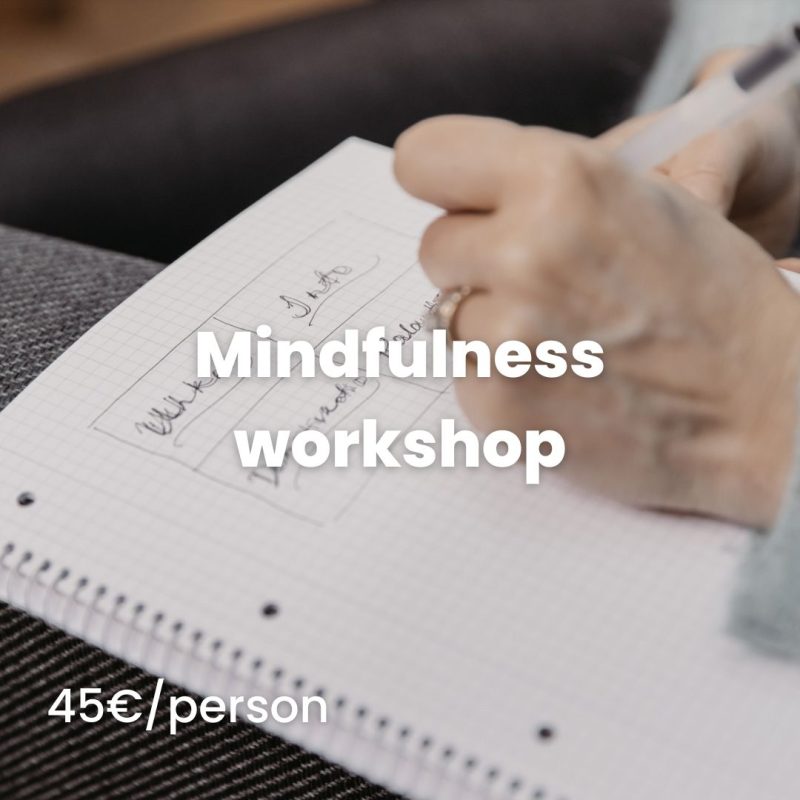 Workshop provided by
Andas.
Managing your own mind is an almost essential skill in working life today. Self-management and conscious presence reduce stress, improve concentration and promote recovery. Examples of workshop themes:
Mastering the game fields of the mind – how do we minimize stress and build a successful team?
Motivation and hope – How to maintain drive, energy and trust in your team even in difficult times?
Recovery and resilience– How do I take care of myself and others?
45€/person 
Duration: 30-60min
*Minimum 8 participants
Example Agenda for a Team Day at HUONE 
12:00 Welcome & Chef's fresh lunch
12:45 Settling in one of HUONE's inspiring rooms
13:00 Workshop 1
13:45 Coffee break with freshly cut fruits 
14:00 Workshop Part 2
15:15 Wrap-up & summary of the day
16:00 A private cocktail school with a Tapas Menu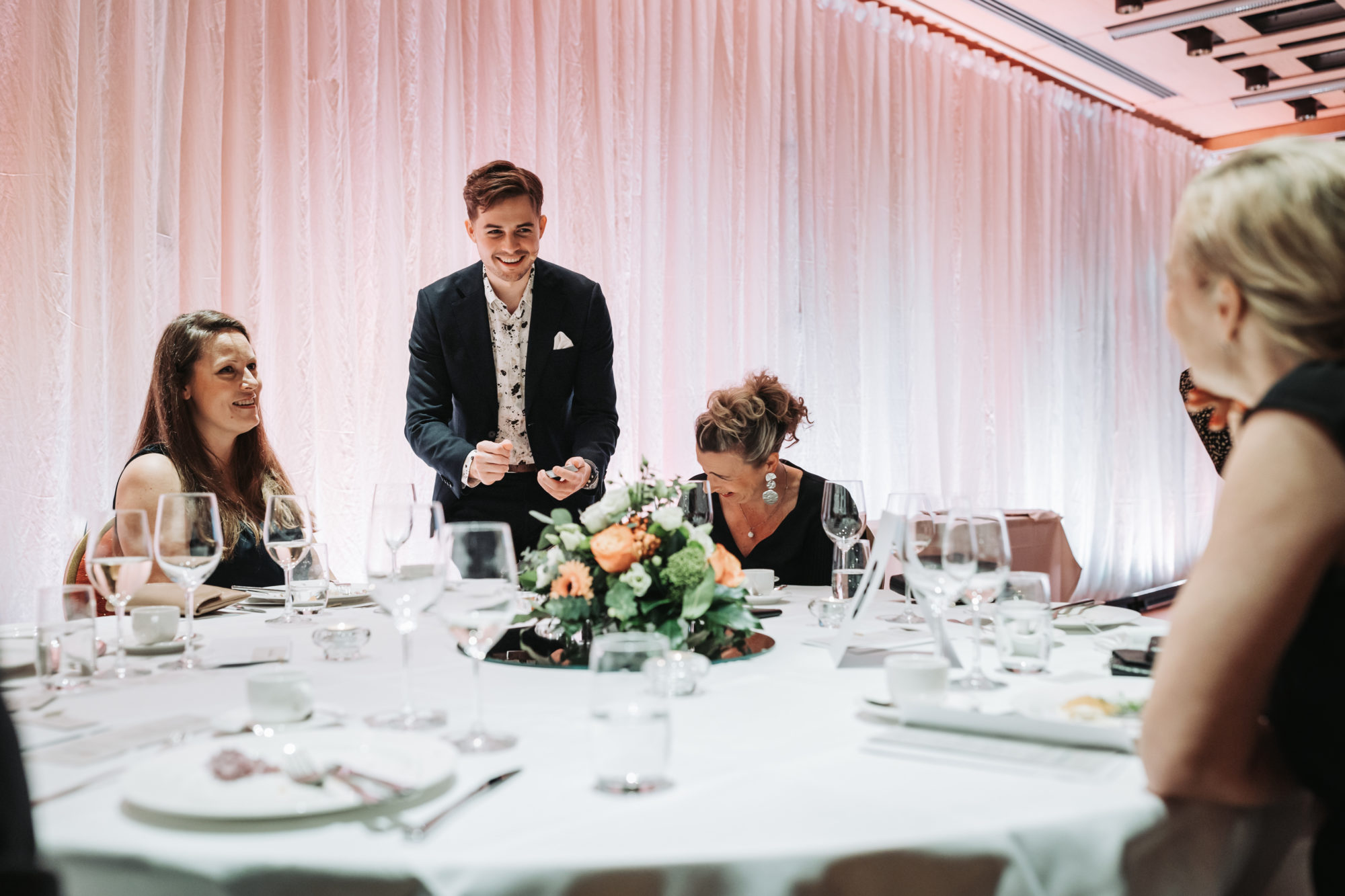 Customer Cases
Read about productive team days that happened at HUONE! Example agendas are included.
Planning your team day?
Contact us by
calling +358 (0) 20 78 51 440 or
send an e-mail to info.fi@huone.events or
fill out a contact form below. We will send you a tailor-made offer for you 😉