No boss wants their  'team day' to be an event their employees dread. Team days happen often in HUONE, and 'Do you have any ideas or suggestions for a team day activity?' is the question we get A LOT. So! We share with you here how you can not only activate, and boosts that team spirit, but also have fun together. All in Helsinki!
Activities to get your heart-rate up
The team day often means getting out of your office and away from your desk. This is simply because of the benefits of doing something active outside. Spending more than just 15mins outside will not only lower our stress levels but also boosts our productivity and focus!
Bubble Ball Football
You might have seen it around in the parks, or fields. Can be played in teams of four or five. But you will definitely need a substitute for everyone. Laughter and fun guaranteed. Tested by HUONE Team ourselves, and one warning we could give is…it might get competitive. Check it out Here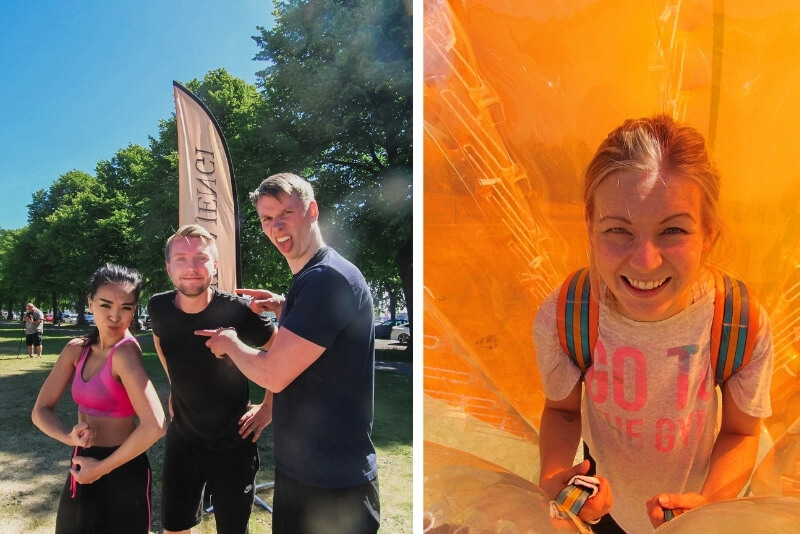 (HUONE Helsinki enjoying the day out with the bubble ball (it got very competitive though..))
Yoga
Mindfulness has been highlighted even more since the pandemic. How about starting the team day with 50minutes of light yoga before heading out for a nice dinner? Does yoga sound intimidating for some? Don't worry! From HUONE's experience, it is a very flexible activity as the level of the session can be adjusted for the audience. Easily made for beginners (also men!) and also can be fun! (how about a bubbly Yoga? 🥂)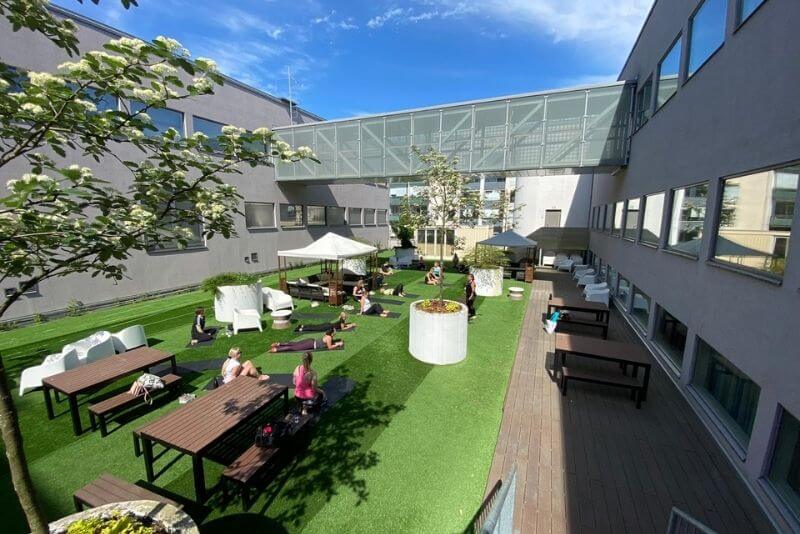 (Customers enjoying yoga in HUONE Jätkäsaari summer terrace)
Dance Time!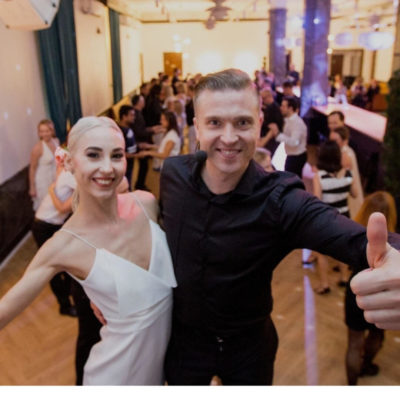 Fun guaranteed with this one too. You might worry that not everyone loves dancing or not everyone can dance. However, it DOES NOT MATTER, dance brings all! It can be a very easy one-hour basic dance class (e.g. Salsa  Basics Steps), which can be hosted by friendly, professional dance teachers. It's an active and fun activity that is great for everyone's self-esteem and a massive mood booster! The class will be done by our partner Helsinki Salsa Academy
---
Activities to enjoy the summer
Team days often happen during the spring or summer. Here are few ideas to fully take advantage of the beautiful season!
Team Day at Sea
What's better than enjoying a summer day out in the sea. Let's forget about bringing your team to mundane venues or restaurants. From our experience, this activity often boost employees' attendance! And it's going to leave a lasting impression on your colleagues, employees, and customers. You can either start with an official part in HUONE and continue the afternoon on a boat or start with sailing and come back to enjoy a delicious dinner in HUONE! The sailing is organized by our partner aQuablue.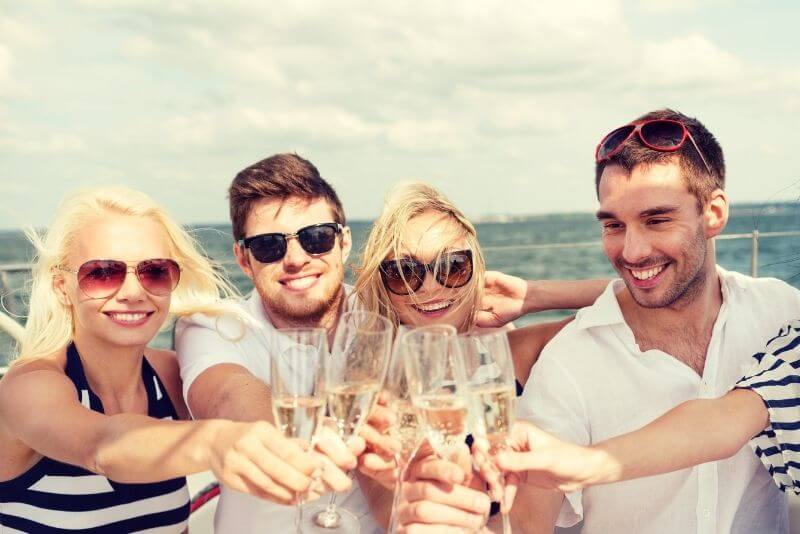 Summer BBQ
Isn't barbecue the first sign of summer for you? Everyone knows the smell of a charcoal grill on a warm summer day! Just writing this makes my mouth water 😋  If you have a big garden with a grill, it's an opportunity for you. And yes, it is okay to invite your colleagues to your home. Also tested by HUONE Helsinki Team, and it works better than any team-building exercises you might read about in HR blogs. It creates an intimate 'house-party' atmosphere and makes everyone truly part of a team!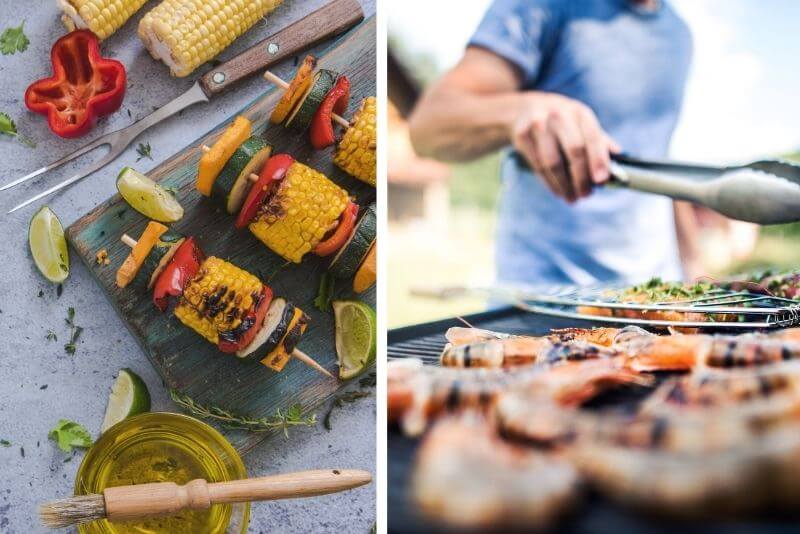 Activities everyone loves and easy
Sometimes it's hard to find THE activity everyone loves, within the budget, and it's bookable on the day you want. So, there are also possibilities which can be organised at HUONE, so, no need to move around. Easy-breezy activities, that can be incorporated with dinner or lunch.
Cocktail School – Team Mixology Competition
Cocktail school is one of the most favoured activities by many. You will start by learning/creating classic cocktails interactively (a very fun experience for those watching as well!) and after that, you can get creative and create your own unique cocktails. How about a team mixology competition? Divide the group into two teams with their own mixing station, create something special, and present your new creation to the Head Mixologist(or the boss). You can be judged by the story behind the drink, presentation, and taste!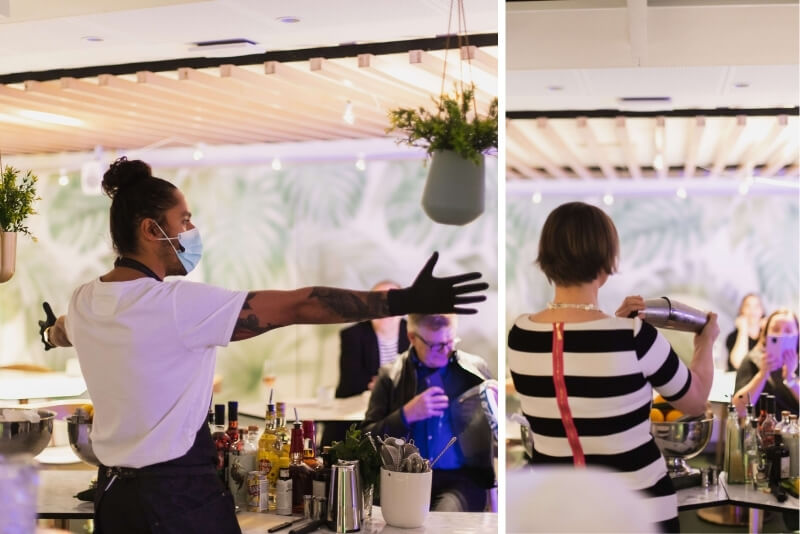 (Our customer enjoying the cocktail school at HUONE Kamppi Garden Dining hall during the Pikkujoulu 2020)
Beer and Whiskey Tasting
Calling all the beer and whiskey lovers! Let's make up for the lost time! This is a great add-on program, which can be done after a meal or accompanied by little snacks. The host will lead you through the specially curated selection of whiskies or beers. While enjoying them with your nose and palette, you will also have some fun and learning about each whisky or beer along the way. The session will be hosted by our partner Barley&Bait.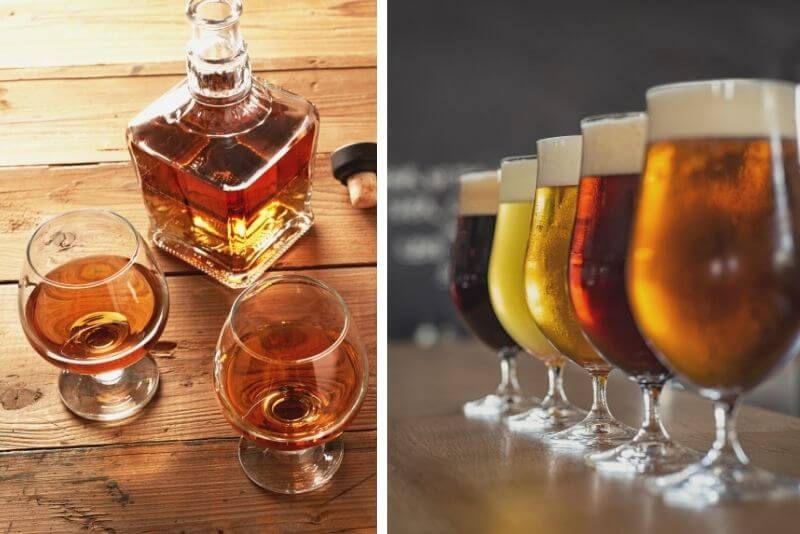 Activities indoors
Murder mystery
Does your team love solving problems? Then this is the perfect activity for you! Everyone will get their own character and start solving a murder! All characters will have their own storylines and aspirations, fun is guaranteed and you cannot avoid some back-stabling, conspiracy and rumours. Tested in HUONE by our clients and everyone has loved it! This program is hosted by our partner Tuoni (10-60pax/starting from 50€ per person)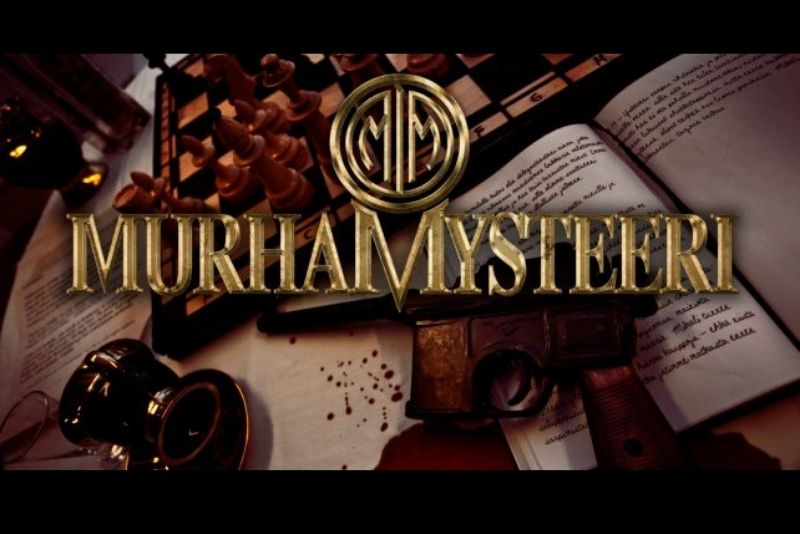 Planning a Team Day?
Contact us by calling
+358 (0) 20 78 51 440
or send an e-mail to
info.fi@huone.events
! We will send you a tailor-made offer for you 😉
Package Price Example
Full-day meeting package with HUONE 81 €/person + vat
Meeting room for 8 hours (incl. AV equipment and meeting supplies)
Coffee and tea all-day
Delicious breakfast
Our chef's lunch
Afternoon snacks of your choice
Combine your day with an activity! For instance: 
Cocktail-school starting from 45€/person + alv
Murder mystery starting from 50€ /person + alv
4 reasons why you shouldn't skip the company Christmas party 2021