Without a doubt, the meeting industry is suffering from this pandemic, and HUONE is no exception. However, we always had our doors open, and our ears wide open. As we started implementing very extensive operational safety measures, we were curious about how HUONE experience would be affected by it. So we asked and asked. Today we share with you a few. Here we go.
Attendo, Management team meeting, June 2020
We first met "live" since March and while it was wonderful to see everyone, there was a bit of regarding the arrangements during the Corona-time. This is why it was amazing how well everything was organized: safety distancing was taken into account, the temperature was measured at the door, hand hygiene reminded of, etc. On a sunny day, we got to enjoy the charming terrace where we had lunch. Overall the day was very successful and we enjoyed our stay in HUONE, as well as achieved a lot after a long period of remote work! Thank you, Evon and HUONE, you rock!
AITO, Team Dinner, August 2020
All in all, the AITO event went really well, people were happy, enjoyed the venue, a lot of people had never been in HUONE before, so it was a nice surprise. The staff were superb, warm atmosphere and made it all seem as if the world was in a lovely "normal" state. It gave people a chance to gather and forget about the problems the world is experiencing now. This was done in a manner that did not, however, breach advice given by the government.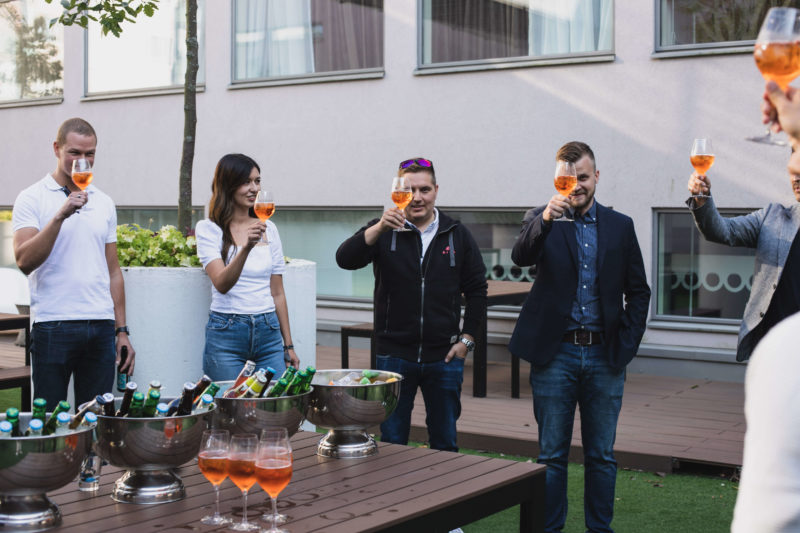 Team Workshop, August 2020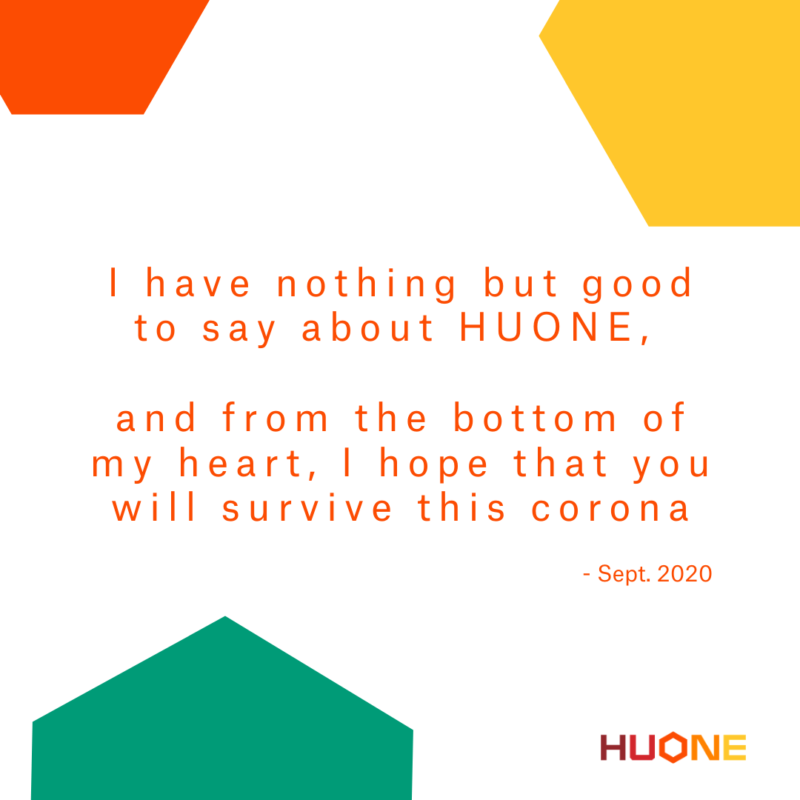 We got really good feedback from the participants, everyone was really happy! They felt that the whole experience had been really thought through – both in serving and in a sense of security. Only positive. Thanks for the great arrangements, we will be happy to come again!
Team Meeting, August 2020
The space worked just fine, the food was good and the corona arrangements worked really well. We will come again!
Kick-off, August 2020
Space worked very well, good food, corona safety measurements also worked nicely.
Meeting, August 2020
We were very happy, #safermeetings concept works well. We will definitely come again.
Kick-off, August 2020
Space worked really well, the food worked well, the corona arrangements worked really great. Coming again in January!
Hybrid meeting, September 2020
We were extremely happy with the pro-hybrid meeting organized in Magic room. Everything worked like a dream! Participants on-site and off-site were happy with both content and execution. We booked the next event straight away. Thank you HUONE!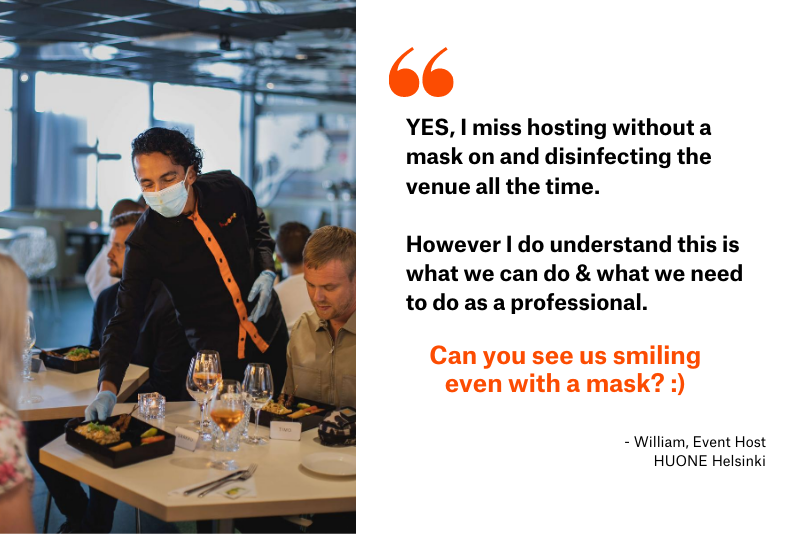 (Image: Loistava, HUONE Jätkäsaari, Aug. 2020)