Last week, an inspiration day "HUONE & Friends: No more boring Meetings" took place at HUONE Copenhagen, Copenhagen's most creative meeting and event venue. With a line-up of strong thought leaders and a seamless execution from the HUONE team, the event was filled with such excitement and laughter, that it was hailed as an eye-opener for many! Check it out! 🙂  
Since the grand opening in September 2019, HUONE Copenhagen was well on its way to becoming a new 'business hub of Copenhagen' (from an old airplane hanger). Due to the pandemic past two years, its journey has been a steep uphill. However, with the removal of ALL COVID-19 restrictions on meetings and events, HUONE Copenhagen is ready to re-ring the opening bell! HUONE & Friends event was a way to gather industry leaders, share insights, and new ways of business meetings and events. 
Evon Blomstedt, "HUONE Copenhagen is our proudest HUONE unit. It is the essence of our experience of hosting almost 20k meetings"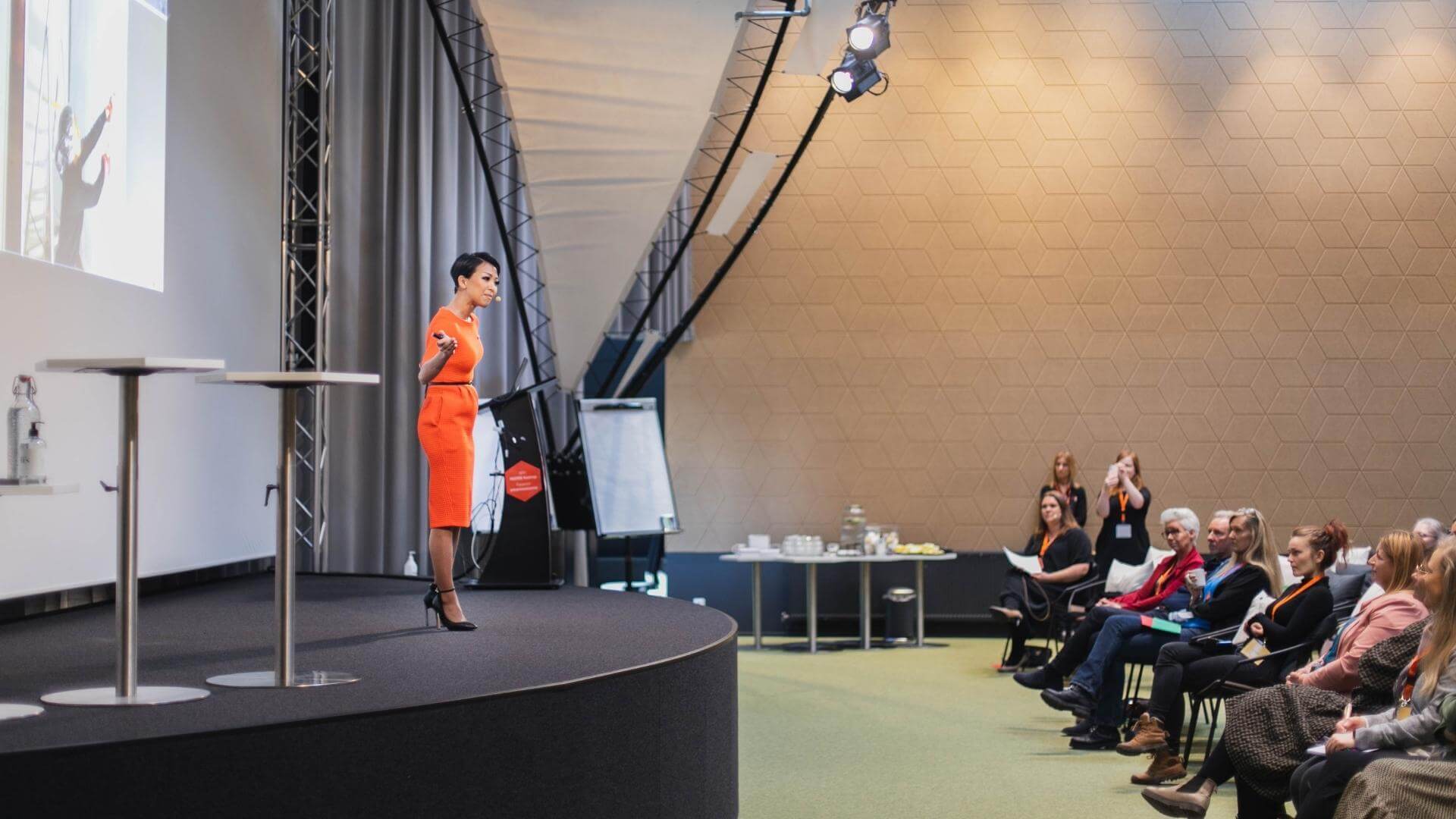 Evon Blomstedt, the founder, and CEO of HUONE stood in front of the crowd in the Festival Room for the first time in over 2 years. She shared her captivating journey of becoming an entrepreneur, how the idea of HUONE evolved, the challenge of fighting COVID-19, as well as her recent personal fight with breast cancer. She also spoke about 4 trends in the future of Work, such as the hybrid working environment, which affects how one should think about business meetings and events as a whole. She suggests there will be more focus on building trust and culture, a shift from content to experience and purpose, and of course, sustainability aspects. 
"Meetings used to be boring. And we knew there has to be something different, something better. We don't believe in one-size-fits-all standard meeting rooms, and everything about the meeting experience must be purposeful and thought through. HUONE provides an all-in-one, unique solution for all businesses….You cannot imagine how happy I was to open HUONE Copenhagen, the number one meeting city in Nordics, and in the country of The Little Mermaid!"  – Evon Blomstedt 
---
Bastian Overgaard "a meeting without silence is like a typewriter without a space bar"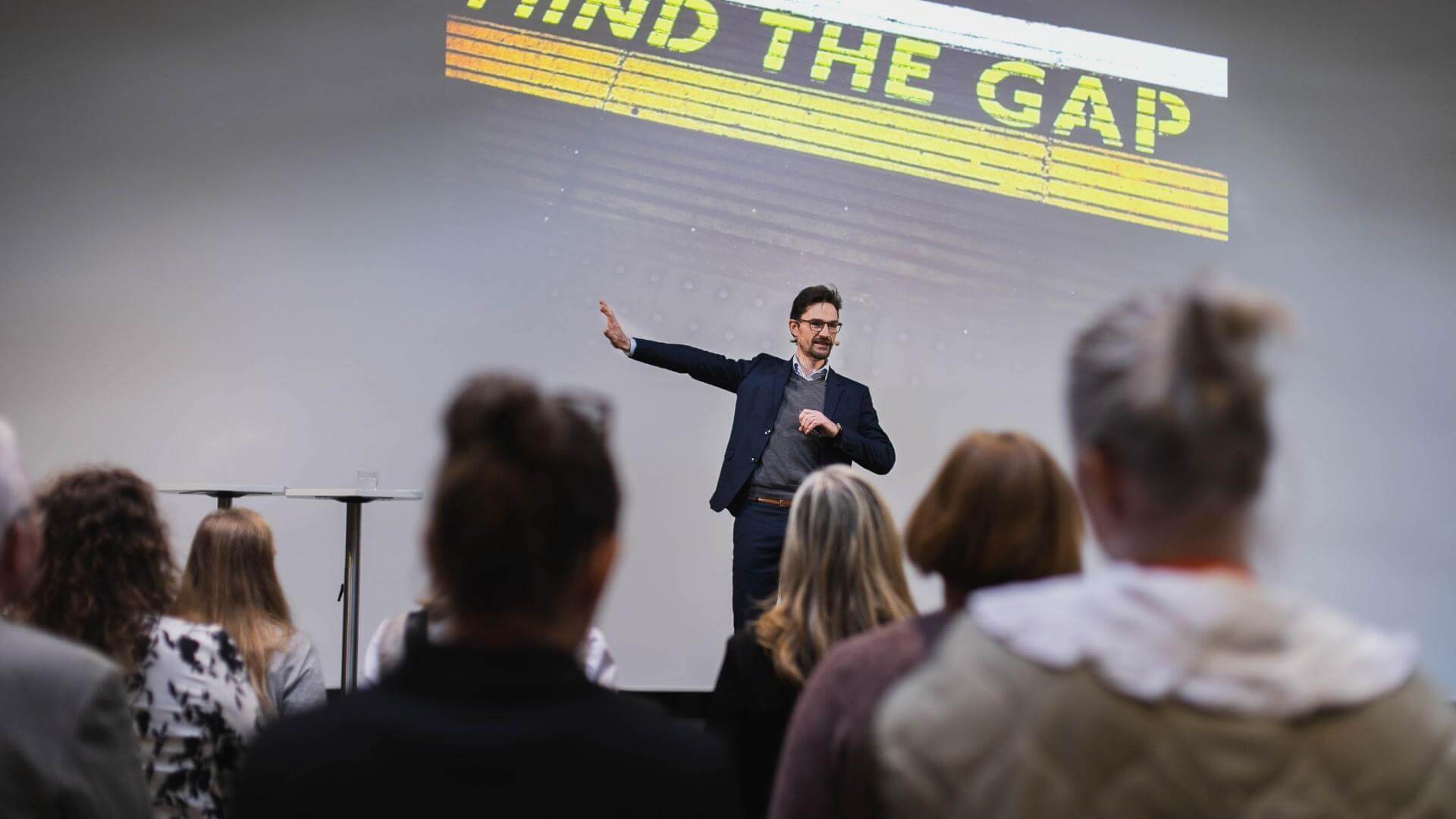 Bastian Overgaard is an expert in silence. He shared his groundbreaking theory of the importance of "silence" in management, which has been praised as "an important kick in the world that's filled with noise, where everything is going fast." He talked about the concept of 'silence Co-Creation and how the technique creates better and more effective meetings. Check out our recent interview piece with Bastian, and his book "At mødes i stilhed" (in Danish)
"A lot of meetings are filled with 'words.' We don't give our brain the time to reflect and just think. When the silence is co-created (which means it's facilitated within a timeframe, everyone is committed and respects the silence),  it creates psychological safety, which will raise the collective intelligence. In other words, in the silence, everyone is heard." – Bastian Overgaard
---
Chris MacDonald "How do teams perform best? By feeling 'well' individually and together."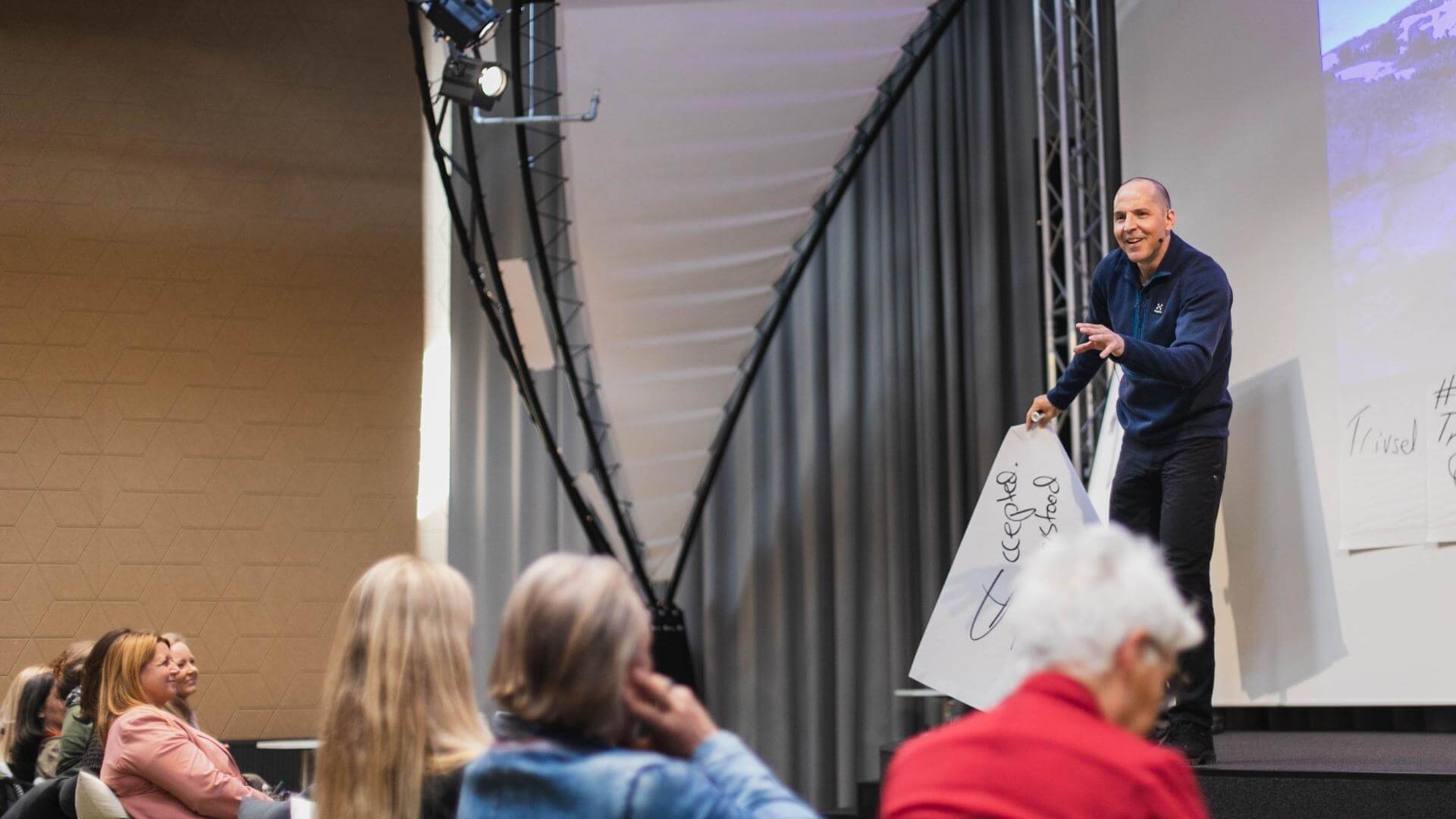 Chris MacDonald is a researcher and very sought-after keynote speaker. He works with connections between relations, physical health, and well-being. Chris took the audience on a journey into some of his most important findings in terms of performance and well-being. 
The talk revolved around the following question and the answer; "how do teams perform best? by 'feeling well' individually and together."  As leaders, one should always consider PURPOSE as a non-negotiable factor for a team and as an individual. We work best at places where we feel well. That is as simple as that. We can be diligent and efficient workers, and in good physical shape, but still, only feel moderately well despite all the efforts. Factors such as exercise and nutrition, of course, play a big part in our efficiency as a person and as co-workers and businesses, but 'well-being('trivsel' in Danish)' is the ultimate factor that makes a difference. He also presents other factors that are important to achieve 'well-being' and efficiency, such as high motivation. 
"No. 1 element when wanting to achieve well-being ('trivsel' in Danish), is to feel safe ('tryg' in Danish). It covers not only physical safety but also involves our relations and our surroundings. Regardless of the number of nice perks at a workplace, conditions, and other things, 'safety ('tryghed')' is non-negotiable when wanting to achieve one's 'well-being ('trivsel')'." – Chris MacDonald
---
Inspirations for creative programs added more excitement!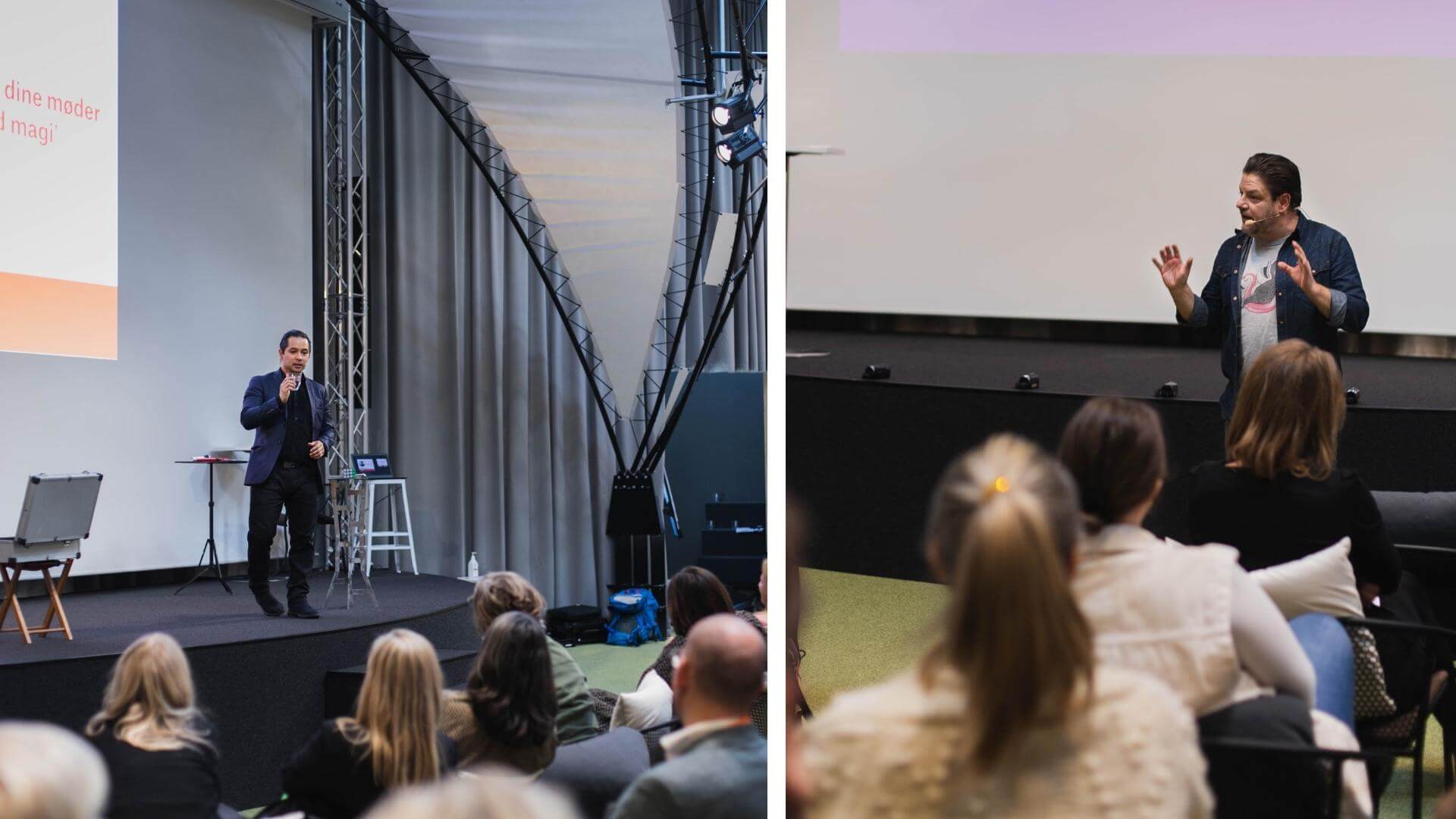 (left: Sunny Cagara,  right: Himmelstrup Events)
Sunny Cagara, one of Denmark's best magicians and one of HUONE Copenhagen's valuable partners, was acting as an ambassador for creativity, and inspiration with his visual mind reading and humor.  "Upgrade your meetings with magic" – Sunny  
Himmelstrup Events led the participants into the world of 'filmteambuilding.' The participants of the event were divided into 8 groups, given a camera, and created a short 30-second video with the slogan 'No more boring meetings,' At the end of the day, all participants gathered and reviewed the result together, which was definitely the highlight of the day! It showed how the film medium can be used to not only engage and motivate participants, and also as a useful tool for creating lasting meeting experiences.
Louise Adolph, "It's a day of inspiration, and a reminder of why we meet physically"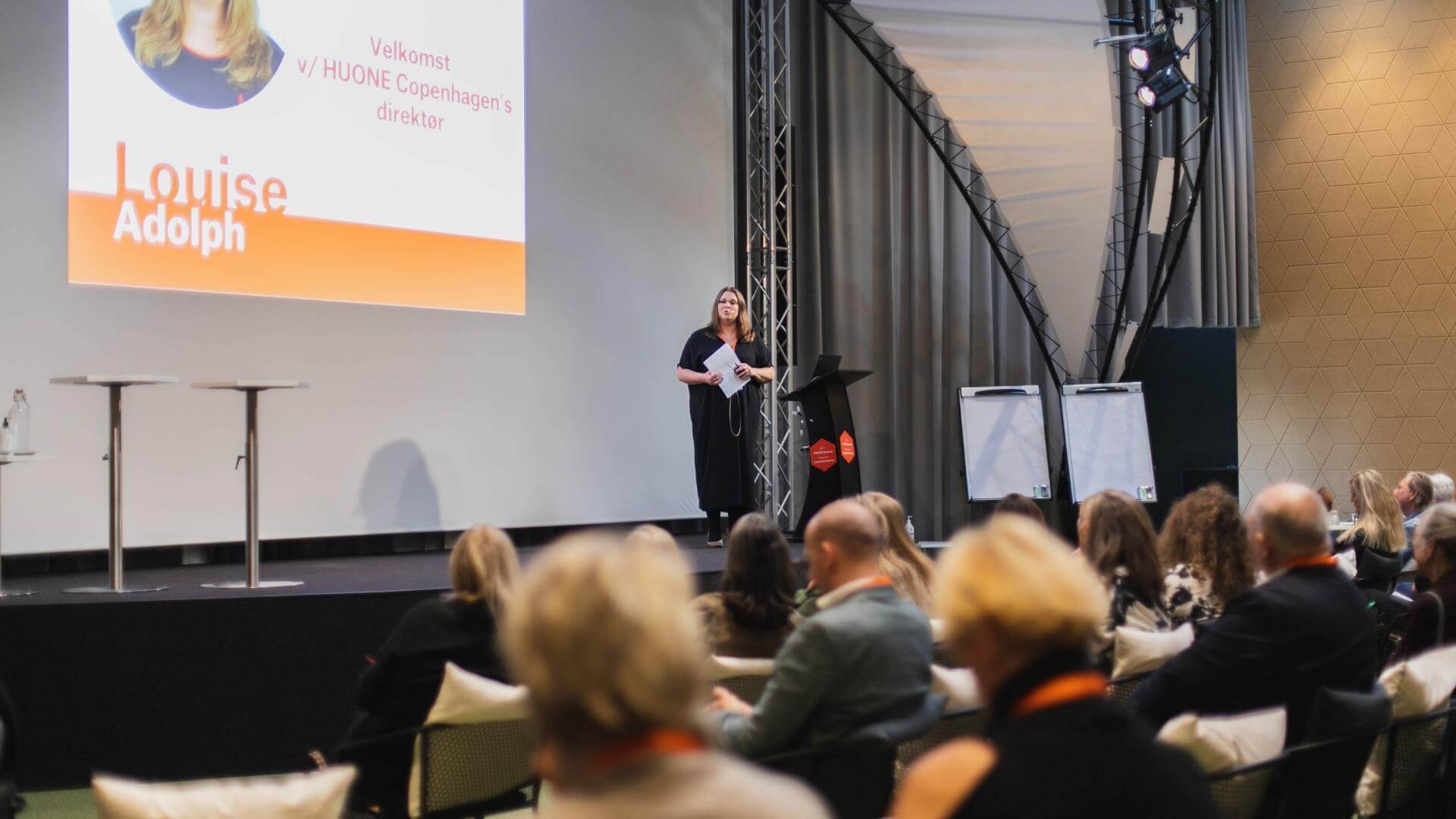 "Our inspiration day HUONE and Friends, was our way of saying thanks to our network and guests for being our ambassadors throughout the pandemic and inspiring us with their creativity. We are looking forward to hosting many more creative events in our rooms in the future! -Louise Adolph, CEO of HUONE Copenhagen
---
Feel the event!
Can you feel the energy and the exciting vibe of the event? We can help you create one for you. No more boring meetings. #Bettermeetings at HUONE Copenhagen. You can sign up for our monthly newsletter to be the first one to be invited to all our exclusive events, and receive knowledge-add blogs about business meetings and events.