Successful kick-offs at HUONE
Kick off your year, a new season, or a project with a bang at HUONE! Kick-offs are particularly more important when you haven't had face-to-face company meetings and events for long. Start planning early and create an opportunity to align the members in the group and share the vision for the future.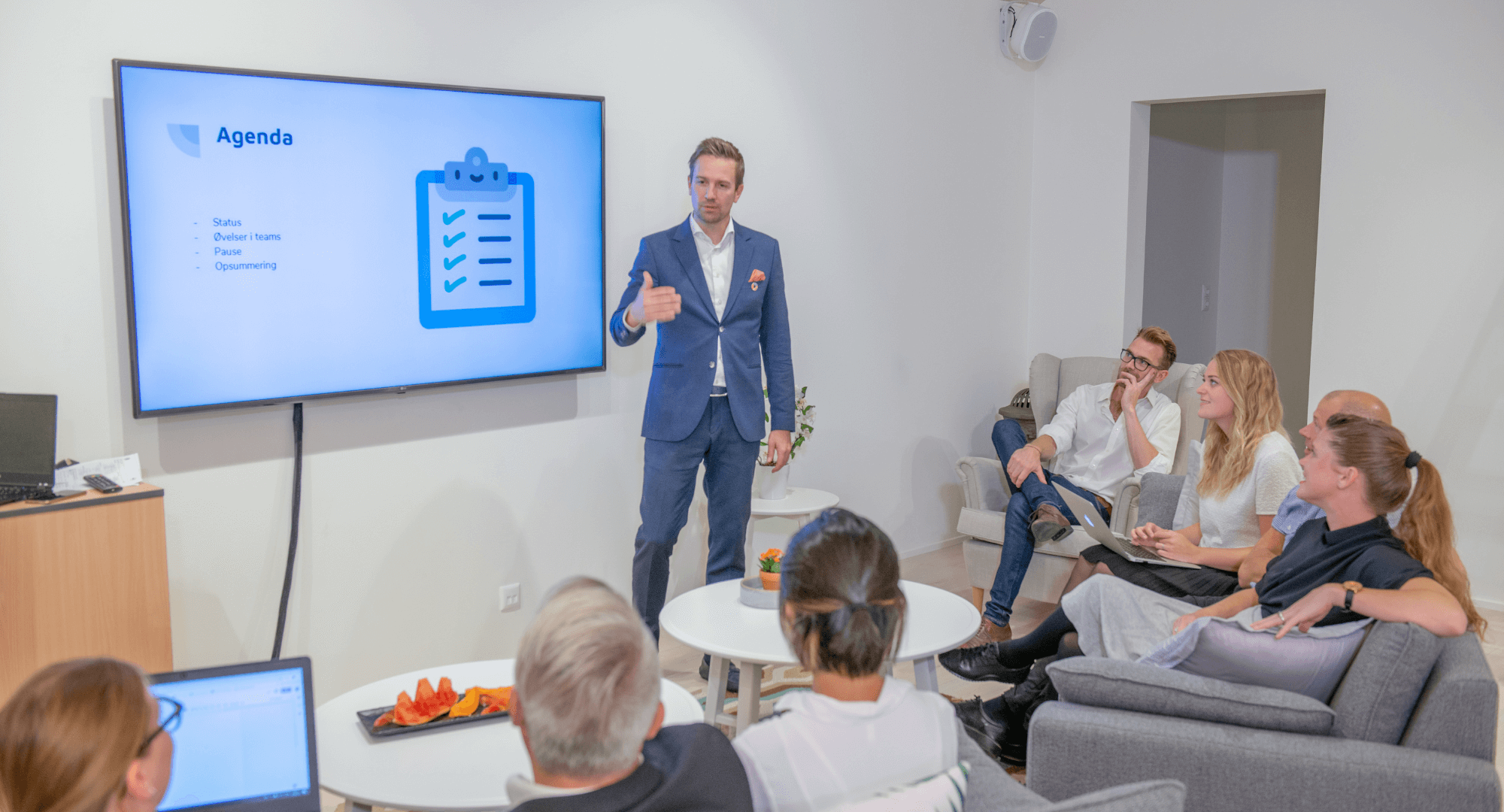 Full-day kick-off package (example)
Choose a ready-made kick-off package and concentrate fully on the agenda and your participants! Package includes:
Private meeting room for the day(8h) with modern meeting technology
Energizing breakfast to start the day
Chef's fresh daily lunch 

Afternoon serving of your choice for a coffee break
695,- / person excluding VAT (*Half-day from 595,-/person)
Why organise a kick-off at HUONE?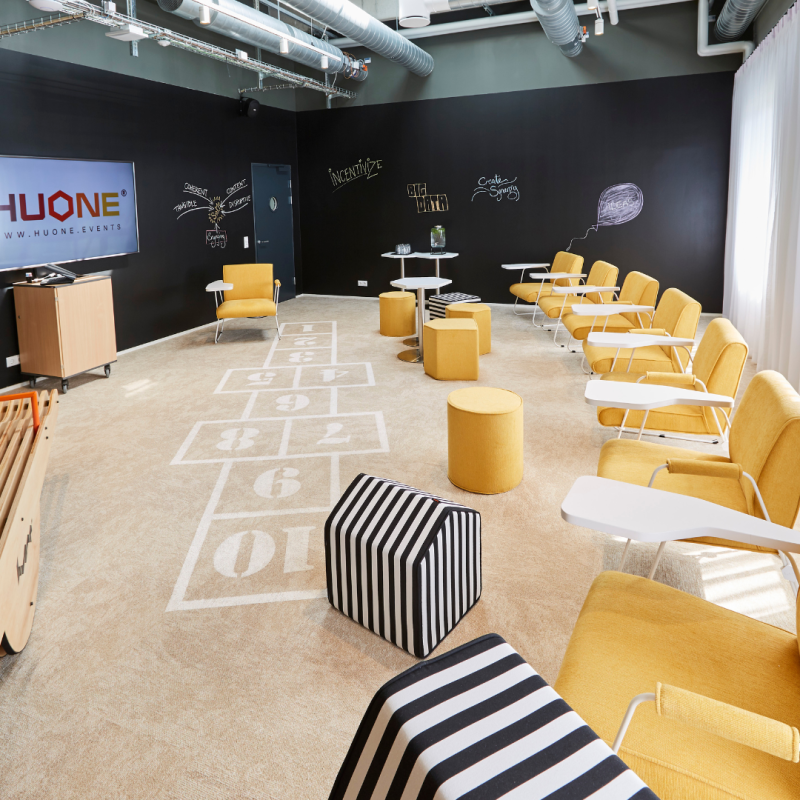 #1 Inspiring space and rooms to set the atmosphere
We offer 20 creative meeting and event rooms suitable for up to 300 people. We help you find the perfect room for your meeting that supports your goal. Do check out more about our rooms.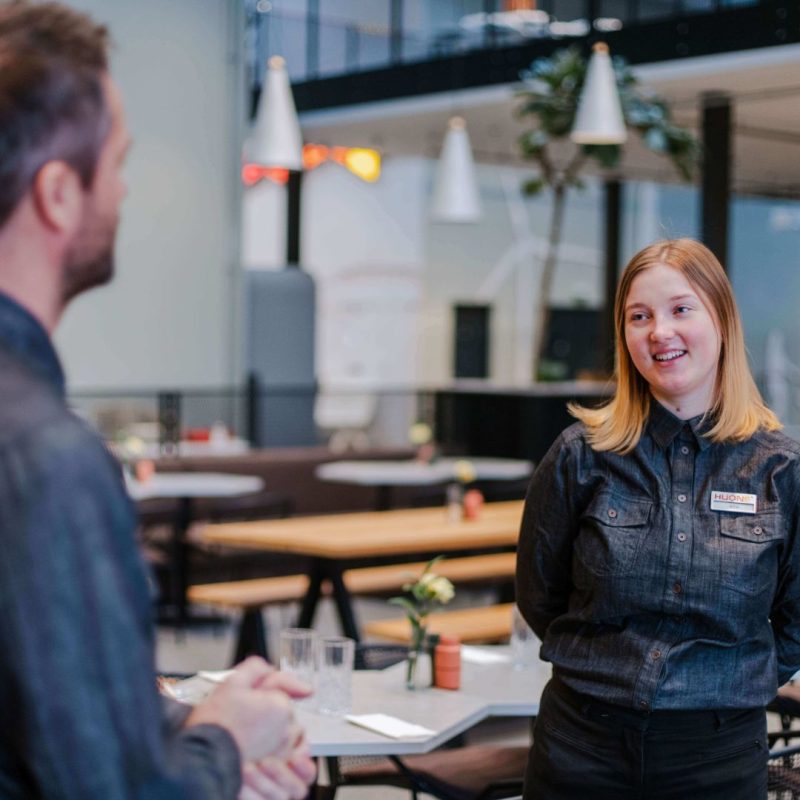 #2 Professional help to guarantee the best experience
We take care of your group and the flow of the day. You only have to focus on the agenda, your people, and the goal of the meeting. All of our rooms are equipped with modern AV equipment, and we are right there with you to help you with the necessary set-up.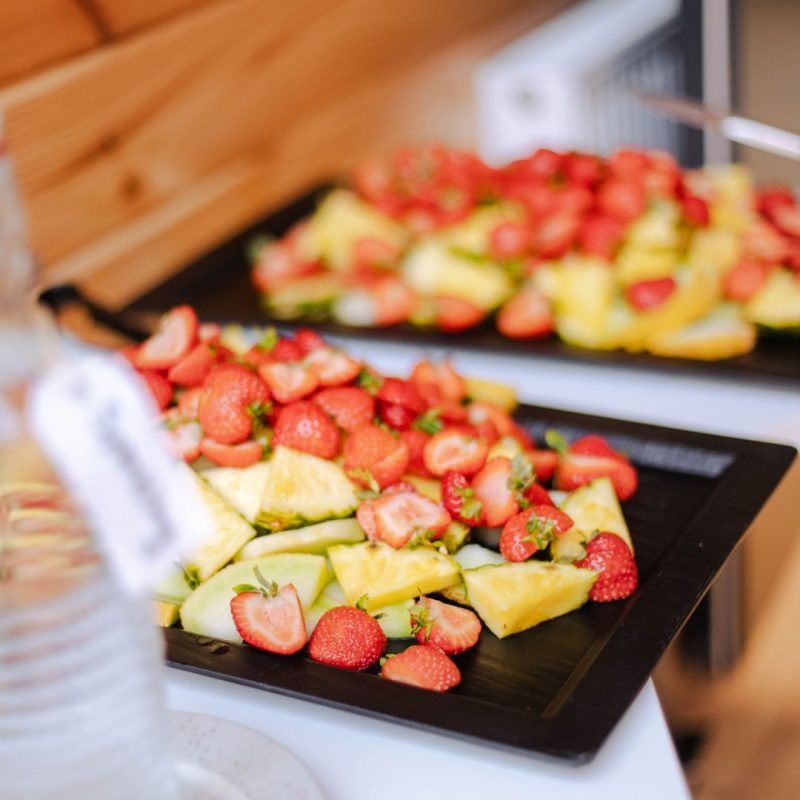 #3 Delicious servings to keep energy levels high
Breakfast, lunch and all other items for your kick-off will be served according to your schedule. All meals are cooked fresh daily by our professional chefs. Dinner or perhaps a glass of sparkling will nicely wrapt up the day and treat your participants.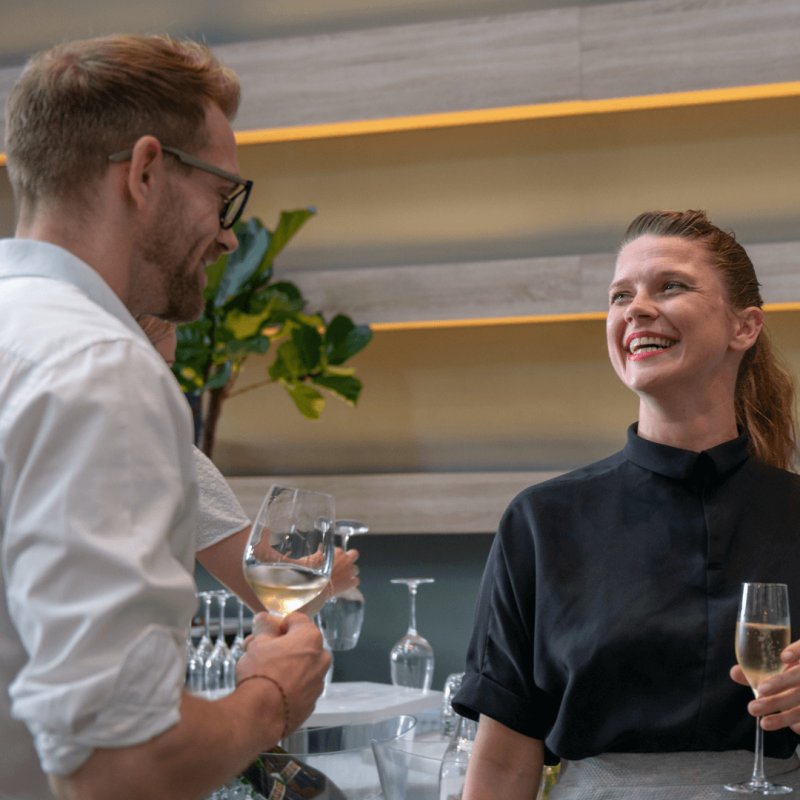 #4 Finish the day with a relaxed afterwork
After an intensive day, you might want to treat your attendees to something more relaxed. We offer delicious dinners and also have our own bar if you wish to stay to mingle and enjoy a glass of something. We can also suggest programs to make your kick-off more memorable. How about a virtual magic show, drink school, wine tasting, or a round of games during a hybrid event?
Inspiration for your next Kick Off
Book a kick-off today
Contact us by