When the event date gets closer and you have not yet booked a venue, you don't want to waste your time in sending several quote requests and wait to hear back from them. It's a time-consuming task to send out quotation requests and compare the offers. We value your time and that's why we created an easy online booking system to respond to your needs 24/7.
Our Online Reservation System (ORS) is gaining more and more popularity: many of our customer's book their event or send a request through our ORS. The number of inquiries and bookings made via ORS in Finland this year has grown over 300% compared to the same period in 2018!*
If you are one of those who like to get as many things done online, you will fall in love with this system as it gives you the possibility to check available rooms whenever you want.
A great tool! I was able to book everything at once (even something that I did not think of beforehand). I like online booking and this one exceeded my expectations!
Usability and easiness have been in the focus throughout the entire designing process of this online booking system. We do not guide our customers to a contact form, but instead, we offer this functional and effective way to book an event venue when you are in need of one.
Booking and organising went effortlessly.
How does the Online Reservation System help you?
1. "Are there available meeting rooms?" – Check real-time availability 24/7 online
HUONE offers a system where you are able to check meeting room availability in real-time. You can glance through all the available spaces with a brief story about each room as well as additional information such as the size and available amenities. Simply choose the one that fits your needs, and no more emailing, calling back and forth, and waiting for offers!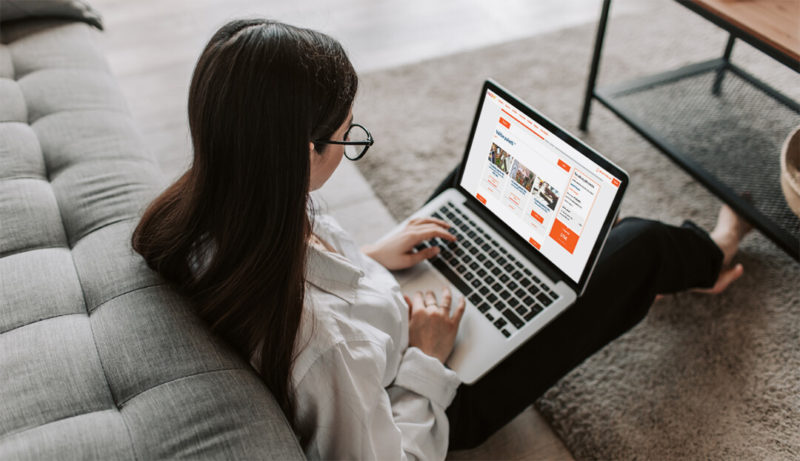 2. The whole package value is shown clearly in the system
After choosing a room of your choice, you can see the packages. HUONE has carefully put together the packages based on our experience of hosting thousands of company events and meetings. You can also easily choose the extra offerings and services you want to include in your package in the same online booking system.
Most importantly, there are no surprises in our reservation system. You see the final value as it is – no hidden small prints. Also, there is no need to calculate additional service fees. You can see the booking/reservation value at all time on the side during the process, and you are able to adjust the package to fit your need. You always see the final fee in HUONE's ORS.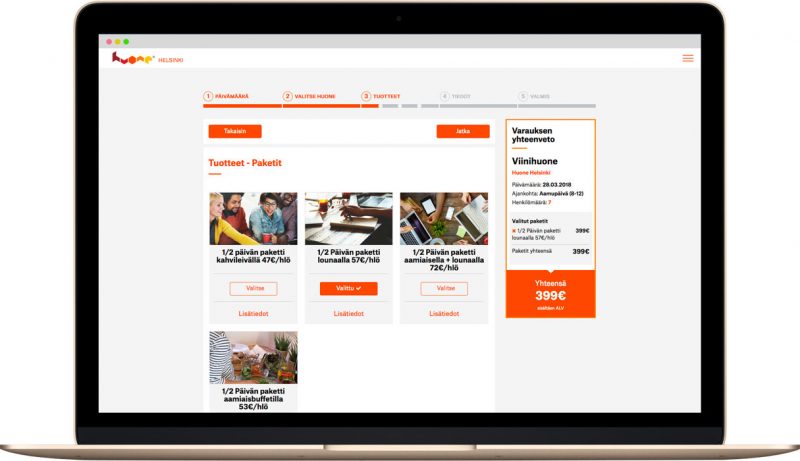 3. Choose from making a preliminary online booking OR direct online purchase 
Our online reservation system does not require you to commit to your reservation with the upfront payment. You are able to send just an inquiry or make a preliminary booking with just a few clicks. You will receive a confirmation by email. You can, of course, confirm and pay for the booking directly in the system as well!
4. Book Online, your own event coordinator will be notified immediately
Paid reservations will be immediately transferred to your designated event coordinator for your meeting or event. This way, you get in direct contact with the person in charge of the arrangements from the very beginning.
Could this get any easier? This unique online booking system is one of a kind. So, make sure to check it out and try booking your next meeting easily online.
Check Out the Online Reservation System & Book now

*Number of inquiries and bookings made through ORS in Jan-April 2019 
compared to Jan-April 2018