Executives' Global Network(EGN), a worldwide network of professional peers with over 14,000 members in 15 countries, helps top executives network and strategies together through various events. The network organises more than 100 events a year in HUONE Singapore. Dona, the co-founder and the Member Service director of EGN Singapore shares what type of events they organise and the reason why choose HUONE over other venues.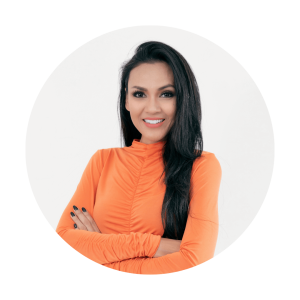 This article is written based on the interview with Dona Amelia. Dona is Co-founder & Member Service Director at EGN Singapore. Originally from a small village in Indonesia with a background as an actress and TV Presenter, Dona is known for her positive energy and genuine passion for her network. She is now responsible for running EGN Singapore's (Executives' Global Network) operations, which currently manage over 750 senior executives and business owners that are divided into 22 confidential peer groups. 
About the Executives' Global Network(EGN)
EGN is a trusted worldwide network of professional peers, with a shared ambition of making each other better. Founded in 1992 in Denmark, is now a global network with 14.000 members in 15 countries. Through various events, the network helps top executives network and help each other manage challenges, and enhance companies' strategies. EGN Singapore was one of the winners of the Association of Trade & Commerce (Singapore) Entrepreneur 100 Award 2021. 
What kind of events does EGN Singapore organise at HUONE?
EGN Singapore organises mainly two types of events at HUONE Singapore; peer group gatherings, and cross-functional events. 
1. Peer Group Meetings  
Peer group meetings are organised for senior executives from diverse industries. They are for small (up to 20 pax) groups and are confidential. They often last for half a day and provide a source of personalized advice and support from other professionals who are undergoing a similar transition or challenges. For instance, it could be a finance leaders peer group, Business Owners/SME peer group, or senior executives from diverse industries. They often have a topic such as 'retention of talents', 'Digital transformation', 'Sustainability', and so on. 
Example Agenda of a peer group meeting
08:00 registration, coffee & tea 
08:30 meeting part 1  
10:00 full-breakfasts with yogurt and scrambled eggs
10:30 meeting part 2 
12:00 event ends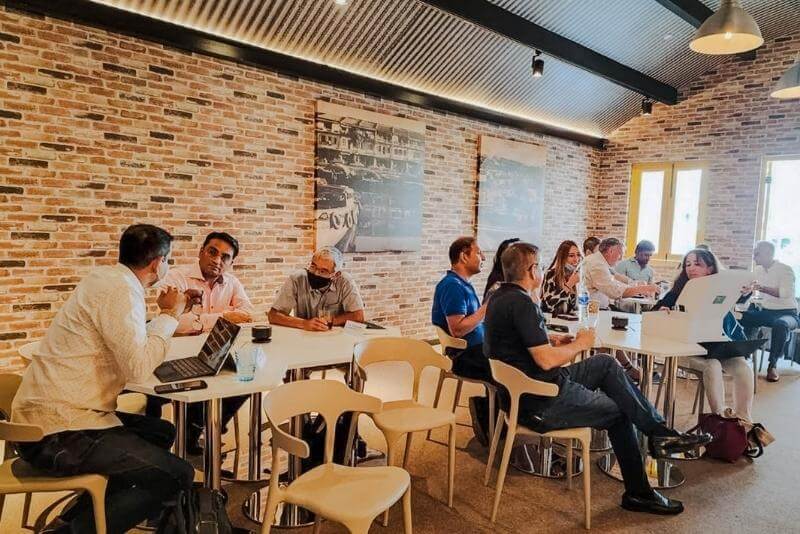 (Peer group meeting in Warehouse room, HUONE Singapore) 
2. Cross-functional Networking Seminar 
Cross-functional networking events are organised for all members of EGN Singapore. Often, it lasts for 2.5 hours(16-18.30), in one of the bigger rooms such as the Theater room in HUONE Singapore. Although it is a networking seminar, there's always one major topic that's relevant to today's leaders as well as speakers and sometimes a panel for discussions.     
For instance, the 'EGN Singapore CEO seminar on Leading in VUCA (Volatile, Uncertain, Complex, Ambiguous) World' featuring Mercuri Urval was the recent networking seminar. The topic was very crucial as we gradually go into the post-pandemic world, and businesses are finding ways to return to a growth path. The event provided an opportunity for senior executives to share their perspectives on how business leaders should demonstrate the ability to lead with clarity in uncertain times. 
Example Agenda of networking seminar
16:00 doors open + networking with snacks
16.30 topic of the day with main speakers
17:45 Q&A/discussion
18:00 Coffee & Tea break: event ends and networking continues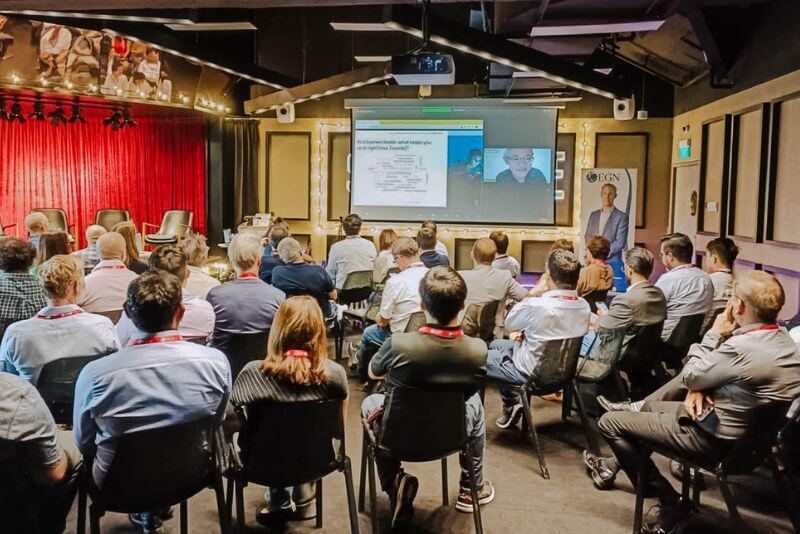 (Cross-functional networking seminar in Theater room in HUONE Singapore) 
What were the reasons for choosing HUONE as a venue? 
It's something you cannot compromise if you're organising an event for people traveling from different locations. The venue has to be somewhere easy to access and preferably centrally located.
Of course, you can go to a 5-star hotel, but hotel meeting rooms are hotel meeting rooms. We like HUONE because it's very unique and not boring. It's different as a venue; even, each room has a different theme.    
Hospitality and the staff service quality 
Personally, the staff and the service quality is the number one aspect. At HUONE, everyone is always attentive, and friendly, but also professional. We are treated like a family and this makes things easier for guests as well because they are settled in instantly, ready for their event.  Also at HUONE, you notice small details catered for the specific audience. For instance, the majority of the guests are senior executives who are conscious about health. Therefore, having a freshly prepared breakfast with eggs and yogurts makes them very happy.    
"We are treated like a family"
Any tips for others organising similar types of events?  
I would say the most important thing is preparation. Producing a nice event is not up to one person, you need all the support and collaboration from the team as well as all the stakeholders. For instance, having a great speaker for an event is important but it takes preparation and time. Next is choosing the right venue. The location needs to be right, and hospitality needs to be top-notch, and make everybody feels at home and comfortable. Small service elements will make a big difference.
Connect with Dona, and learn more about EGN Singapore.