'Never in a million years, will you run to your parent proud and announce: Meet me, the future waitress!'
HUONE never started in an industry that is appealing. This is an industry where your hands get dirty, you can't feel your legs after being on your feet the whole day. This is not an industry where you can typically be proud of working in. Never in a million years, will you run to your parent proud and announce: Meet me, the future waitress!
Long gone are the years when the airlines business did wonders. They package and dress up a job that is a combination of a host, a waiter, a cleaner, a security guard all in one high-stress compact environment with irregular hours into a highly desirable job: 'the flight attendant'. I still remember when I was small, for a while I wanted to be in that uniform, flying around the world, and be that flight attendant in heels.
I want HUONE to be the most desired workplace in the industry.
Now, when I look at HUONE as a leader, who strongly believes that happy employees equal happy customers. I find it a difficult task to inspire the millennial generation to join us to deliver great service and unforgettable meeting experience. Well, giving up has never been my strong suit, so I've made it my personal mission to lift the people who serve and host, to a noble and honorable profession. I want HUONE to be the most desired workplace in the industry.
As a start-up, we are not a company which can afford to pay the highest salary among our competition. Nevertheless, since the beginning, I was already determined to give fair and important benefits to our team. It started with lunch benefit at work, celebrating staffs' birthdays to the later private healthcare and annual company trip together. Next thing you know, we are giving bonuses out of the profit we all made together. I am proud that despite not being 'sexy' with the job scope itself, we have become a company which has a high moral, professionalism and an amazing team spirit.
HUONE is in a high growth phase where it was only 1,5 years ago, we were only 12 persons in the company. Today we are 35 and still hiring 20 more this year. It is now that I feel I can no longer keep up with my teams. I simply don't have the time even though I genuinely want to make time for them. I am guilty of not spending enough time to coach them, develop their competencies and pace their career path. For everything we have gone through together, I feel I owe HUONE's success to every one of my team members.
That is why, we have decided to hire a Head of Talent Management, already at this point in time to give the attention to my team, who really deserve growth in their personal career as well. HUONE is very lucky and proud, therefore, to have Terhi Lindgren, an industry expert to lead and kickstart our HR department. Her solid career in SSP Nordics among other impressive experience in the hospitality industry makes her the perfect candidate to maintain the HUONE culture as well as building the HUONE Academy to all the future units and the teams around the world.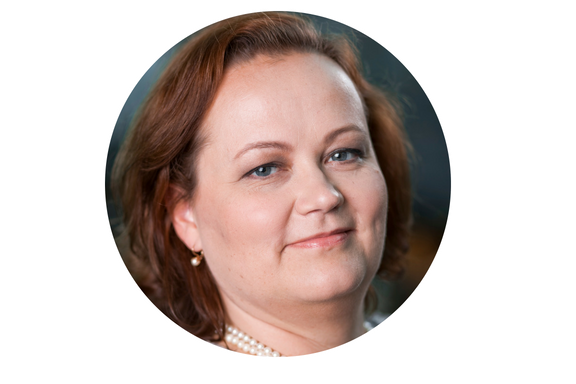 I am truly blessed to have all these amazing talents in the HUONE family who has been bearing with us through all these years of uncertainty. I can't wait for Terhi to start in August to give our 'accidental' company culture some extra glitter that it deserves!
Welcome to the family, Terhi! <3
With love,
Evon