Investors
HUONE International Oy is a fast growing company with three locations around the globe. We have a mission in mind and that's to open a HUONE venue in every MICE destination around the world. To achieve that, we need to accelerate our growth through synergy with the right partners, investors, and real estate owners. That's why we've taken on a select group of individuals, some of whom are now on our board and dedicated to our purpose. 
We're trying to do big things, fast. So if you want to be part of our story of service innovation, and to help us expand internationally, don't be shy – get in contact.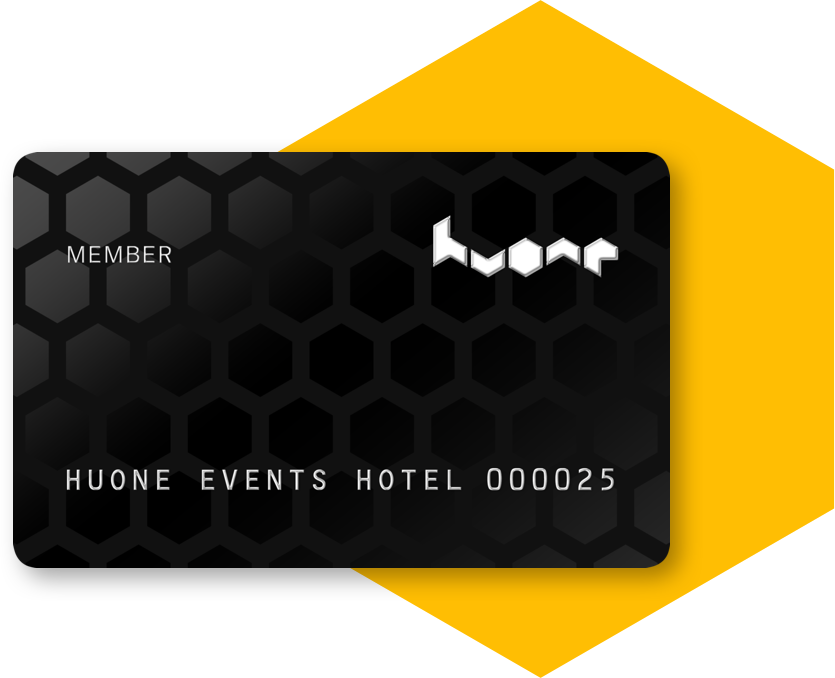 Owners' Club
We're rewarding your belief in us!
As a HUONE Owners' Club member and card holder, you're entitled to the following:
Unlimited* access to utilise HUONE's co-working space with complimentary hot beverages.
Invitations to the owners' trip for the launch of every new HUONE location around the world.
Invitations to special Owners' Club events.
*Based on availability. Please contact the local HUONE prior to your visit to avoid any disappointments. Cardholder's photo identification will be asked for upon arrival to confirm the authenticity of the visit. Cardholders are not permitted to bring guests for the use of the co-working space.
Terms & Conditions: This card is personal and non-transferable. The HUONE Owners' Club membership cards are only issued to owners who have five shares or more. HUONE reserves the right to revoke the membership cards, and is under no obligation to provide reasons for doing so. Removal from our mailing list can be requested at any time by emailing info.fi@huone.events. If your card becomes lost, stolen or damaged, you should contact us immediately.
Upcoming events
AGM – HUONE International Oy, Late 2019