HUONE Clarke Quay is now onboarded as a CapitaStar Merchant where you earn STAR$ for every dollar that you spend at HUONE. With no membership fee, no expiry and no hassle of carrying a physical card, CapitaStar rewards you on top of all other rewards on your everyday spend.
CapitaStar is open to anybody residing in Singapore, aged 16 years and above at the time of application and has a valid Singapore/Malaysia mobile number. 
Here are the steps to get started on your journey: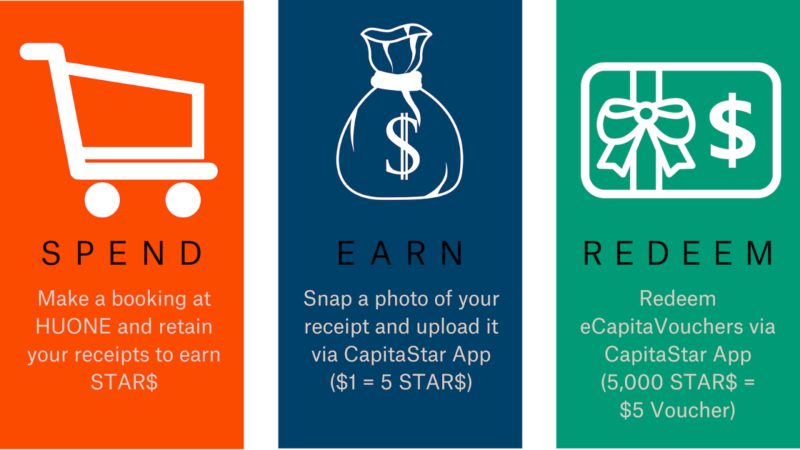 For more questions about the CapitaStar Rewards Programme, please visit the official website here.